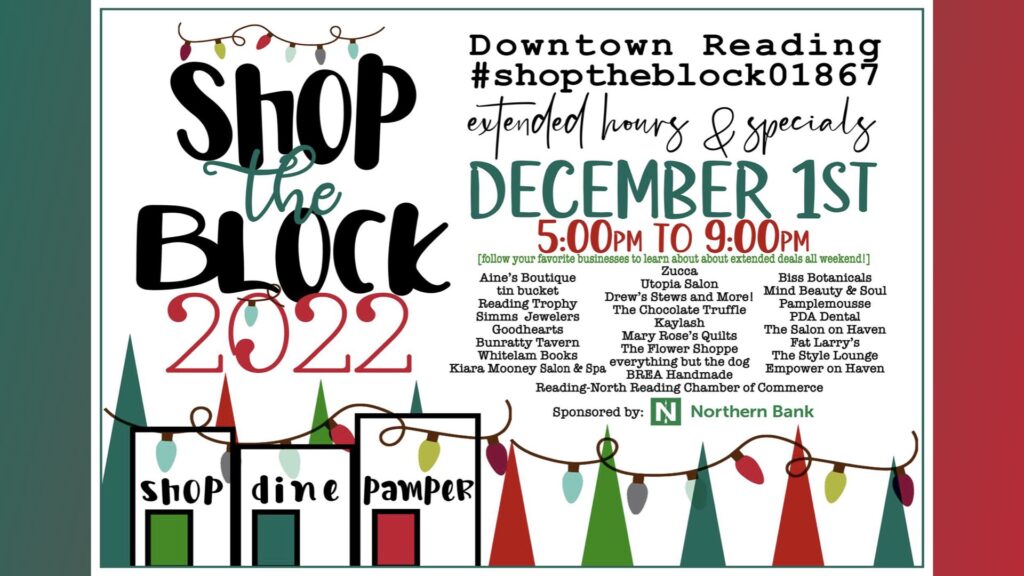 Reading, MA — Reading's much-celebrated annual Shop the Block event is on Thursday December 1.
Many shops & businesses will be open late on during Shop the Block – Grab a few friends to shop & dine downtown!
Our event gives customers the chance to celebrate longer, stay socially distant, and enjoy fun shopping experiences all season long. Businesses, restaurants, and salons in Reading are working together to make this an amazing event, so be sure to follow Shop The Block Instagram and Facebook pages!
The Reading Post has features of some of the Shop the Block businesses
---