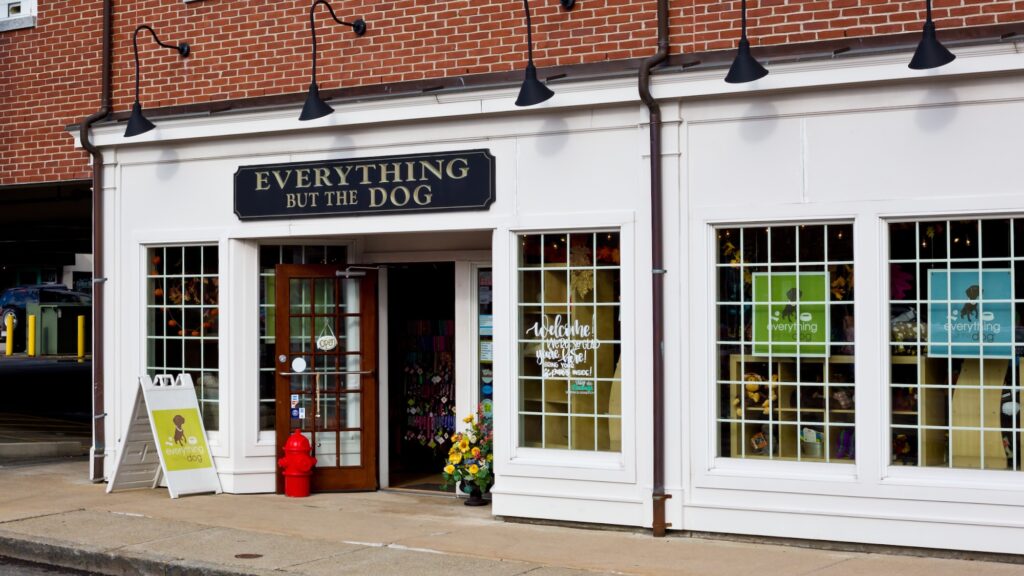 Reading, MA — Everything But the Dog has been a staple in the downtown Reading scene for almost 16 years. Lauren Gallagher opened up her shop to appeal to a niche market and has successfully made her mark in the small business community.
When Everything But the Dog opened, there were not as many independent, smaller shops that specialized in unique product areas as there are today. Gallagher took a leap of faith out of corporate America to take advantage of this niche market.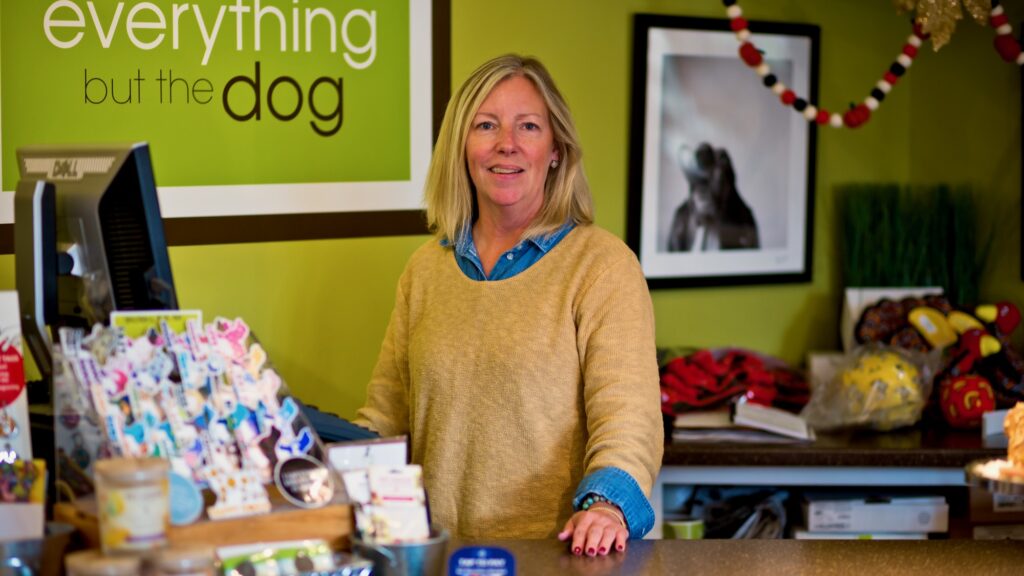 Gallagher has lived in Reading for 20 years after having grown up on the South Shore. Before opening Everything But the Dog, Gallagher worked as a project manager at various advertising agencies. This background has given her the inspiration for the look and feel of her store, which has become a great way for Gallagher to become part of the Reading community.
As a dog-mom, Gallagher opened up shop with her previous dog, Madison, who was frequently present at Everything But the Dog. Since Madison's passing, Ada has joined Gallagher's fur-family.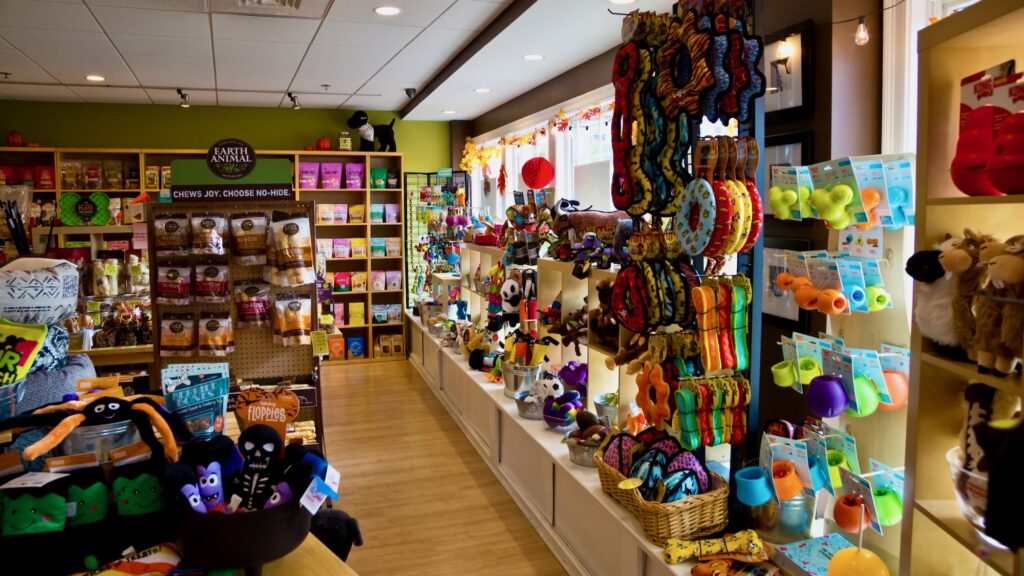 Gallagher has established a specialty shop, particularly for dogs, that sells high-end foods, all kinds of treats, and "accessories and necessities for your pup," said Gallagher.
Everything But the Dog sells luxurious beds and toys and anything for your dog or you for your sanity. They are able to keep their food at low prices and see profit in sales of toys, treats, and loose treats such as bones.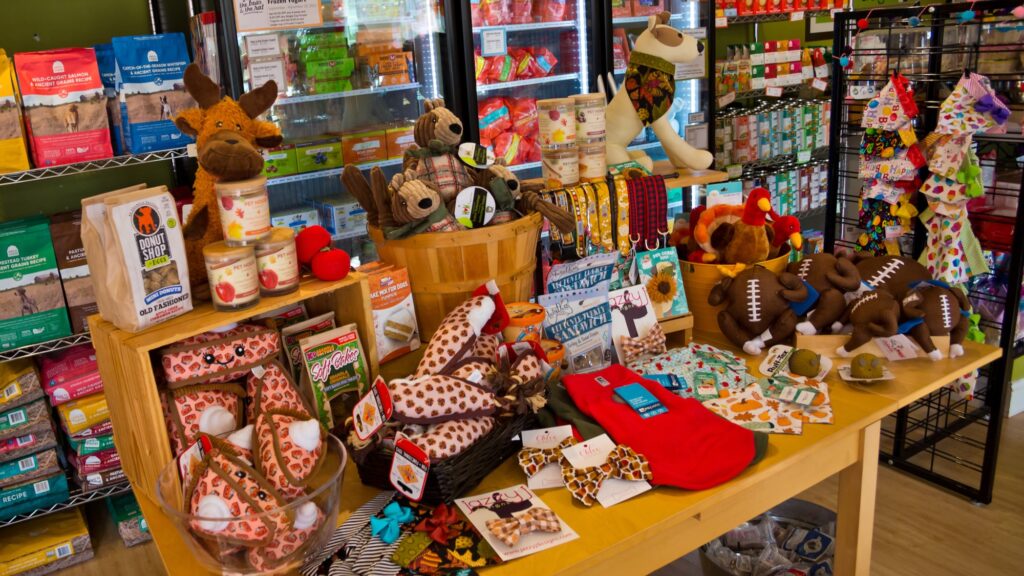 "People are always under the assumption that a small shop is going to be so much more expensive," said Gallagher, "and I have people that come in and say that our products are so much cheaper than Petco or Petsmart."
Since Everything But the Dog opened, these types of niche stores have become increasingly popular. Gallagher has been able to partner with local shops, and the customers are incredibly loyal and supportive.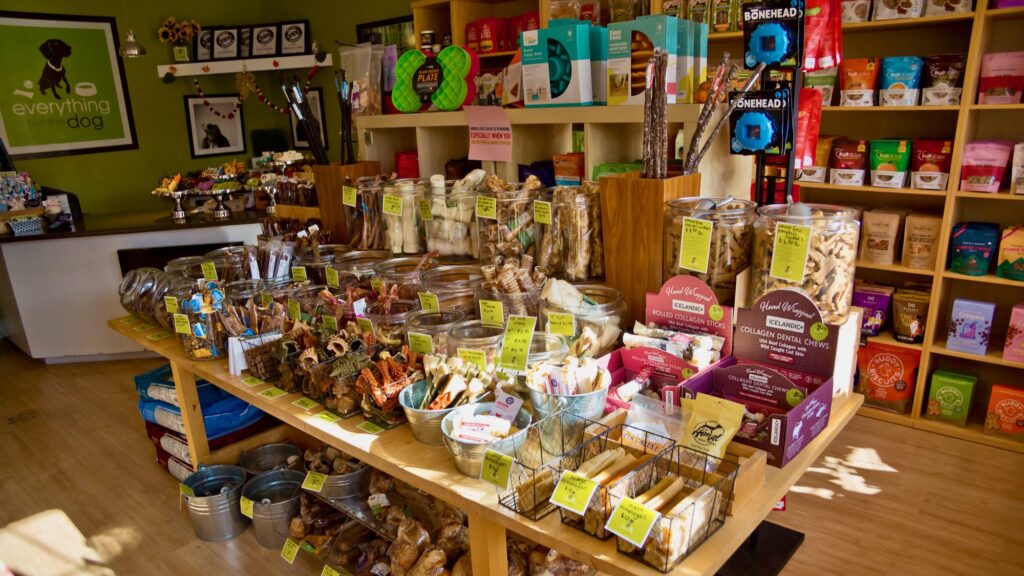 "People come in for the experience," said Gallagher, "our shop is set up a little bit differently, and the knowledge we all have is different than anywhere."
Most of Everything But the Dog's customers come from Reading, which Gallagher attributes to the nature of downtown retail and her incredible staff, along with customers coming in from multiple surrounding towns.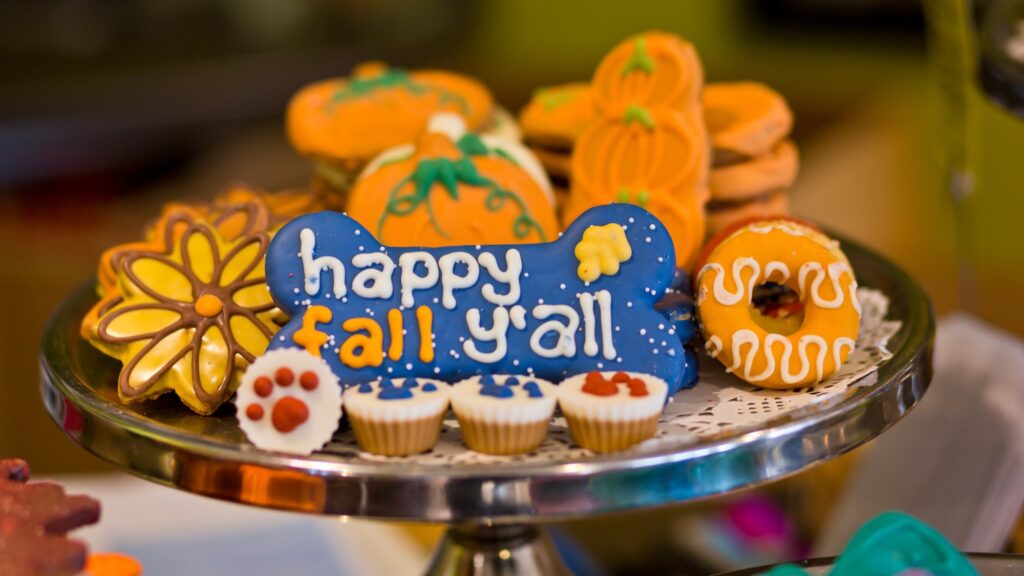 Everything But the Dog offers a loyalty program for its customers, and Gallagher finds that the nature of its products keeps people coming back for more to replenish their supplies of the products that only Everything But the Dog can offer.
The shop saw a bit of impact at the beginning of the pandemic, but with so many people getting dogs, Everything But the Dog saw a large influx of customers. Many Reading residents have dogs, and Everything But the Dog saw many families expand their fur-families to multiple dog homes. "Customers were unbelievable," said Gallagher.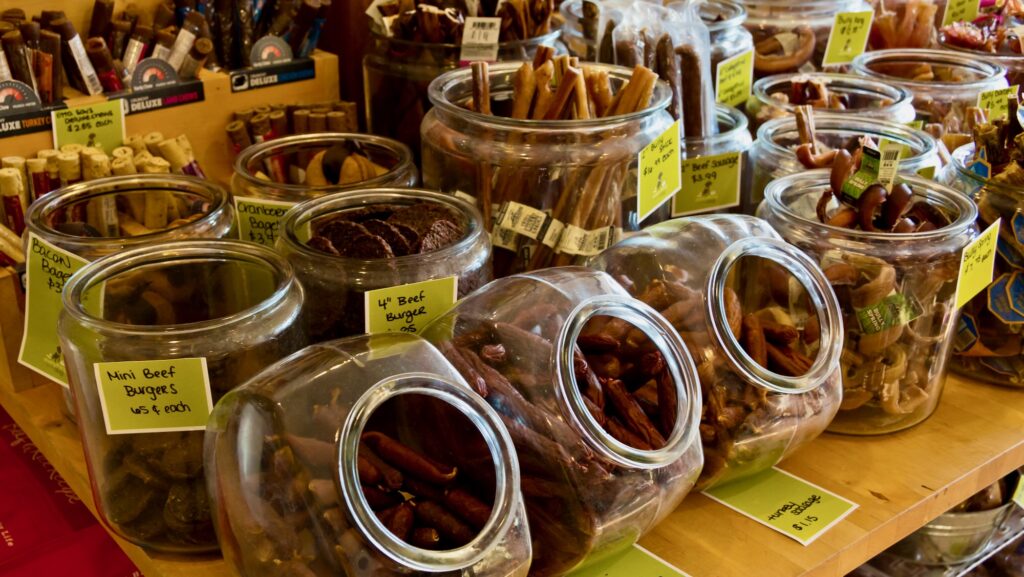 Gallagher sees significant foot traffic into her store by the train depot. Gallagher believes that the incoming condo units have the potential to bring more unique stores downtown but is hopeful that the town as a whole is cooperative with existing businesses and their preservation as construction for new condos is planned.
Gallagher intends to continue to partner with local businesses and shelters to contribute to Everything But the Dog and would love to grow her business more in the coming years with considerations around potentially opening another location.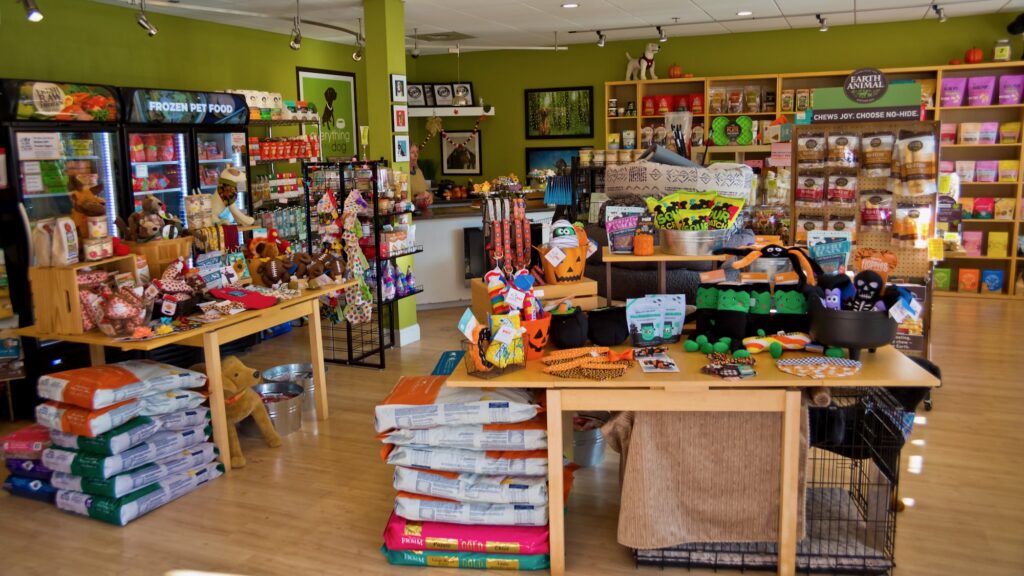 Customer service is a priority for Gallagher and the staff at Everything But the Dog, and they have a solid and loyal customer base that has been with them for a long time. "We'll work with people," said Gallagher, "we'll order things, we'll do whatever people need to keep them local and make life easier for them."
Alongside plans to bring Shop the Block back big this year, Everything But the Dog will be celebrating its 16 years with an anniversary event during the first weekend of November with promotions and sales on lots of its products.