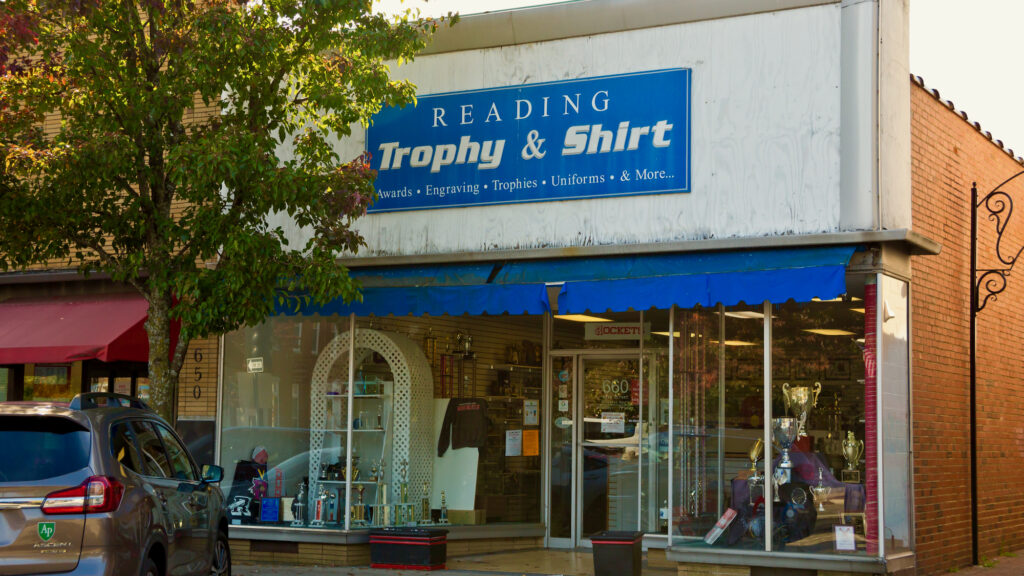 Reading, MA — Reading Trophy and Shirt has been a staple Reading-based storefront since Tom O'Connor opened in 1979 on Harden Street and became wholly owned by the O'Connor family in 1994. Full ownership of the business has allowed the family to ensure a strong, centralized focus to the business.
Keeping its roots in Reading, the shop moved into its current location on Main Street in 1998. Its deep history and family ties to the town have made going into the store a "community affair," according to Kevin O'Connor.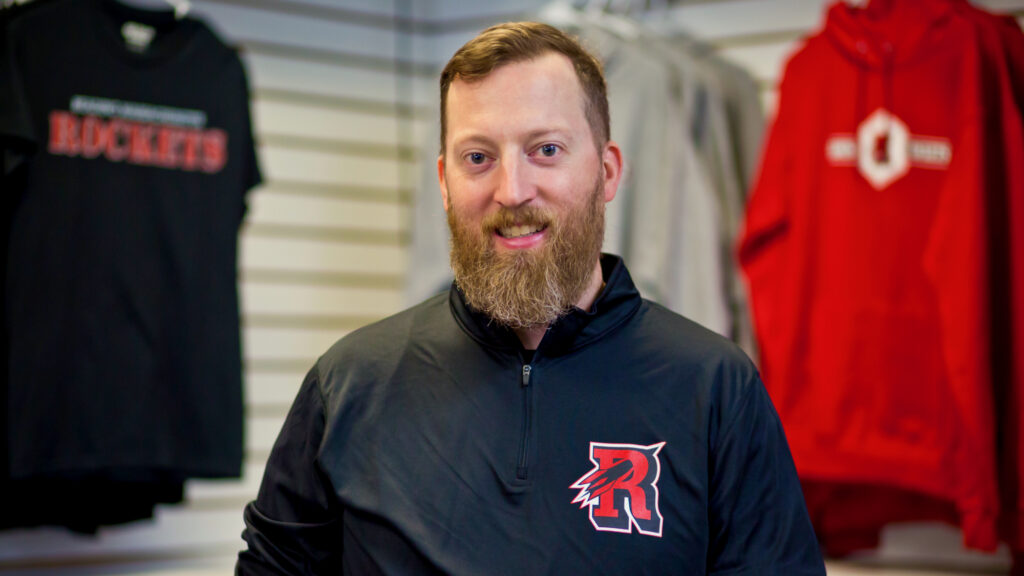 O'Connor took over Reading Trophy in 2017, after having worked there since 2002, to maintain the family business and has seen it flourish while retaining their old family values.
While most of their business comes from the awards side of things, Reading Trophy and Shirt is a one-stop shop for Reading gear. Because of the collective pride in Reading sports, O'Connor has found that having this place to go is part of the Reading Trophy identity.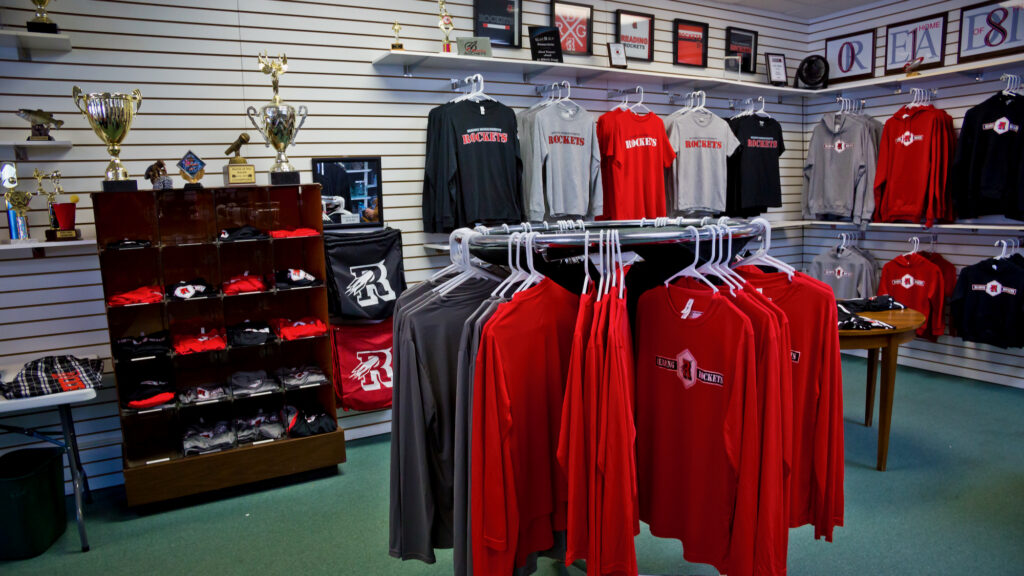 Maintaining low prices of their clothing is "like a service because the people of Reading are looking for that stuff," O'Connor said.
With an award-centric business, the development of Reading's downtown area has not necessarily impacted their business, but Reading Trophy has good foot traffic with its prime location.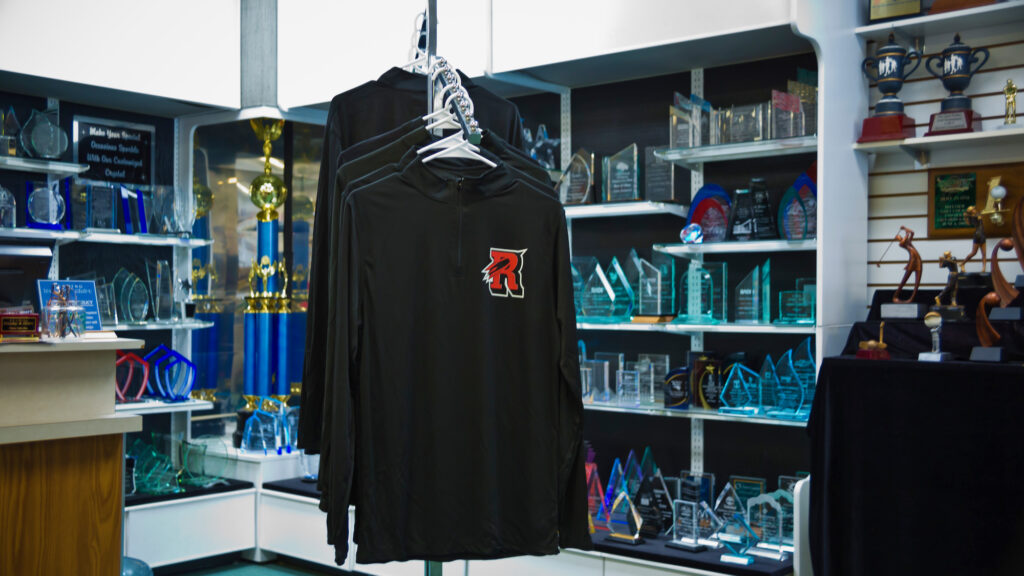 The awards business is not specific to Reading, as O'Connor frequently fills orders for clients from surrounding towns. Beyond the Middlesex League, Reading Trophy and Shirt has done business with corporations in Boston, New England, and even nationally and overseas.
Despite actively working on updating its website, five-star reviews on Google have also been conducive to new clients. Online reviews have been extremely important to Reading Trophy, and word of mouth among clients has proven essential to the publicization of O'Connor's business.
"Boston is such a good hub of business and industry," O'Connor said, "and so a company may have business here but also have a business [elsewhere]."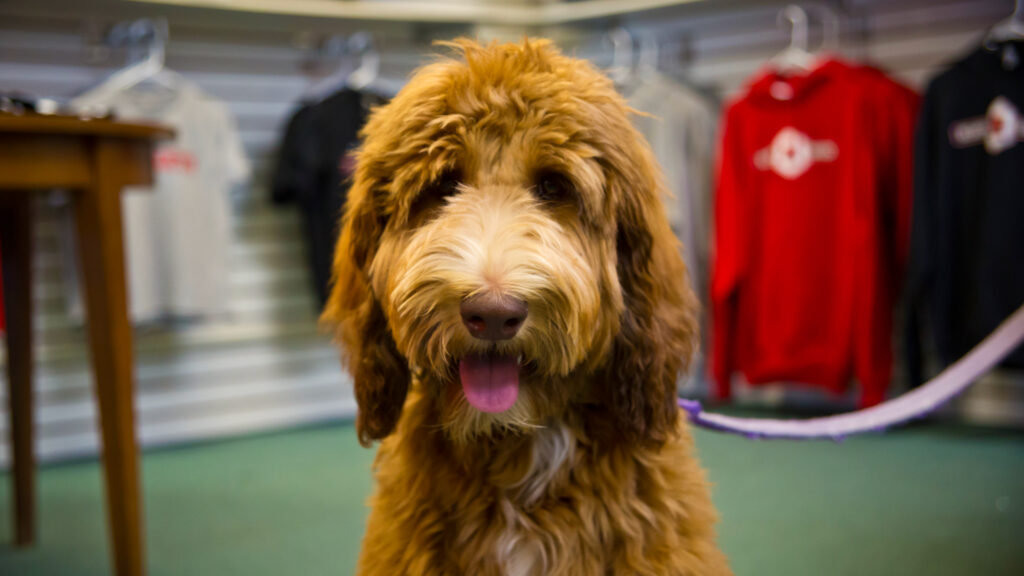 Working with local clients has resulted in national and international clients for O'Connor, but it's more than just getting the word out. Reading Trophy and Shirt retains clients because of the relationships they create with each of them, and "never cry wolf, [tell] the truth and are always upfront."
Keeping the client updated and in the loop is part of Reading Trophy's mission. O'Connor acknowledges that shopping has changed drastically within the last couple of years, but their customer service and product quality is what sets them apart from mass producers. Access to their showroom on Main Street has also been essential for O'Connor to help his clients look for the right product for their specific need.
With two in-house engravers, Reading Trophy and Shirt is able to focus on getting their products done well and efficiently. With this attention to detail, O'Connor and his team maintain communication with customers throughout the process to ensure everything is done to the standard of the client.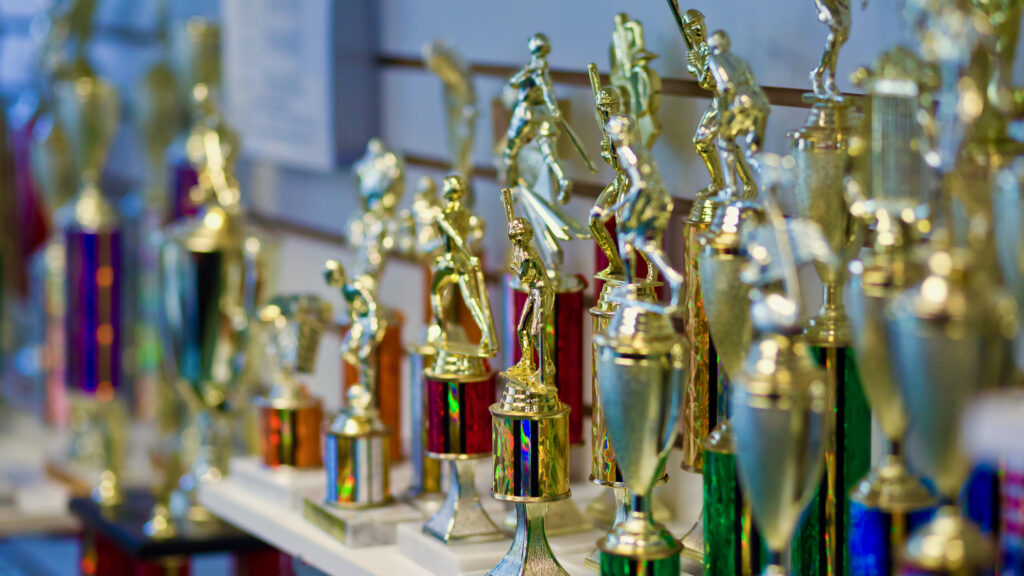 O'Connor works hard to prioritize customer service and maintain quick correspondence with them throughout the production process. This is essential to the identity of Reading Trophy and Shirt, and unlike larger corporations, "when you call, someone picks up."
With its downtown location, Reading Trophy and Shirt is able to maintain a strong relationship with the Reading community. O'Connor works closely with Reading organizations and clubs that look for sponsorships or donations and always does what they can to contribute.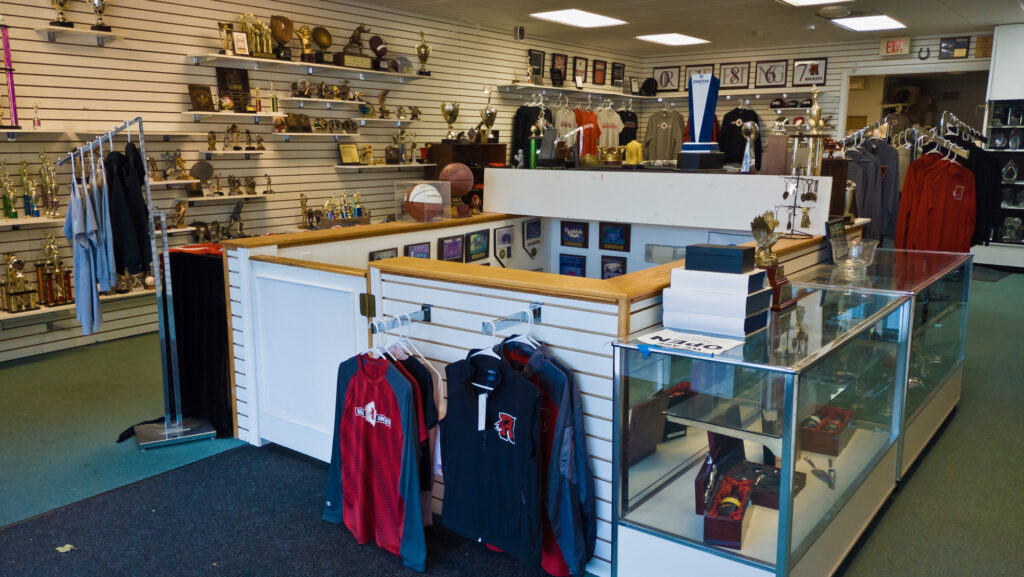 "We always try our best to meet as many as the donations we can [and] we always give back to the groups that always supported us over the years," said O'Connor, "especially the schools, local teams, and art programs."
The distribution of awards by Reading Trophy has touched the lives of all who have received one, and this is part of the care that the Reading Trophy and Shirt team puts into their products.
"You might build 100 trophies a day, but to that one little kid, that one trophy means the world," said O'Connor, "you have to make sure each award is perfect … [because] it means something to someone."