Reading, MA — Tin Bucket has become a staple small business in Reading over the last several years. Tin Bucket is a gift shop and creative space for people to learn artistic skills on their own through a variety of different opportunities.
Owner Pam Keating opened up Tin Bucket on Woburn Street in 2015. As an art and graphic design major in college, Keating has always had a passion for creating and a flair for aesthetics.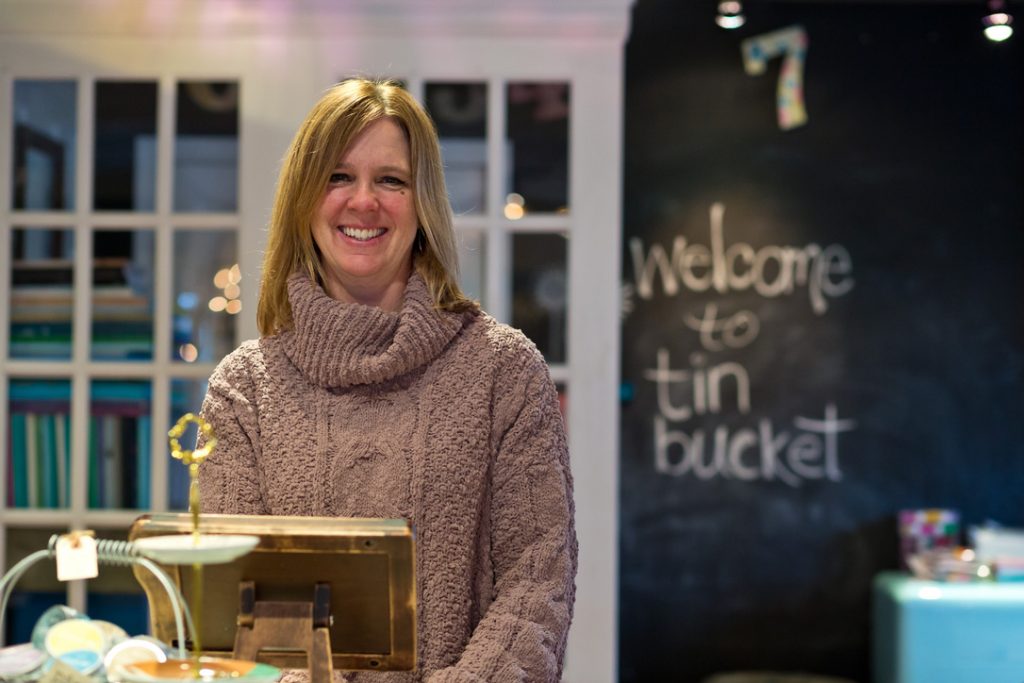 After starting her family, Keating stayed at home to raise her children but always talked about opening her own store. In the meantime, Keating completed projects from her home for herself or for others.
She began her journey after her youngest child started kindergarten. Keating began conducting paint parties out of a Corre Barre studio. Paint parties are events at which those attending are provided with the materials to make a painting and learn new techniques and simple ways to make a somewhat complicated piece from the instructor.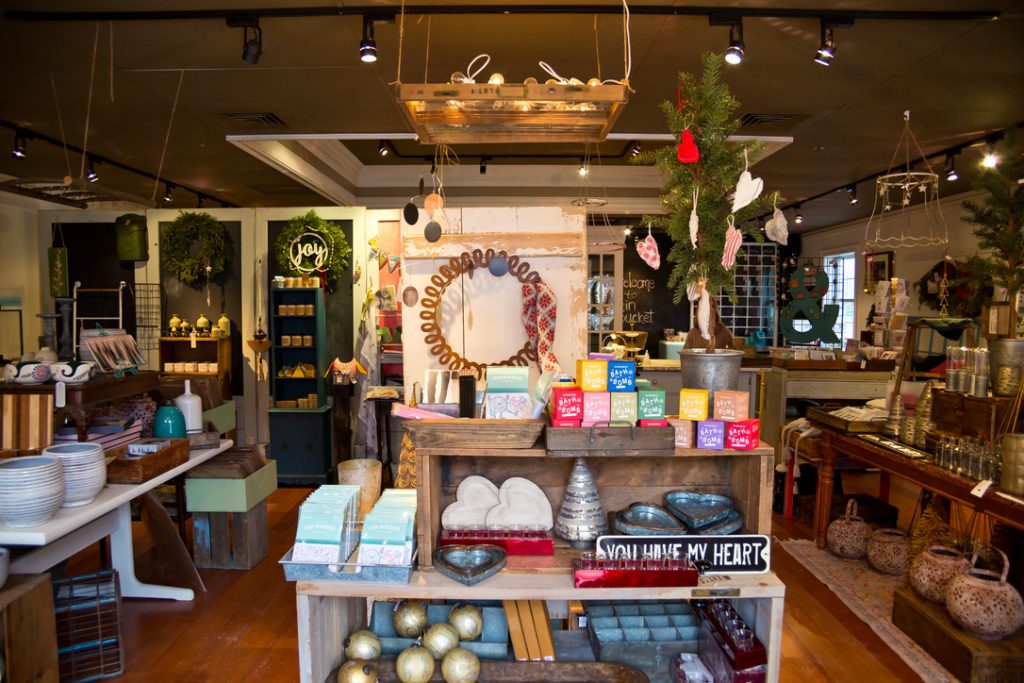 When the owner decided to shut down the studio, they had suggested that Keating take over the space, and she went for it, feet first.
In 2015, Keating turned the store into a creative space and a gift shop for local residents to express themselves and find homemade products and is essentially a "one-woman show," Keating said. "It's been better than I expected," Keating said.
Keating grew up in Reading and has found the community to be rewarding. Coming from a large family, Keating has deep roots in Reading. She has gotten to know many people who have stayed in Reading and new residents who are patrons of Tin Bucket.
Keating has received a lot of support from the town of Reading. While she has considered expanding into other towns, she appreciates Tin Bucket's relationship with Reading. If she were to open another location, the original location wouldn't "[be her] baby anymore."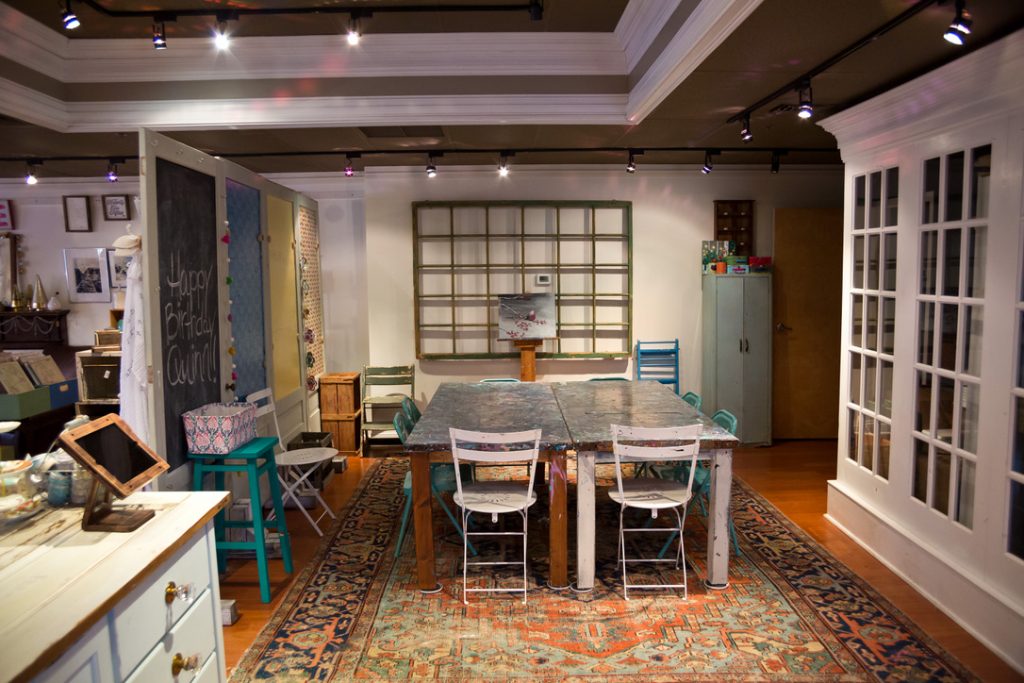 Keating hosts customizable private events at Tin Bucket with scheduled paint parties and access to the gift shop. Tin Bucket has recently participated in Reading's "Shop the Block." On her website, Keating details the party options on her website as "Craft Nights. Sip and Sketch. Paint Parties. Open Mic. Book Clubs. Art Classes. Kid Stuff. Whatever Else You Can Come Up With."
"I'll have people that book a party and then come back the following year with the same kids to have the next birthday party," Keating said.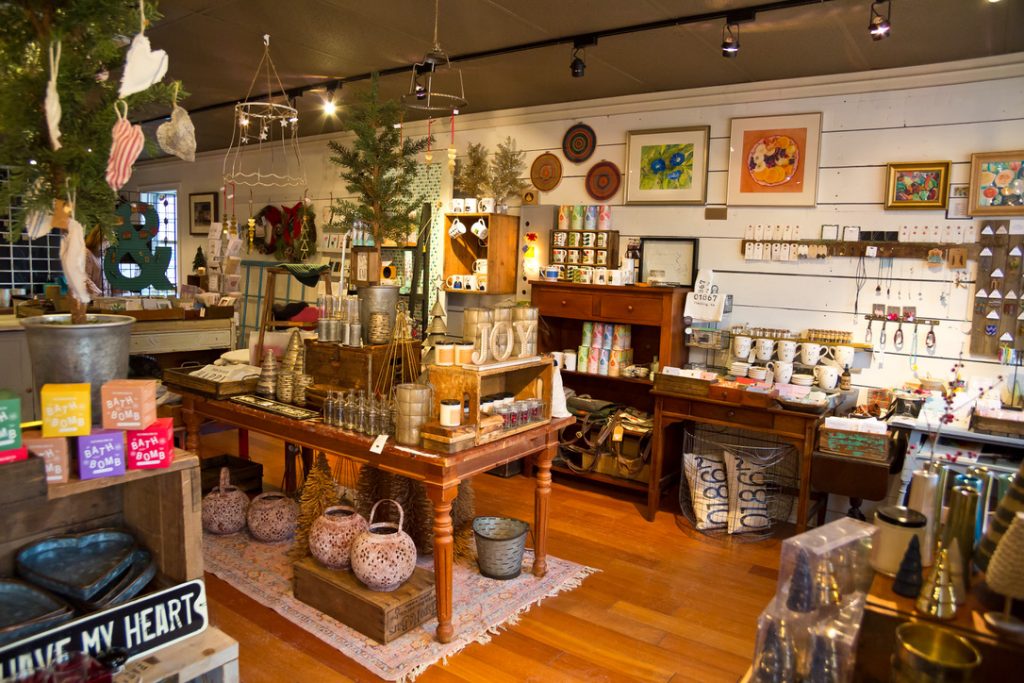 Local artist Suzanne Pollack works closely with Keating, teaching some Tin Bucket workshops and selling some of her artwork.
"[Keating] has been so supportive of me and has always encouraged me to sell my artwork there. She always offers her space to me to run any type of workshop or art class that I want," Pollack said.
According to Pollack, Keating creates a welcoming space with an inviting and warm energy.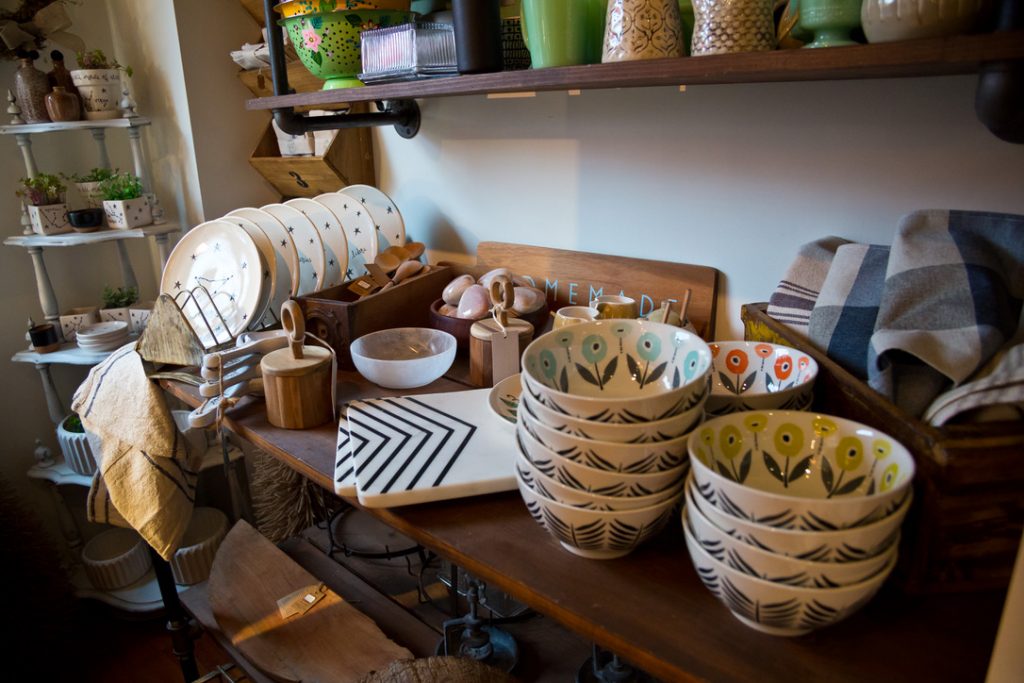 "Pam fills the shop with such unusual items from all over along with a huge amount of locally made wares. She is so supportive of local artists and I feel like the Reading community really loves that," said Pollack.
Keating has found the use of social media and word of mouth to be incredibly effective advertisers of her business. Keating attributed a good amount of foot traffic to people happening to drive by on their way home from work. As drivers from all over are directed away from the highway during rush hour, Tin Bucket's storefront is eye-catching as it is located right off of Main Street.
Even people all the way from Newburyport have made the 30-mile drive to Tin Bucket. Patrons have mentioned seeing Tin Bucket while "[driving] by and had to come back," said Keating.
During the recent holiday season, from November through December, patrons came looking for holiday decor. Keating says she hosted several private parties for both adults and children.
Employee Vivian Greenwalt's favorite part of working at Tin Bucket is helping people pick out gifts for their loved ones. Some of her favorite items are their jewelry, especially the rings, and constellation mugs, Greenwalt said.
Their popular products include Reading merchandise and holiday decor. Keating makes many of her own products but sources other items from local artists and makes custom pieces from her customers' original ideas.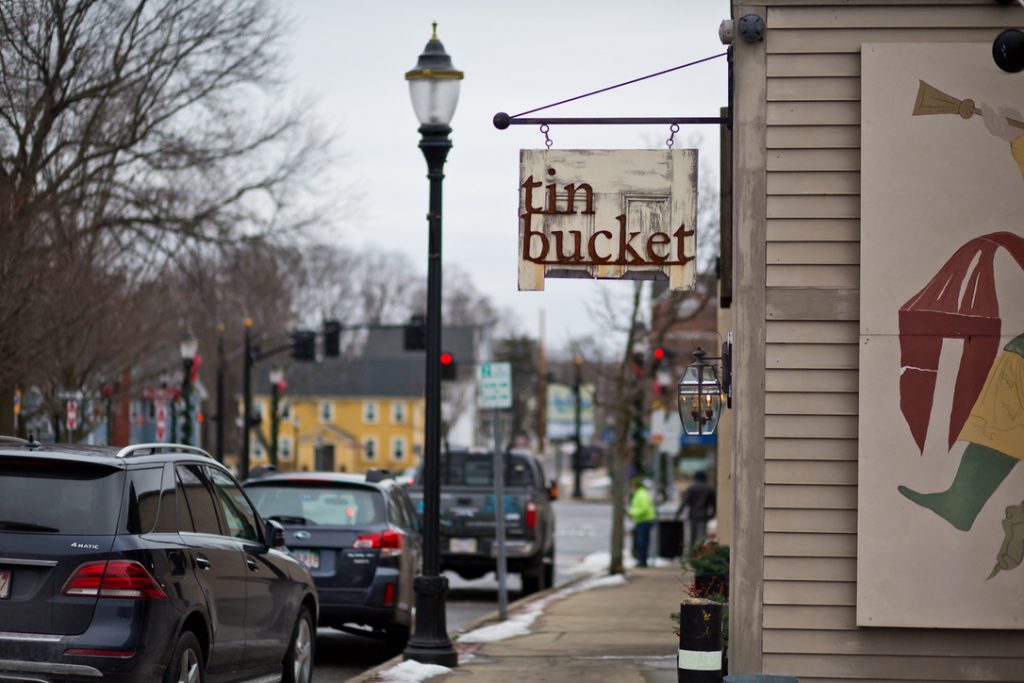 "[I am] sort of a jack of all trades, I'll do whatever people ask me to do," Keating said.
The Tin Bucket is located at 12 Woburn Street in Reading Square. Their hours are Tuesday – Wednesday 10am – 5pm, Thursday 10am – 7pm, Friday 10am – 5pm, Saturday 10am – 5pm and Sunday noon – 4pm.