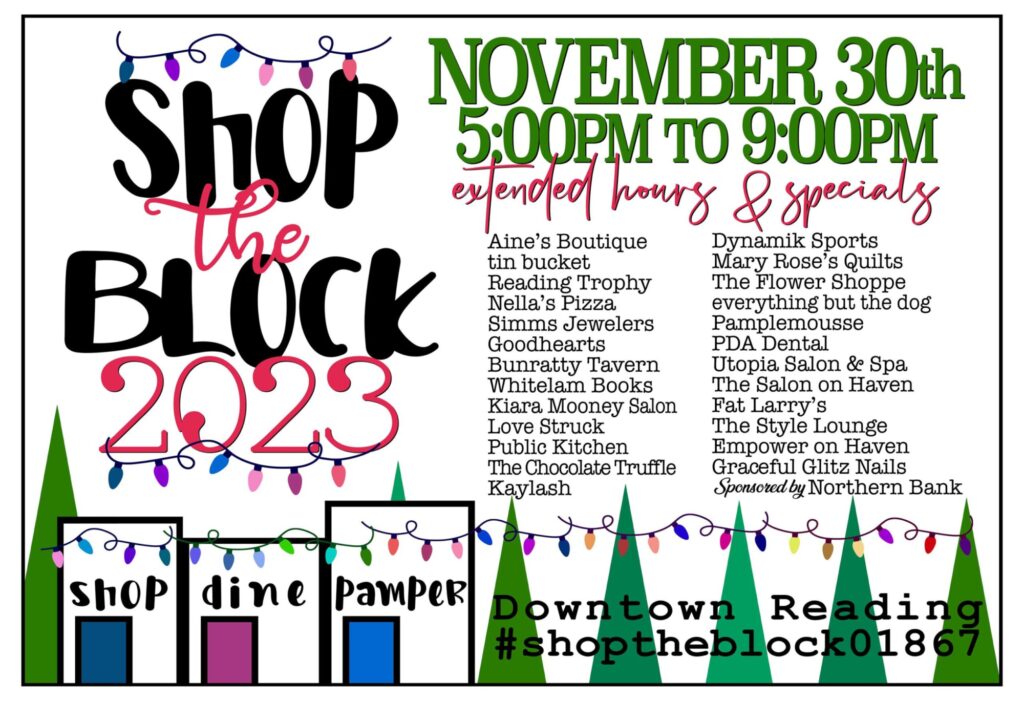 Reading, MA — Reading's much-celebrated annual Shop the Block event is on Thursday, November 30. Extended hours and specials from 5:00 pm to 9:00 pm. – grab a few friends to shop & dine.
This event gives customers the chance to celebrate longer, stay socially distant, and enjoy fun shopping experiences all season long. Businesses, restaurants, and salons in Reading are working together to make this an amazing event, so be sure to follow Shop The Block's Instagram and Facebook page.
The Writers' Collaborative Learning Center at 2 Haven Street, Suite 1, is offering gift wrapping for a suggested donation of $5 per gift. All proceeds to benefit the Readign Food Pantry.
List of participating businesses: