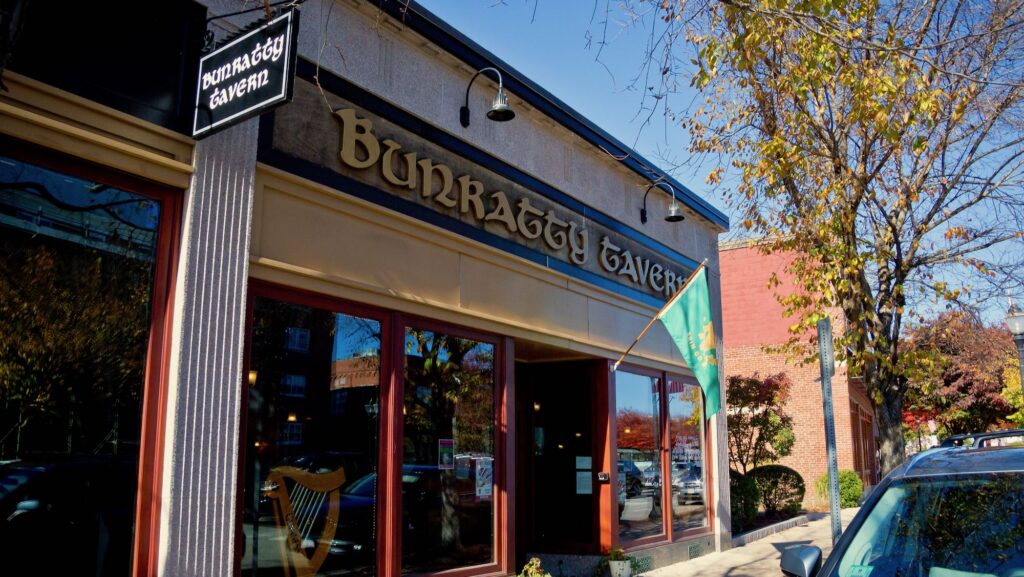 Dublin-native Eilish Havey has owned and operated Reading's Bunratty Tavern for seven years, and is one of the only authentic Irish pubs in the area. The Main Street staple has become a focal point of the local community, and even the #1 seller of Guinness on the North Shore.
Havey immigrated to the United States in 1998, living first in Quincy, MA. She originally worked at a place called Limmerick's in the financial district of Boston, and subsequently worked for various restaurants and taverns in the Boston area with restaurant owners as they expanded their own businesses.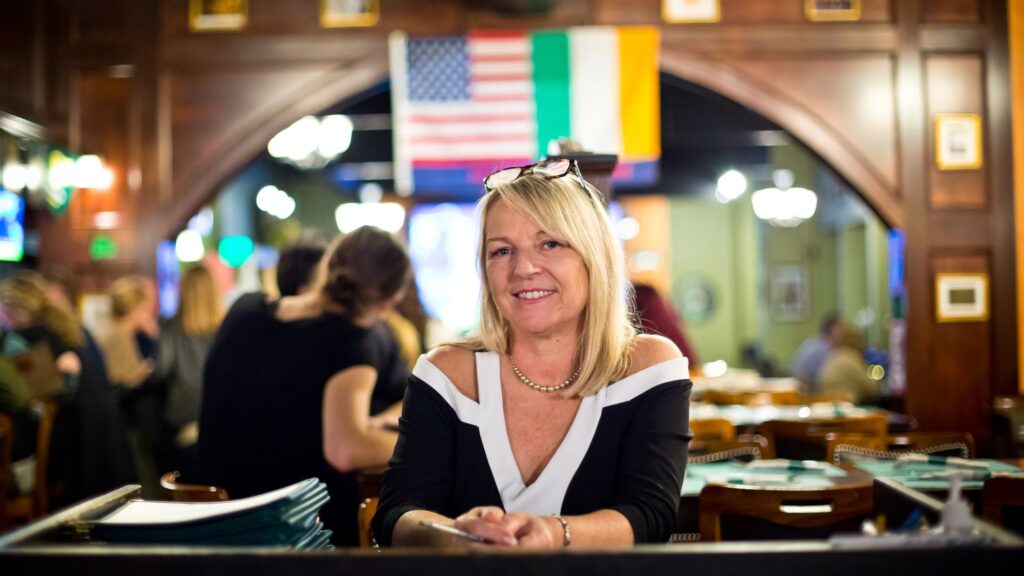 She has extensive knowledge of the restaurant industry, as she has worn many hats after having worked as a cook, a waitress, at the bar, a manager, all the way up to controller of the various restaurants and pubs she has worked.
Havey was approached in 2013 about opening a restaurant in Bunratty Tavern's current location, and found it quite challenging to actually get the business open. She recalls feeling as if town officials were making the opening process as difficult as they could, but ultimately the town couldn't say no.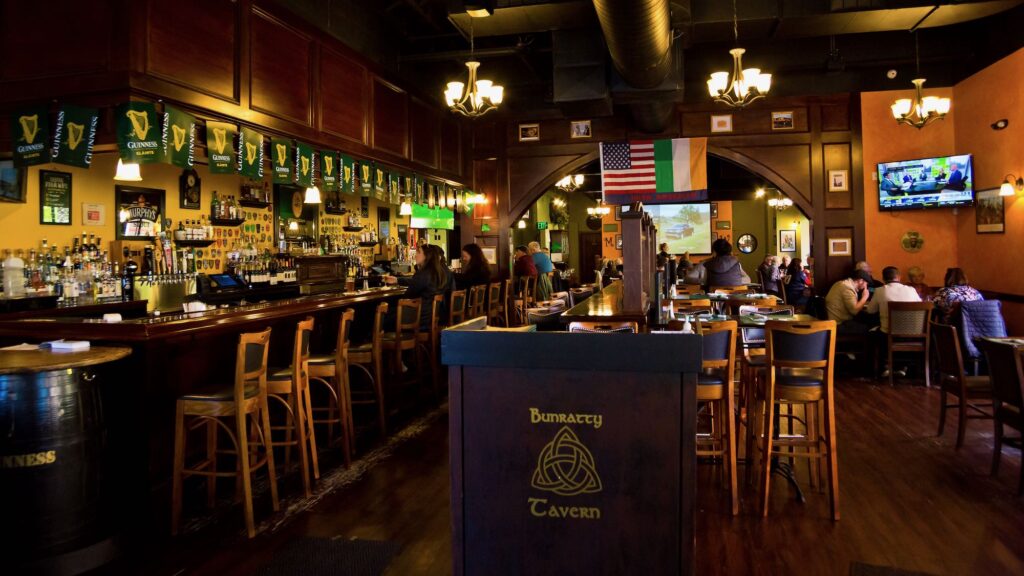 Within six months to a year of opening, Bunratty Tavern demonstrated that it was beneficial to the Reading community and enhanced the downtown scene. Havey has seen recognizable change in town government since, as turnover within has produced greater involvement in small businesses and easier communication between business owners and the local government.
A traditional Irish-style pub, Bunratty Tavern was heavily inspired by Havey's own relationship with her Irish culture. The pub is named "in a roundabout way, after Bunratty castle in Ireland," said Havey, "but it's actually named after the street I grew up on."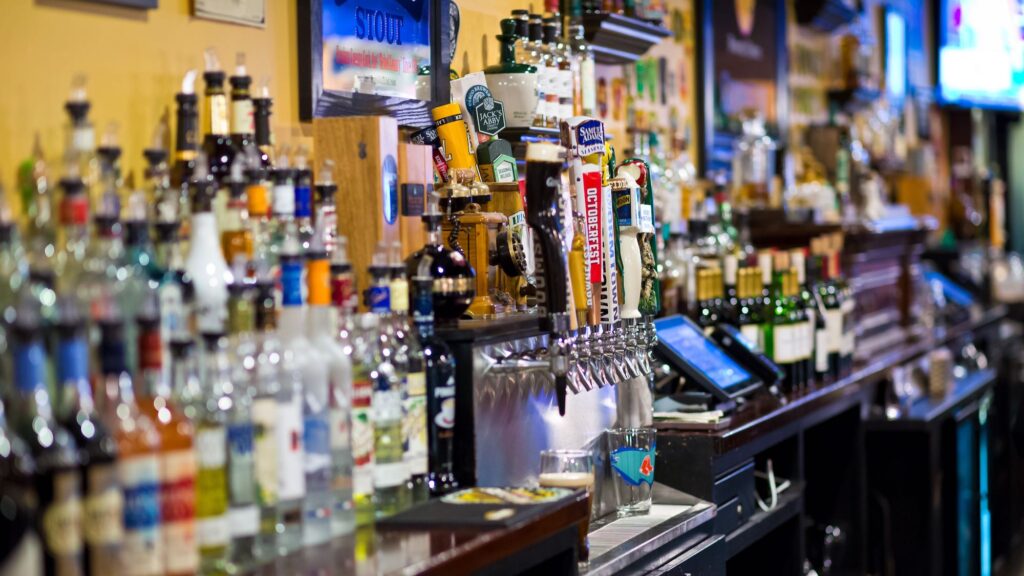 Bunratty Tavern serves mostly traditional, family-style Irish comfort food as well as American food. On Friday and Saturday nights, Bunratty Tavern hosts traditional Irish singers, who are either from Ireland or of Irish descent.
Havey is grateful for how busy Bunratty's has been, as it is able to cover costs with the business that it is getting. Unfortunately, there is no money to be made at the moment with expenses and food costs rising substantially across the board, as well as added payroll costs consequent to the competitive labor market. Havey suggests that the only way to be making money in a restaurant now is operating one that does not require the kitchen to be open all the time, for having a bar that serves snacks generates significantly more revenue.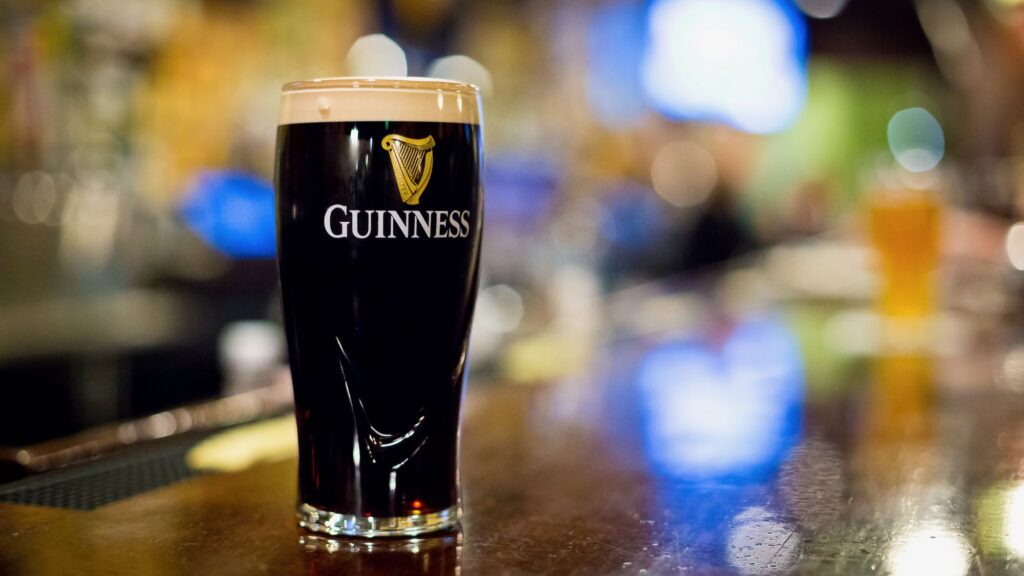 The Town of Reading only allows restaurants that sell alcohol, which is not a huge concern for Havey. However, she is currently working with other local businesses to make adjustments to the town's liquor licensing laws. Monday through Saturday, opening for alcohol sales is not permitted until 11am, and on Sunday it is noon.
Reading businesses are losing money and customers to more competitive restaurants in surrounding towns who have earlier opening laws. Havey is hoping for changes so that Reading restaurants can open simply an hour earlier, so that they can be competitive with other towns.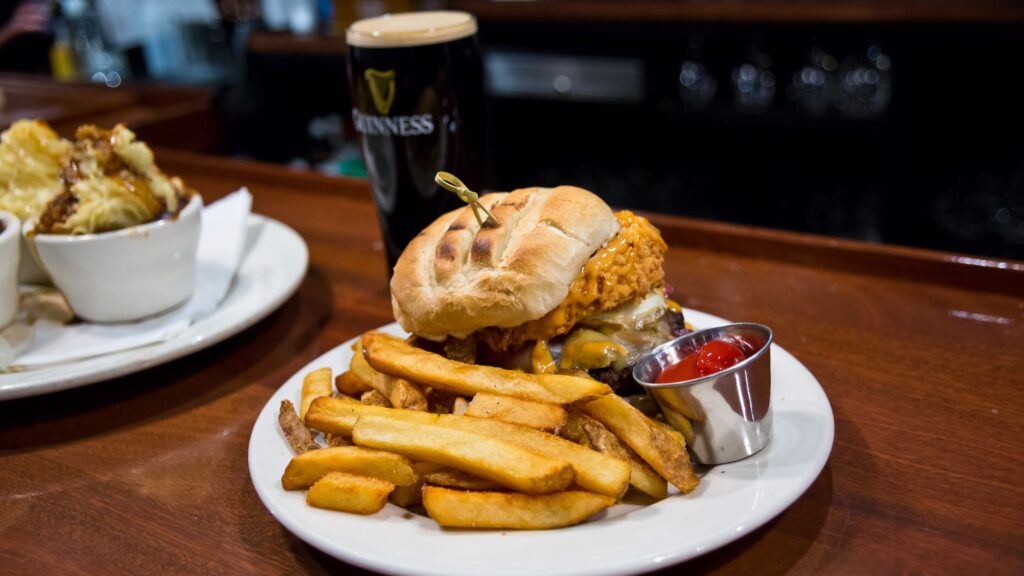 About 60% of Bunratty Tavern's business comes from Reading residents, but they also see a lot of people coming in from surrounding towns. Because of the unique experience Bunratty Tavern offers, it sees customers regularly coming from the South Shore.
Expanding into the property next door, Havey opened The Charles at Bunratty Tavern in January 2021. Havey had been looking into opening another business within a 10-mile radius, and so it was perfect timing when another business closed next door. The space was originally taken to be a private function room, but has since developed into a modern American restaurant serving craft cocktails.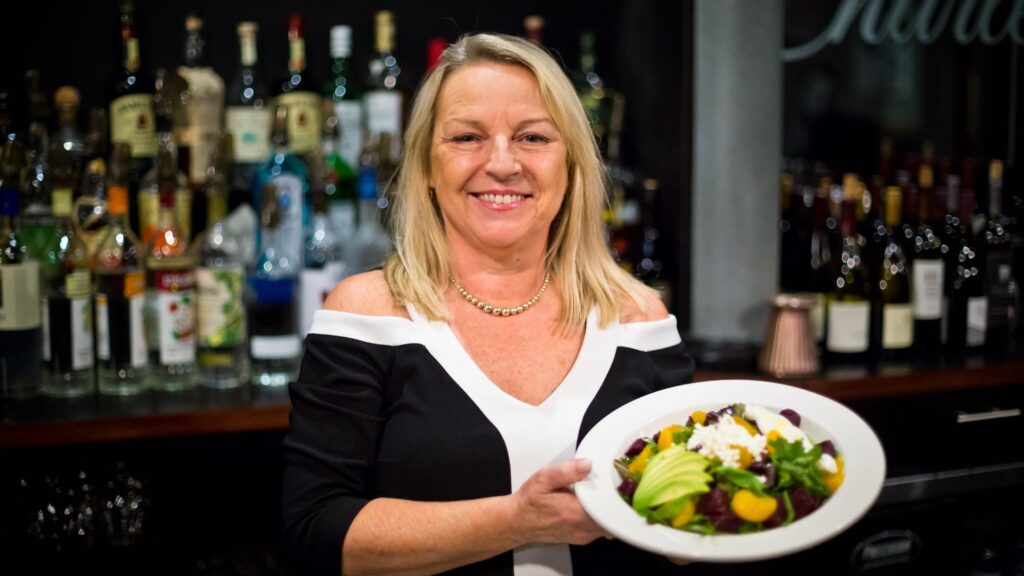 The name of the Charles is derived from the last remaining place of business for the MF Charles Stationary Company that had been in the building. It was in the building in 1906 and owned a significant amount of property on that block, and was the owner of the property before the current owner.
From the name, The Charles has developed its identity. Old Hollywood-themed, guests have a lot of fun trying to identify who is in the posters on the walls. Havey enjoyed taking a lot of creative license with The Charles, which hosts functions at least once a week.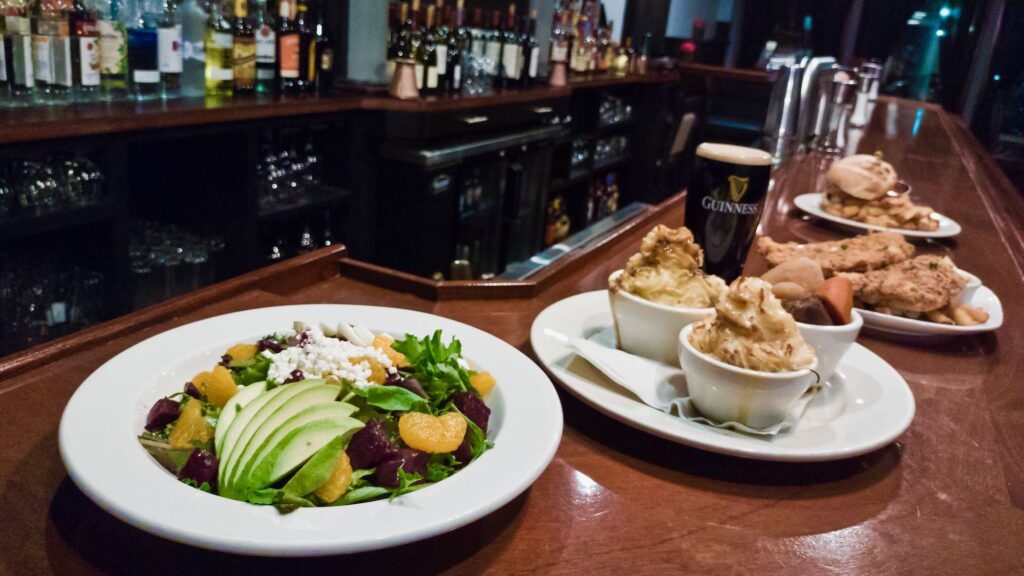 Havey has hosted functions at Bunratty Tavern, most of which are after-funeral services done in honor of someone who had passed away. A good portion of these services are done for Bunratty Tavern's own customers, whose families will have a function at Bunratty Tavern after a funeral service for a celebration of life in a lively atmosphere.
The identity of Bunratty Tavern is going to stay exactly how it has been for the last seven years, because "a lot of places have an identity crisis and keep changing the menu to find their niche," said Havey. "With me this was my history for 25-30 years, and I've been in the business and running traditional Irish and American locations."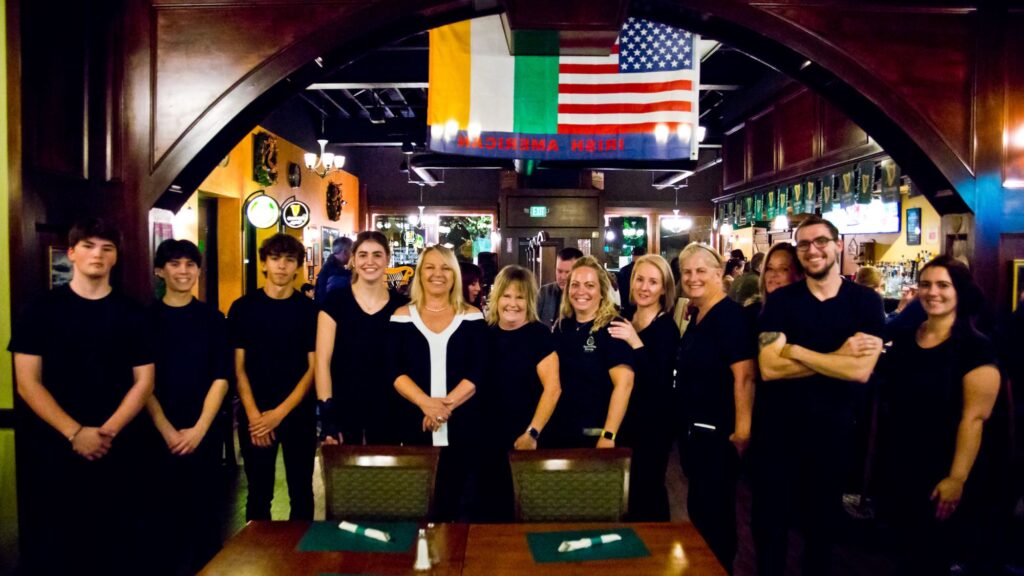 Havey knows that "everybody loves an Irish pub," and is looking forward to contributing to and developing a walkable downtown that sees people coming in from surrounding towns.