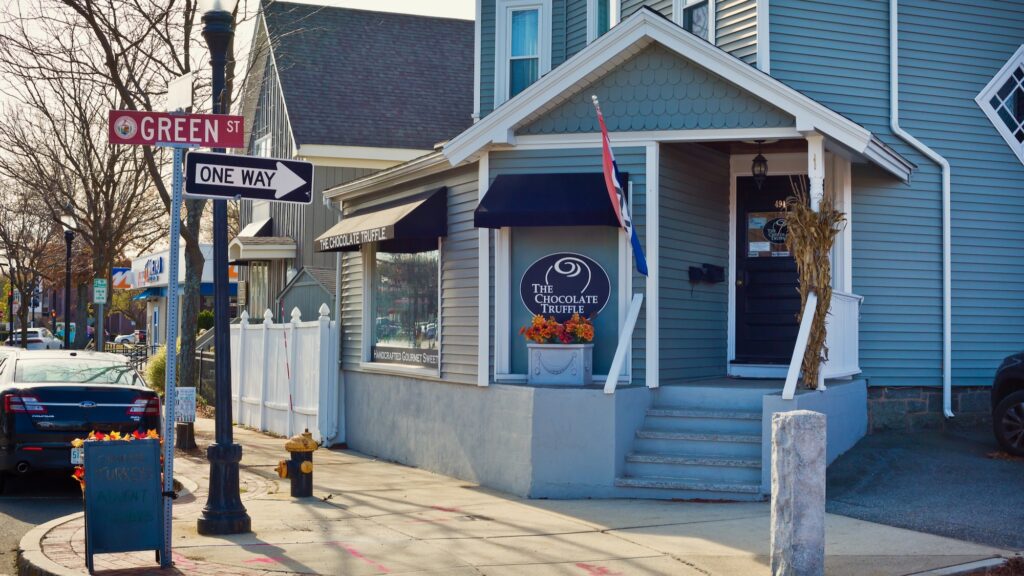 Reading, MA — The Chocolate Truffle, a family-owned business operated by Craig Burkinshaw, prepares for the holiday season with handmade chocolate and truffles for its seventh year in the location.
Burkinshaw comes from a long line of candy makers, going all the way back to his great-grandfather. He grew up in the business but initially worked for wholesale companies doing consulting work.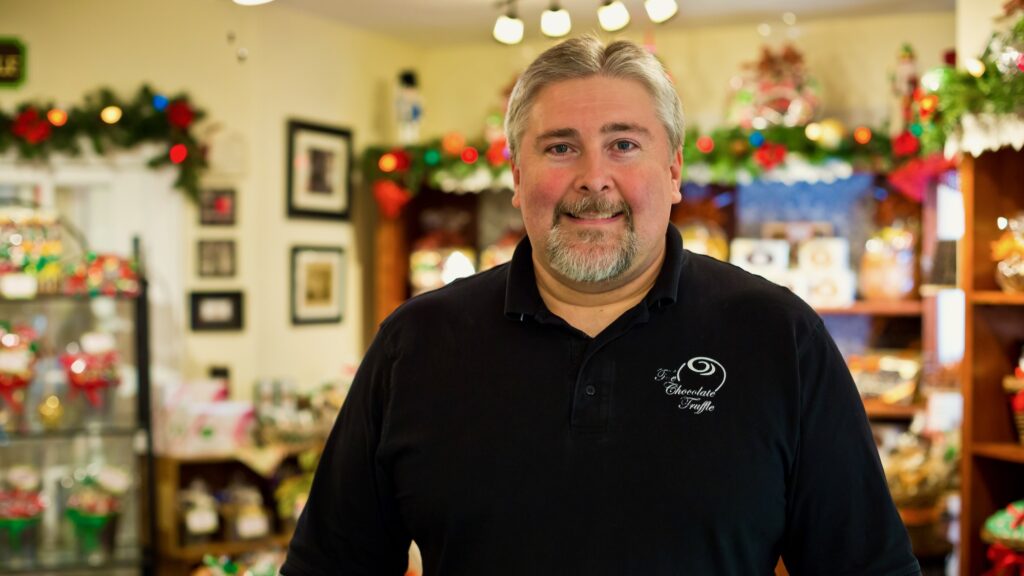 Admittedly, this work in wholesale was not necessarily fulfilling as Burkinshaw began to turn to a career in retail. The margins are small in the wholesale business, and he was hoping to take more of an artistic approach to candy making.
The former owners of The Chocolate Truffle were getting into wholesale as Burkinshaw was getting into retail, and it became a "match made in heaven," according to Burkinshaw. It was much easier to start with another location with a kitchen, which significantly helped the opening process.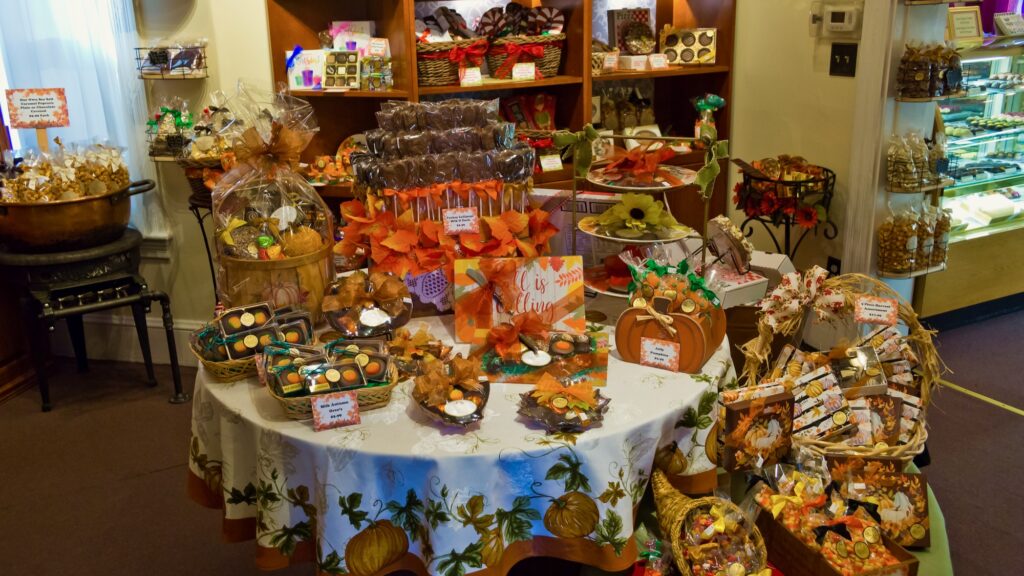 Most of Burkinshaw's training came from his grandfather, carrying on a family legacy. He also considers some friends in the industry to be his mentors, whom he learned from and helped Burkinshaw get into retail. They even donated items to The Chocolate Truffle, including a stove and kettles, to help him with his business endeavor.
The Chocolate Truffle sees the most revenue in chocolate sales and makes its own hand-rolled truffles. They have expanded their hand-dipped chocolate products as well, of those caramels and turtles sell most frequently. The Chocolate Truffle makes a lot of gift items, including platters of chocolates, gift baskets, and corporate gifting on a larger scale. Generally, people go to The Chocolate Truffle to buy something for a friend, but "nobody leaves without a little something for themselves," said Burkinshaw.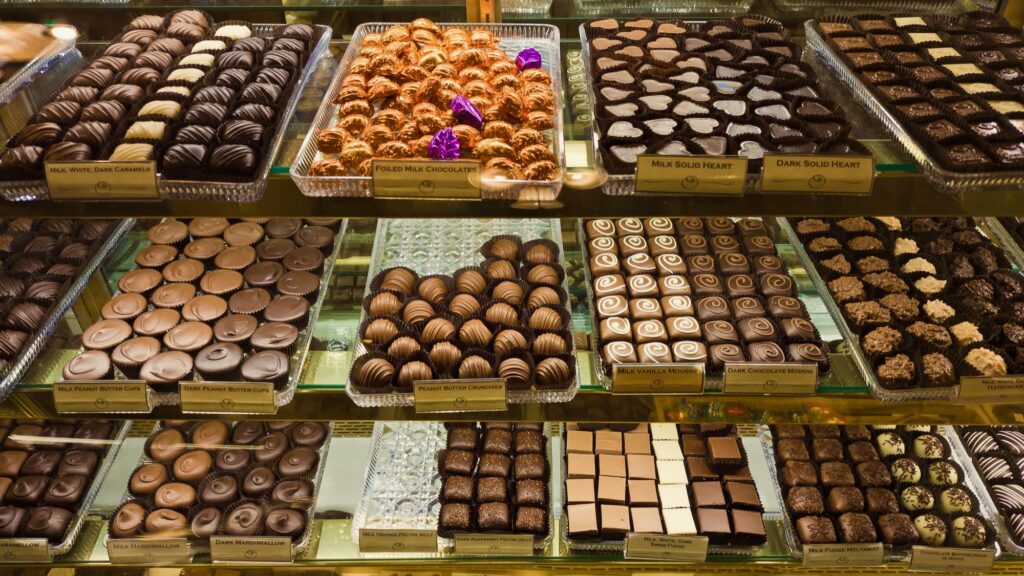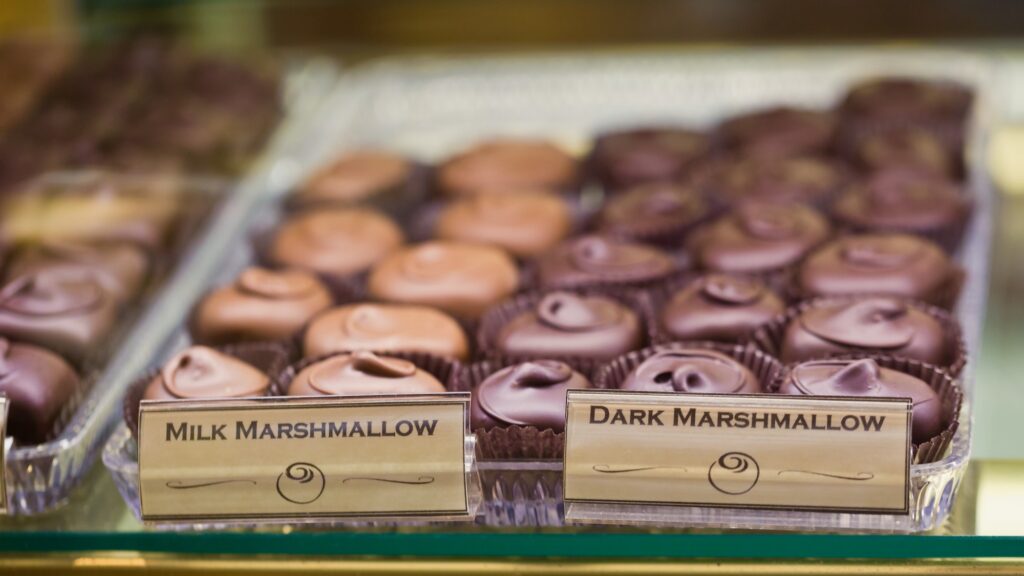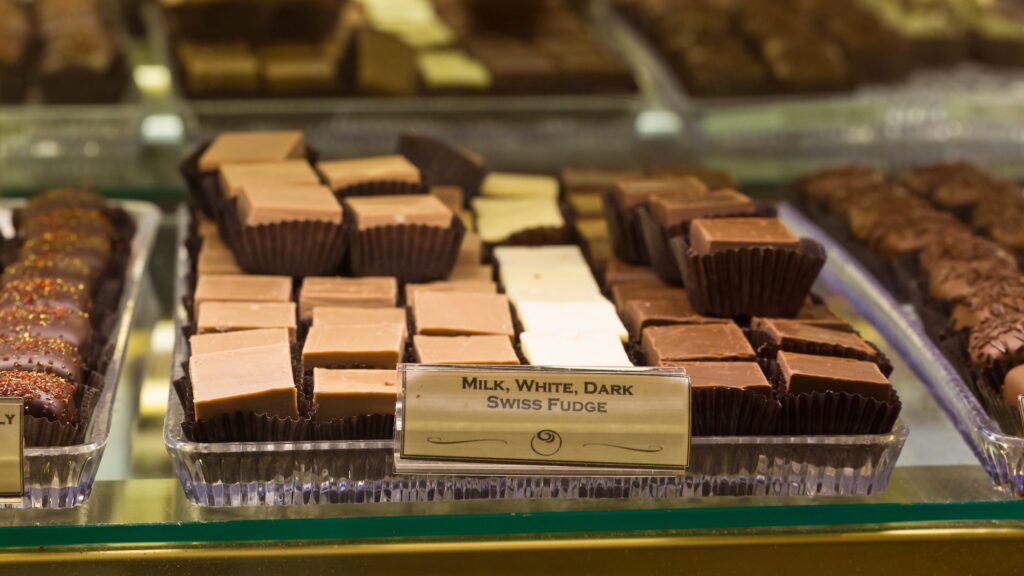 Most of The Chocolate Truffle's customers come from Reading and immediately surrounding towns, especially Wakefield and North Reading. The Chocolate Truffle also has a significant online presence, and Burkinshaw ships products all over the country and has been gifted overseas.
"Our product has traveled more than I ever have," said Burkinshaw.
90% of what is sold in The Chocolate Truffle is made by Burkinshaw in the kitchen at his Reading location, ensuring a consistent, quality product. He is working to continue growing The Chocolate Truffle's presence in Reading as well as web sales, which are managed from the Reading location.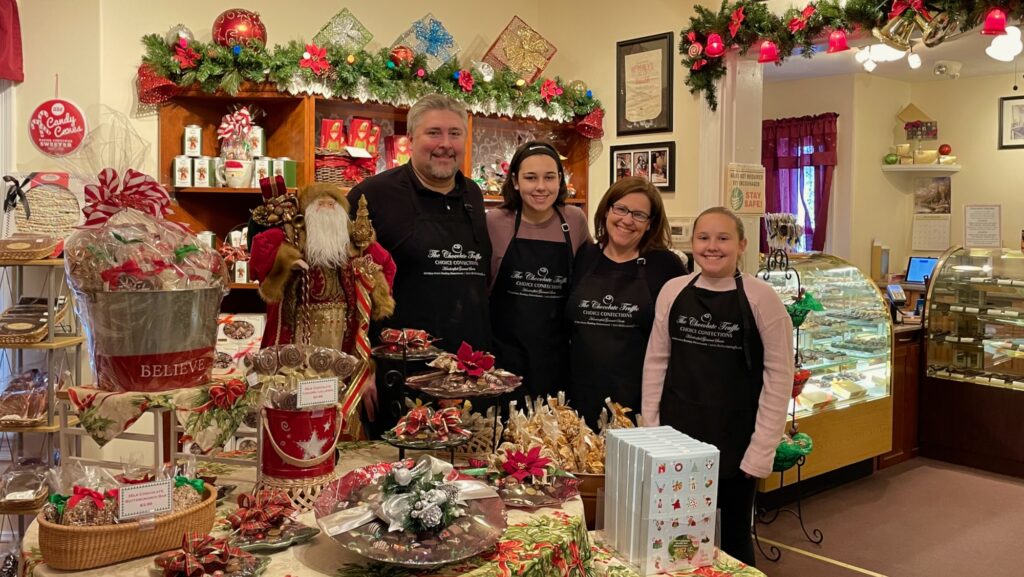 Burkinshaw's staff is like family to him, and he works alongside his wife and children. With his wife as the accountant for The Chocolate Truffle and his children helping out around the store, he can continue his candy-making legacy.
"My girls have been making candy canes with me basically since they could talk," said Burkinshaw. "Basically, that's one of our favorite things to do together."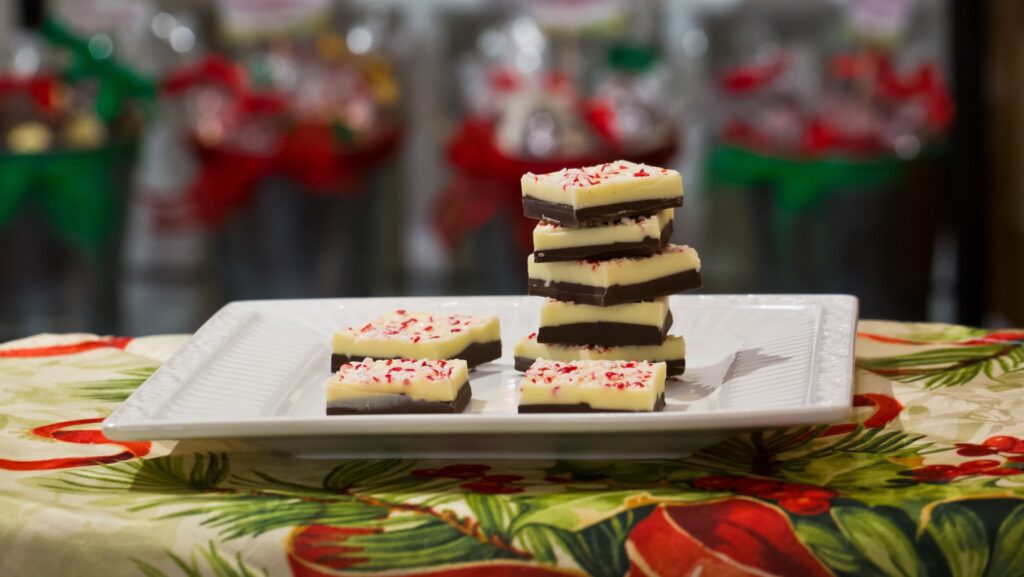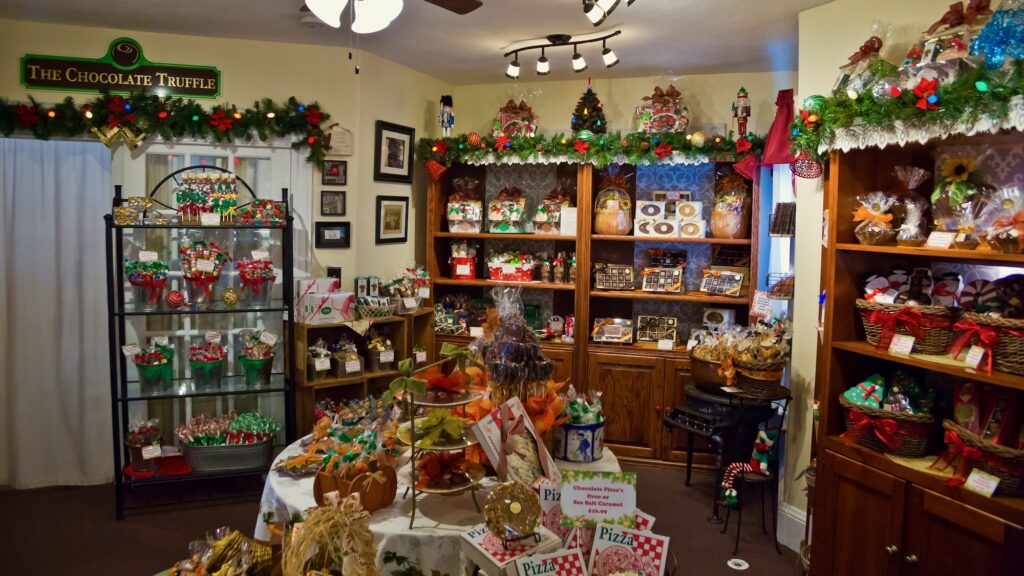 Since getting into retail candy making, Burkinshaw has enjoyed making products in-house, being present in the business, and, most importantly, making personal connections with his customers. He is proud to know his customers by name (and even their regular orders), and this personal touch to business is important for Burkinshaw to maintain.
The Chocolate Truffle has allowed him to create new pieces, try new things, and get to know customers. After being in the wholesale industry for so long, Burkinshaw has observed that "expansion waters down a lot of things, like customer service, product, cutting corners," and he constantly works to prioritize customer service and to be active in the shop.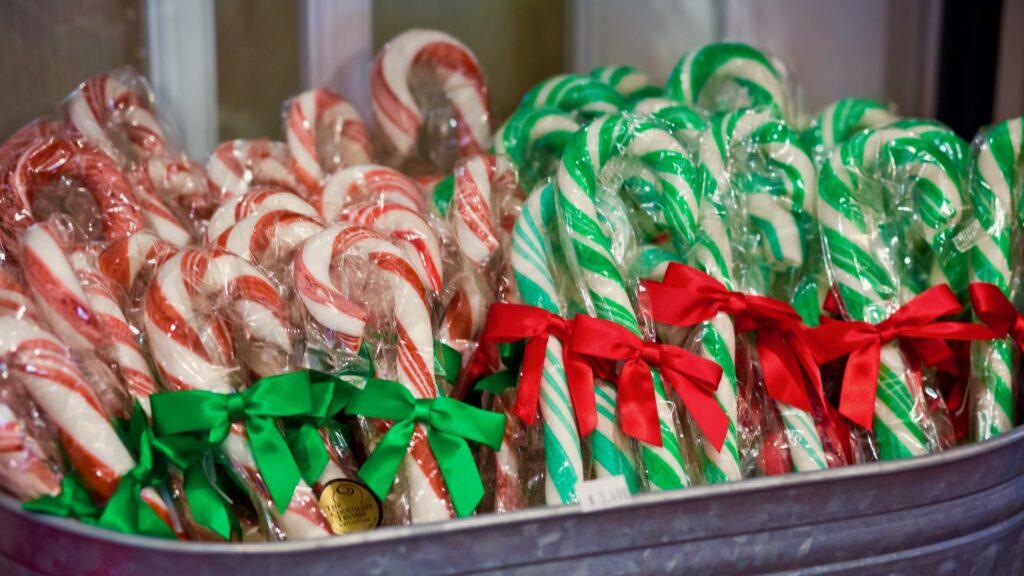 With no interest in growing a huge company, for Burkinshaw, The Chocolate Truffle is "something I enjoy doing that has its own rewards, … [and the] "old-school mentality that's not going to change for me."
With the holiday season coming up, The Chocolate Truffle is looking forward to putting more seasonal chocolates and candies on their shelves in addition to their current Thanksgiving items. Burkinshaw looks forward to having its holiday products in-store for Small Business Saturday and participating in Shop the Block on December 1. If there is one thing to take away from Burkinshaw and his shop, it is to live like a candymaker and "have chocolate for breakfast all the time."