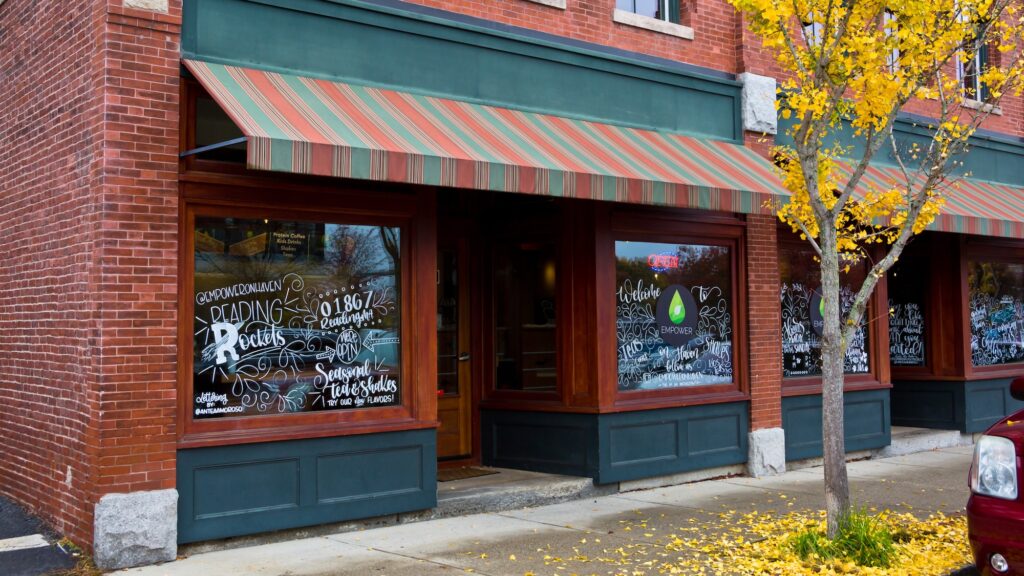 Reading, MA — With the popular effort to be health-conscious, Empower has become a prominent feature of Reading business downtown centered around community and personal development. Nick Face is making his mark through the success of his second location in two years, and hopes to continue his mission, centered on the importance of health and community.
Face started his career in communications and journalism after attending the University of Hartford, but more specifically with his RCTV sports talk show, "Face the Facts." You may know Face from this talk show or his first business, Sportszone 101, which has operated for 13 years.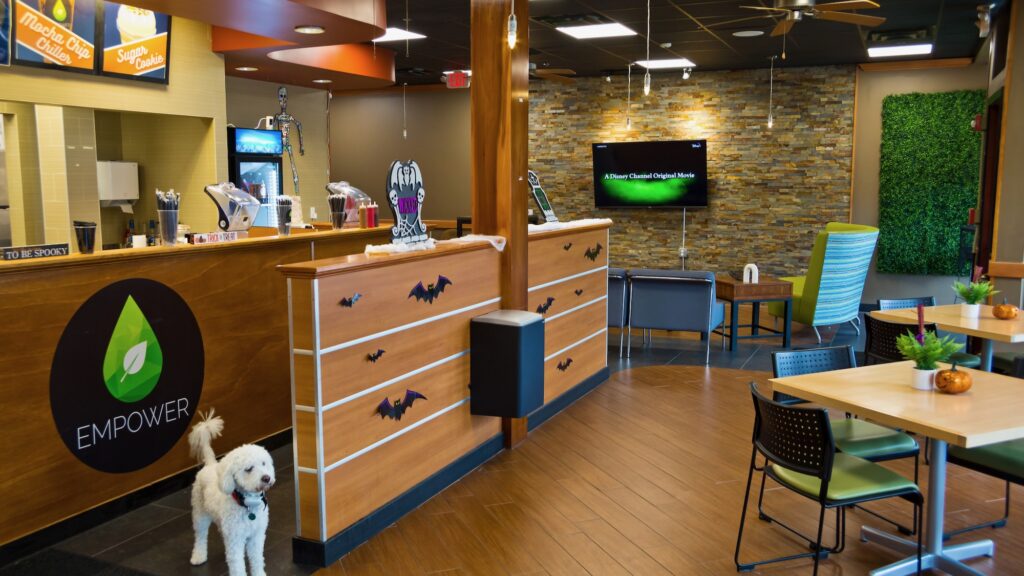 The first location of Empower opened in Woburn on Washington Street in the fall of 2020, but there is more behind the store than meets the eye. Empower is dedicated to Face's late mother, Bonny Face, who passed tragically in May 2020.
When his mother fell sick, the Face family members devoted themselves to changing up a couple of things in their diets and focusing on living well. After his mother's death, Face wanted to devote his life and career to doing something dedicated to Bonny and the people she impacted.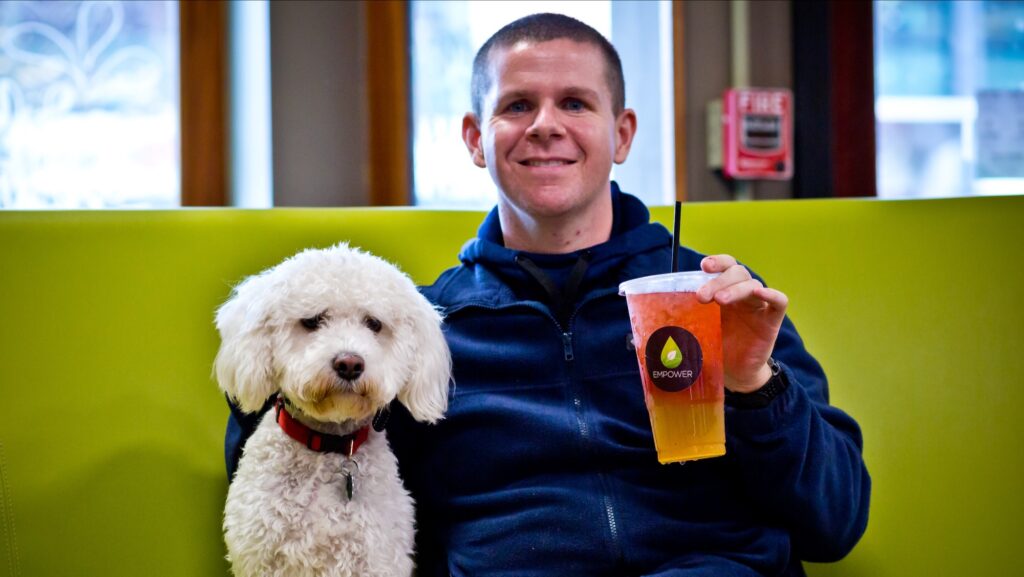 "She was such a great contributor to the community," said Face, "so it just felt right to do something that would mean a lot to other people."
After his mom passed, Face heard about a store called Nutrition Corner in Derry, NH, which fit into the fitness lifestyle that his family had adopted. Upon meeting the owners, Face was "so impressed with the presentation and the atmosphere" of the products and shop. The owners of Nutrition Corner trained Face in product development to bring colorful, creative drinks like theirs into Face's own community, which turned things around for him.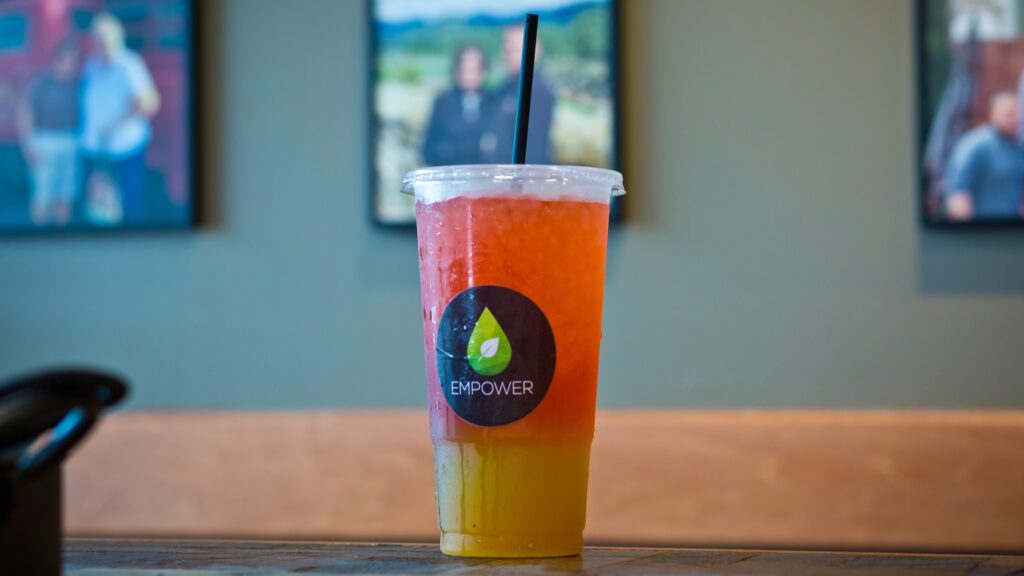 Empower's doors opened in Woburn in 2020, selling teas, shakes, and coffees. Many people came in from Reading who had known Face and encouraged his presence in the downtown-Reading business scene. With minor renovations to their current space, Empower had a seamless transition into its location on Haven Street and opened in September 2021.
Face decided on its current Reading location because of the accessibility it offers, with three entrances and a convenient parking lot in the back. Face recalled being nervous about opening a small business in Reading because of a history of limited retention of businesses, but understood that he would need to create a community-centric business that is accessible and convenient, with delivery services, events, and more, to make an imprint on the community.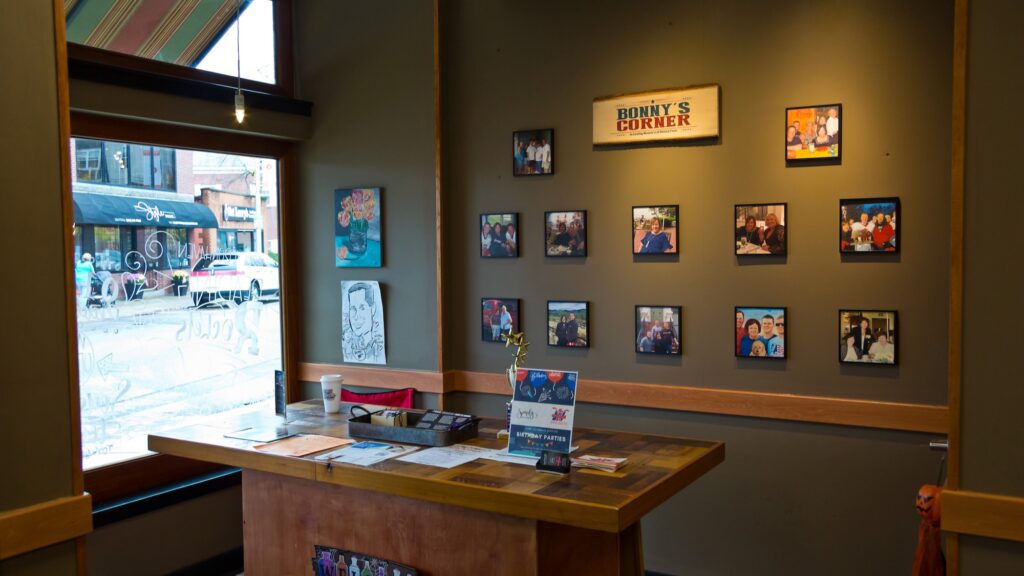 Both locations support one another and are unique in their own ways. The Woburn location is characterized by more tea orders than shakes and is more popular for deliveries and orders within the office park where Empower is situated. Face has recently brought in old arcade games to the Woburn store which has attracted customers and added to its personality.
The Reading location attracts a more residential clientele, especially through foot traffic with its prime downtown location, and sees the most sales in shakes. Face is actively working on developing healthy food items to add to Empower's menu and is thrilled with the growth they have seen within the last year in Reading.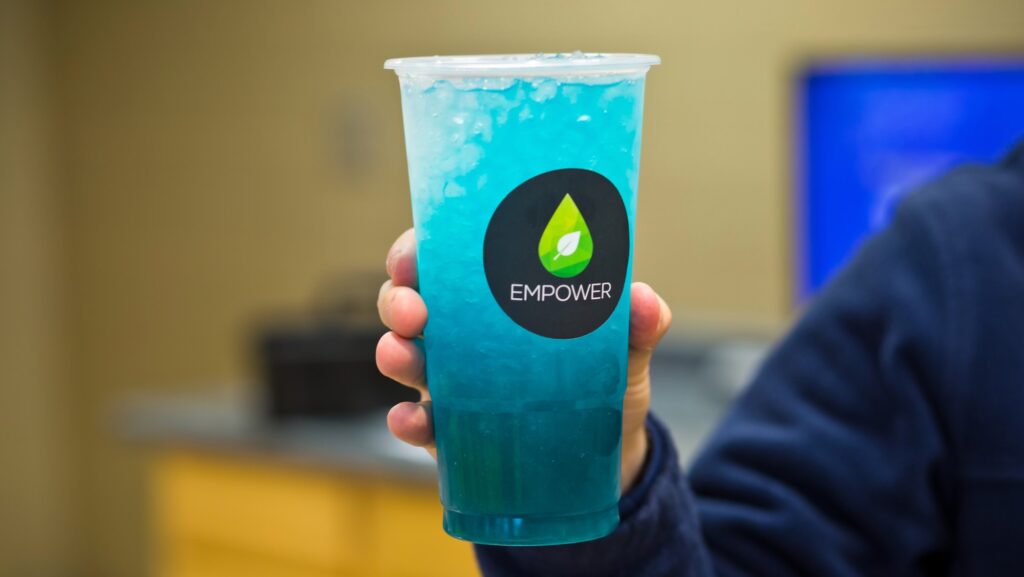 "Reading is so close to my heart; it's where it means the most," said Face. "We're going to put the blood, sweat, and tears into this not to just be another business but something that can be a long-standing, lasting spot here in Reading."
Empower sells a drink dedicated to Bonny Face called Sunset Paradise, which is an orange-raspberry tea and one of their most popular items. One of the last things Bonny had done for their family was to bring them together down in Cape Cod. The drink is inspired by the sunset that the Face family saw at the beach on the Cape after her passing.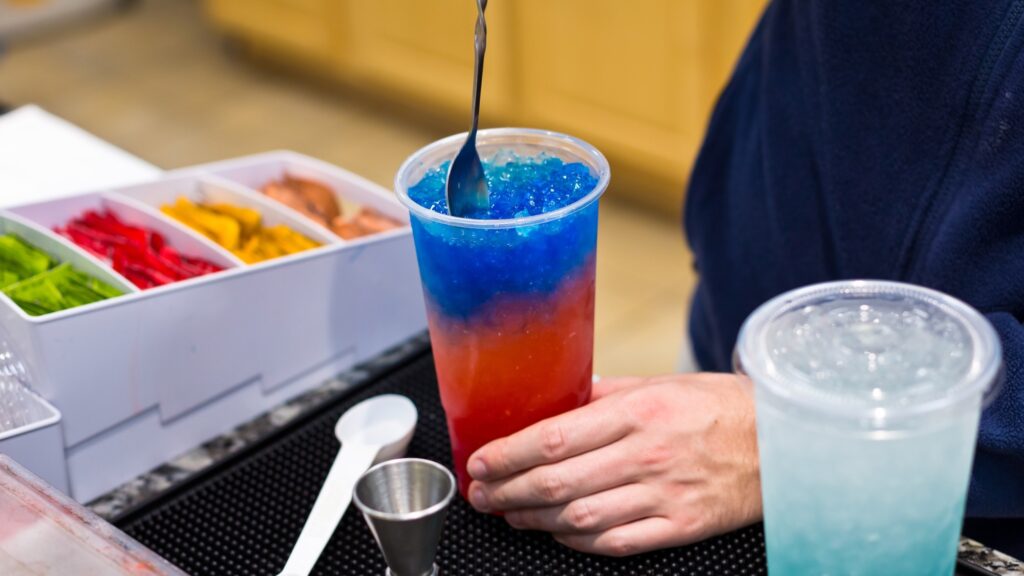 "There is such a sentimental feel to the Reading place being your hometown," Face said, "this is clearly meant to be; I'm meant to be here. I need to do this and make it work."
Face, keeping with his mother's legacy, has been an active contributor to the community through Empower. Empower participates in significant community outreach through special projects to support nearby schools, attending local events, fundraisers, and partnerships with local organizations, such as Mission of Deeds and Understanding Disabilities.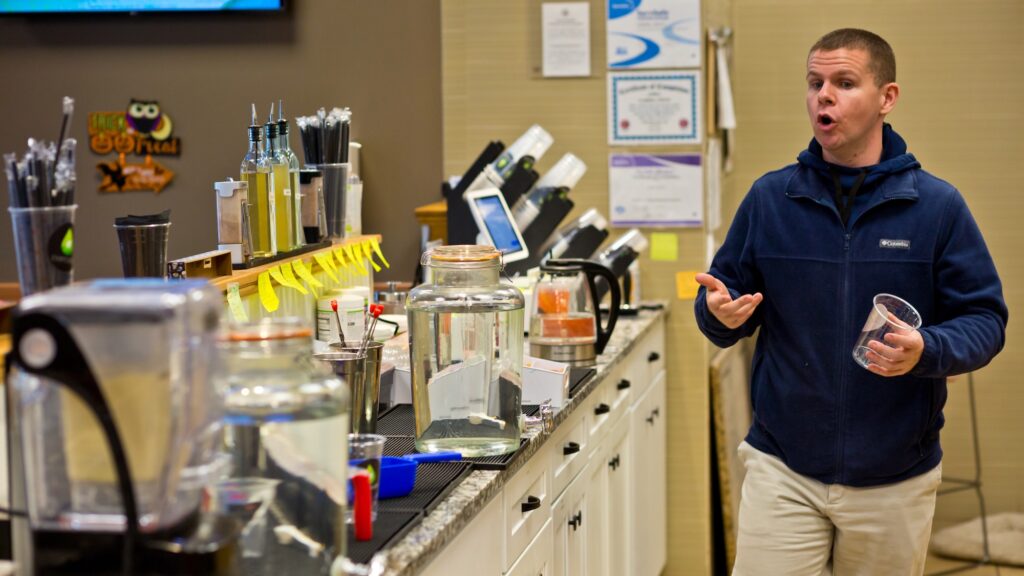 Because of its strong presence in the community, Empower has developed a solid customer base. Its loyal customers buy products daily – in-store or through delivery – as the healthy lifestyle Empower encourages is appealing to the Reading population.
Face sees actual results in its customers. "People have changed their lives because they're healthier, they're living their life more focused and determined and feeling better about themselves," Face said, "that means the most to me."
Empower works to put customers first because each person that walks through the door becomes part of the Empower family, and this is a fundamental motivation for Face. He said, "To me, this is a celebration; this is to honor amazing people, and friends, and family that deserve a great atmosphere."
Each week, Empower selects a Business/Organization of the Week. Through this initiative, Face goes into surprise a business or organization within Reading with Empower products to thank them for what they do and for their mission. Face also does Customer Appreciation of the Week, which he gives back to his regular customers with drinks, gift certificates, extra loyalty stamps, and more.
With his success within the last couple of years, Face is working hard to build a team so that Empower can continue to expand into surrounding towns. He is astounded by the thought of expanding, but there have been multiple requests by customers to bring Empower and its products into their own community, and he hopes to carry on his mother's legacy.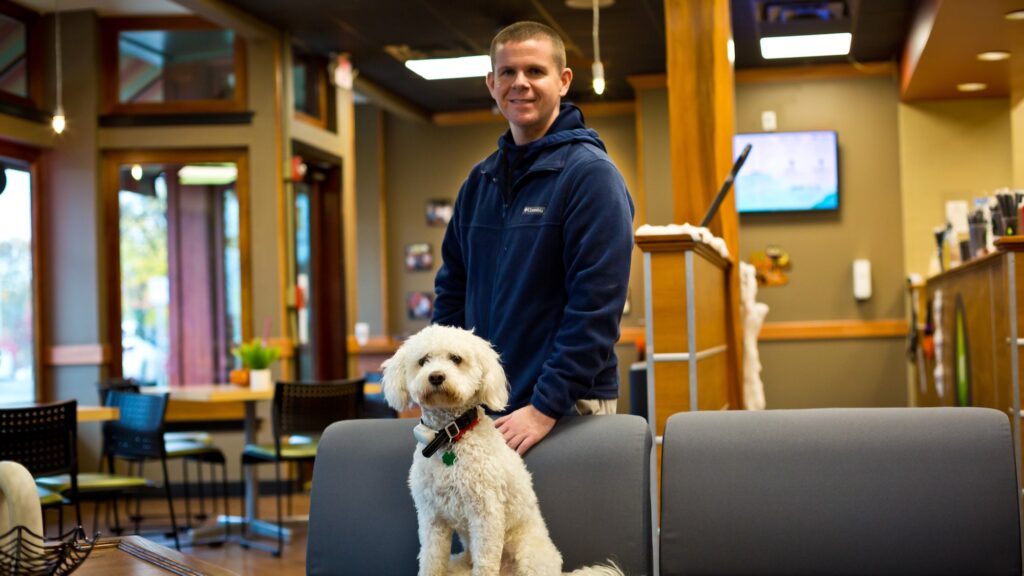 "You've got to know your demographic, you've got to know your spot, and you've got to know your community on where it can be most vital and most utilized," said Face.
Face's dog JJ, "the boss," is a staple of the store, and customers come in to see him and enjoy the drinks, of course. Beyond the regular menu, Empower has theme weeks and seasonal drinks to keep customers on their toes.
Empower is currently serving Halloween-themed drinks through October 31, including the Hocus Pocus, Vampire Blood, and Black Widow drinks, which have been the most popular. For November, Empower will have a Peanuts-themed week of drinks and Thanksgiving-inspired drinks coming the week of November 15. The December holiday drinks are some of "the most amazing flavors," so much so that they are ordered year-round. At 190 Haven Street, Empower is becoming a force in the Reading community, where everybody is family.