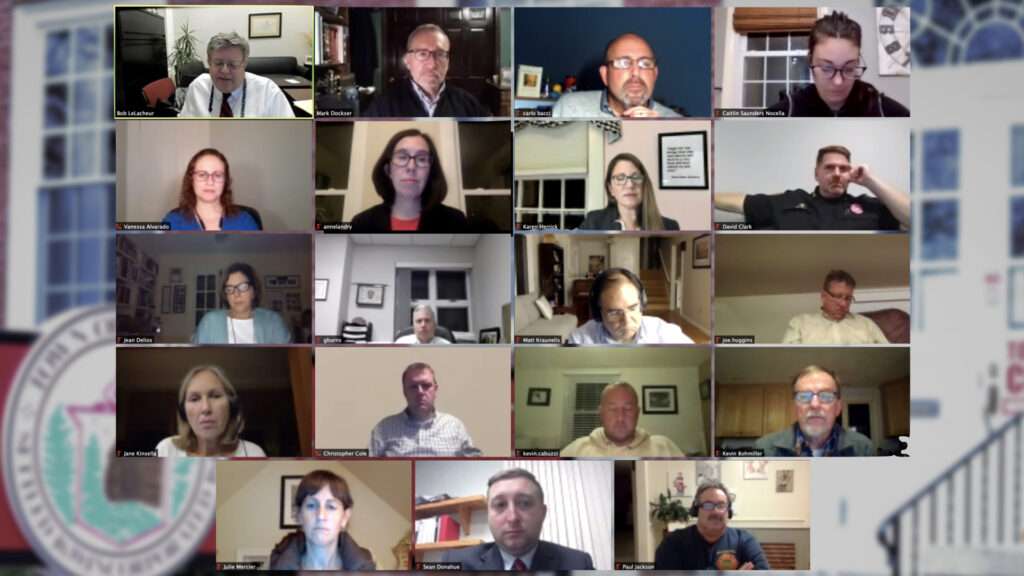 Reading, MA — The town manager's annual review and Fiscal Year 2020-21 goals dominated the October 27 Select Board meeting. During the review, most critical comments to Town Manager Robert LeLacheur from the board centered on communications issues. "We need better visibility for all items moving forward." Chair Mark Dockser began. He also said that he believes the board needs to own a piece of the communications issue. "We need to be clearer with our expectations as a board." he declared.
"Communication and the lack of it" was a concern for board member Vanessa Alvarado as well. Citing issues such as morale in the police department last winter, downtown parking, and the recent cell tower issue, Alvarado stated, "I am frustrated to have to explicitly state that we need to be informed." Karen Herrick agreed. "If there are morale issues in any department, I want to know about them." she shared.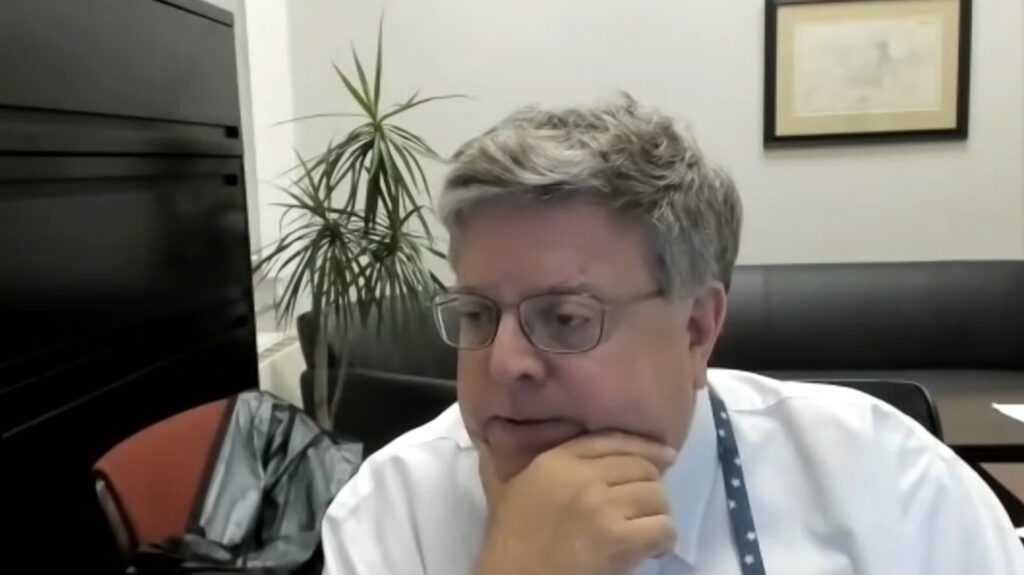 The board commended LeLacheur for his fiscal management of town resources. "We've managed . . . not to have mass layoffs, a testament to [LeLacheur's] leadership." Board member Anne Landry confirmed. Dockser also commended LeLacheur's "exceptional leadership by example."
Both Landry and board member Carlo Bacci praised LeLacheur for handling the current health crisis. "[LeLacheur] has handled COVID as well as he could." Bacci opined. "We are moving in a good direction." Landry followed up, sharing that the COVID-19 updates, outreach to seniors, and other efforts have been "a true service to the community."
LeLacheur responded, expressing appreciation for the board's comments while highlighting town staff's hard work over the last months. "Ninety-eight percent of my interaction with residents I don't know is positive." He shared. He also suggested that publication of the Select Board packet earlier in the week, with what Landry described as "meatier" town manager updates, would help the board with the information they need to make better-informed decisions.
The board also completed and voted 5-0 to approve the town manager's goals for Fiscal Year 2020-21. Final issues discussed at the meeting were goals focusing on sustainability, land use, and capital projects. Following a suggestion from School Committee member Shawn Brandt regarding currently low-interest rates, Alvarado suggested looking into accelerating projects in the capital plan taking advantage of these lower rates.
Town Engineer Ryan Percival shared preliminary results of the gas leak survey. The survey found 69 additional leaks that had not been previously reported by the National Grid 2019 survey. The board agreed that a further study of southern Main Street would benefit as National Grid recently replaced the area gas lines. The board also decided that phase two of the project which includes individually recording and measuring leaks should be performed.
After a public hearing, the board voted 5-0 to accept an alteration of premises for Bunratty Tavern to expand into space formerly occupied by D'Amici's Bakery. It also voted 5-0 to allow an easement over a ten-foot strip of land at 1312 Main Street, allowing the Reading Animal Clinic's planned expansion to move forward. The board also reviewed and revised its draft policy on electronic communications. Once the policy is finalized, a public hearing will be scheduled before a board's final vote.
After concerns about "cavalier" attitudes regarding COVID-19 safety measures expressed by the Board of Heath member Kerry Dunnell, LeLacheur shared a letter to Reading Memorial High School students from principal Kate Boynton discouraging a planned Halloween party this weekend. LeLacheur suggested to students that there are better ways to rebel. Regarding the upcoming election, Dockser implored the community, "If you are voting in-person, please wear a mask and follow the instructions of the people who are there." LeLacheur reported that the ballot drop-off box at town hall would be protected throughout the weekend. "We will protect your ballot," he affirmed.
The Select Board adjourned at 11:15 pm.