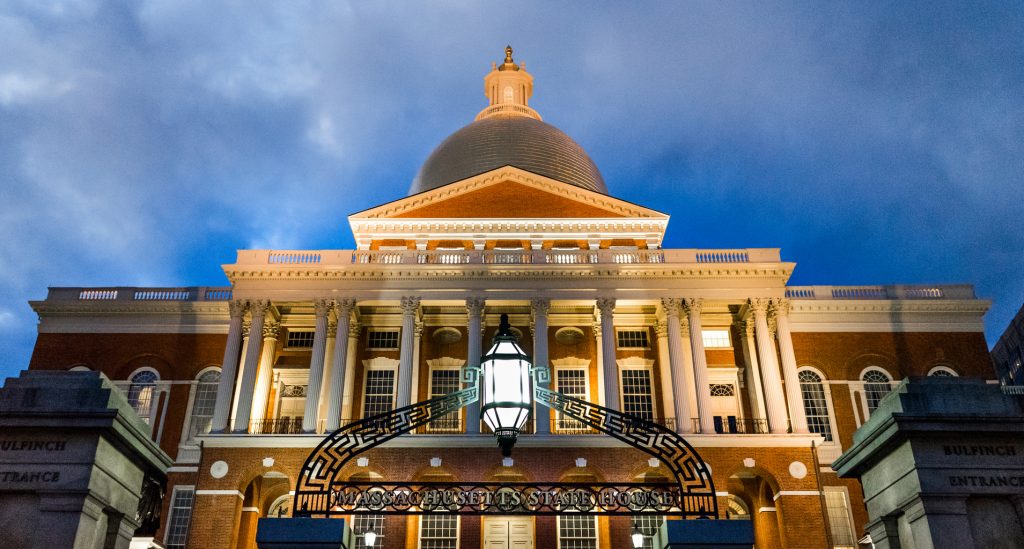 BOSTON – House Minority Leader Bradley H. Jones, Jr. (R-North Reading), State Representative Richard Haggerty (D-Woburn) and State Senator Jason Lewis (D-Winchester) joined with the Baker-Polito Administration today to announce the Town of Reading has been awarded a $1,250 recycling grant under the state's Sustainable Materials Recovery Program (SMRP).
The grants awarded by the Massachusetts Department of Environmental Protection (MassDEP) support local recycling and composting initiatives and municipal enforcement activities that increase household hazardous waste diversion and reduce disposal. A total of $3.2 million in funding is being distributed to 269 municipalities and regional solid waste districts. Some communities receive grants under SMRP's Recycling Dividends Program (RDP), and others, like Reading, being awarded Small-Scale Initiatives Grants.
"Promoting recycling and reducing the amount of waste that ends up in landfills is critical to protecting the environment, not only today but also for future generations," said Representative Jones. "The Sustainable Materials Recovery Program provides an important funding source to help communities expand their recycling and composting efforts, and I am thrilled to see that Reading will share in the latest round of funding awards."
"Making sure our local communities have the tools they need to advance recycling initiatives is so important," said Representative Haggerty. "This grant will help our town invest in sustainable practices that will improve both the environment and our community. One small effort at a time can make a big difference as we advocate for local recycling programs."
"For decades, so many members of our community have committed to the principle of 'Reduce, Reuse, Recycle' and made important efforts towards expanding recycling and composting programs," said Senator Lewis. "As a co-founder and co-chair of the Massachusetts Legislature's Zero Waste Caucus, I applaud and welcome this grant for Reading and look forward to future partnerships between state and local leaders to increase our recycling efforts."
Small-Scale Initiatives Grants are population-based grants ranging from $500 to $2,000 each. According to MassDEP, these grants are designed to "help communities purchase modest, but critical recycling materials and outreach tools needed to sustain their existing recycling program or to facilitate new, low-cost initiatives."
Since 2010, MassDEP has awarded more than $41.6 million in SMRP and Recycling Dividends Program funding.