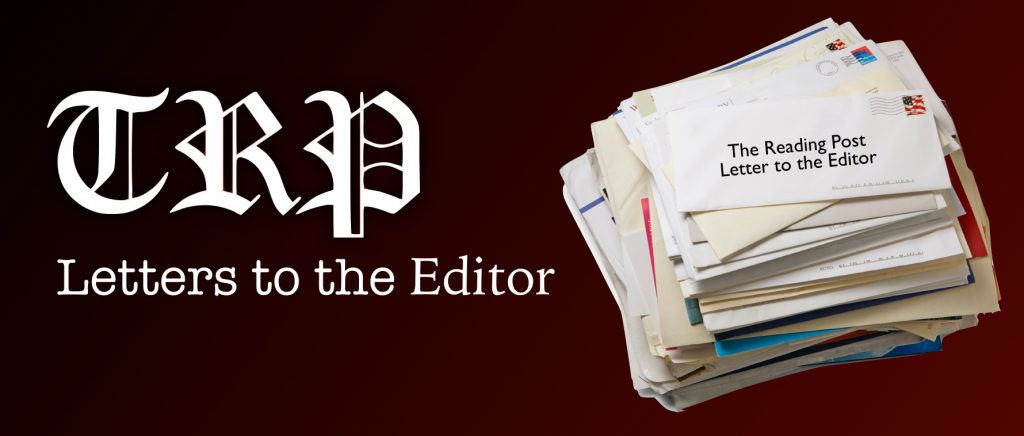 The Reading Post accepts Letters to the Editor. All letters must be signed. The Reading Post reserves the right to edit or not publish any letters received. Letters do not represent the views or opinions of the Post. editor@thereadingpost.com
---
Dear Editor:
I would like to address misinformation presented at the candidate forum last week for the Board of Library Trustees (the forum can be seen on RCTV's YouTube channel. In his opening statement, Brian Curry said, "At the library, they do not do CORI checks for non-library staff for volunteers." This statement is false: the library does require CORI checks of certain volunteers. I know this, because when I helped with the "Girls Who Code" program several years ago, I was required to submit a CORI form to the town.
In his opening statement, Michael Terry said, "Anyone presenting at the library should be CORI checked." Later in the forum, Monette Verrier provided a partial rebuttal, noting that CORI checks are for "when a child is left unsupervised," which is not the case for children's programming at the library, where "a parent and caregiver is required to stay with a child." As PTO Treasurer at Birch Meadow for five years, I can report that we did not ask for CORI checks for presenters for the all-school programs that students attended under the supervision of their teachers. Ms. Verrier also noted that Reading Food Pantry volunteers, who come to the schools to thank them for their participation in food drives, are not required to have CORI checks. The library's policy is similar.
Mr. Curry's website says, "There might be perfectly good reasons" for the CORI policy, but it seems he did not ask the current Board or library staff to explain. I think such inquiries would be the kind of minimal due diligence that one should perform as a candidate for the Board. Mr. Curry and Mr. Terry seem to insinuate that the library staff and the current Board of Library Trustees are not keeping our children safe. I have full confidence in the staff and Board and feel that Mr. Curry's and Mr. Terry's stances are simply uninformed. I hope Reading residents will join me in supporting their opponents, Monette Verrier and Christian Popp.
Geoffrey Coram
Ridge Road