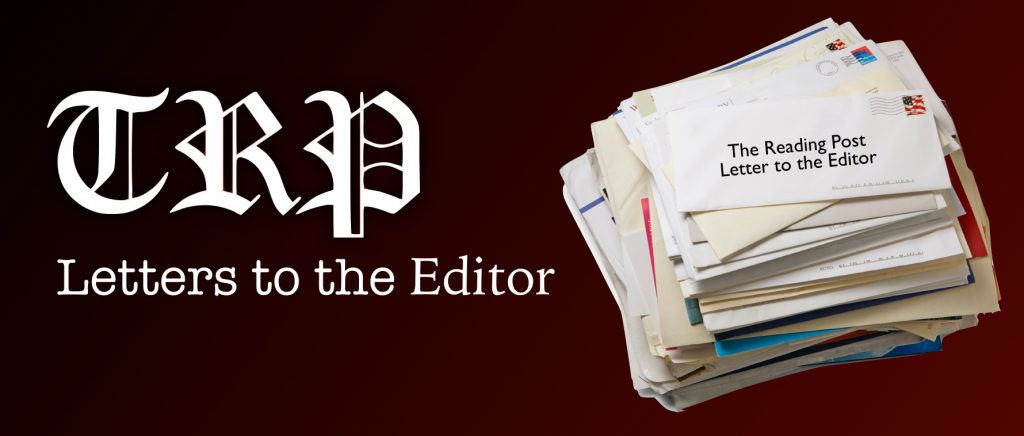 The Reading Post accepts Letters to the Editor. All letters must be signed. The Reading Post reserves the right to edit or not publish any letters received. Letters do not represent the views or opinions of the Post. editor@thereadingpost.com
---
To Whom It May Concern:
I am writing to endorse Carla Nazzaro in her quest to become a member of the Reading School Committee.  I have been a lifelong resident of the Town of Reading, and I am currently the mother of two Sophomores at Reading Memorial High School.  In addition to having a vested interest in the education of my own two children, I am also an Elementary Teacher in a neighboring community. These two roles (as a teacher and as a parent) provide me with a strong background knowledge as to what essential qualities a person MUST possess as an effective member of the School Committee. In my twenty-two years of teaching, I have seen the educational system change and shift in various ways. We need a candidate who recognizes these past and present trends, and one who can apply what he/she knows for the betterment of our children.
Prior to the Nazzaro family relocating to the Reading community many years ago, I had the pleasure of welcoming Carla's eldest child to my classroom as a student in another Greater Boston community. When it came to the parent-teacher partnership, Carla was always engaged and interested in her child's education, as well as that of the overall school population. She continually made me feel respected and appreciated for my dedication to the education of children. Now that I have grown to know Carla as a fellow resident in town, I see just how much she has contributed to our community, too. I have thoroughly enjoyed our lengthy and in depth conversations about what is needed in order to create the best possible educational opportunities for ALL children.
When I think of Carla's personal qualities that could benefit the Reading Public Schools as a member of the School Committee, the list is extensive. Carla is a smart, personable, and caring individual. She is not afraid to speak up about what she believes in, but does so in such a way that is tactful allowing people to truly think and create their own opinions. Carla is also financially savvy and conservative. I believe that she will create endless possibilities for our children without breaking the bank for ALL of the individual taxpayers of the Town of Reading. In addition, Carla will continually strive to take the politics out of the educational system. She will ensure that our children receive a "top notch" education from "top notch" administrators, as well as the teaching professionals who are at the forefront of our children's education every day.
I kindly ask that you please join me in supporting Carla Nazarro's candidacy for School Committee. I am confident that she will be an impactful leader in our community for years to come.
Sincerely,
Suzanne Miller-Sullivan