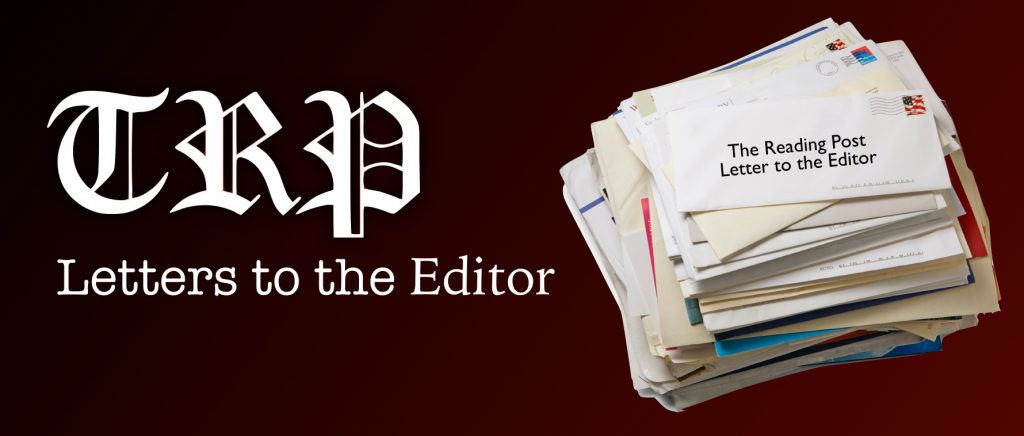 The Reading Post accepts Letters to the Editor. All letters must be signed. The Reading Post reserves the right to edit or not publish any letters received. Letters do not represent the views or opinions of the Post. editor@thereadingpost.com
---
Dear Reading Community,
It is my honor to share my endorsement of Megan Fidler-Carey for one of the three-year seats on the Reading School Committee.
When I first met Megan 12 years ago, it was as one of the most influential and important roles a person can have – that of a parent. Our daughters became the best of friends at a very young age, and following suit, Megan and I grew close as we helped each other navigate the challenges of raising children.
Which leads me to the top reason Megan has my vote. Not only is she an involved parent with her own child, she chosen a career path in education with one goal in mind – to make a positive difference in the lives of other children as well.
Armed with her Master's Degree in Education from UMass Boston, Megan currently works as the Head of Before and After School programs in Medford. A proud resident of Reading, she is also a Town Meeting Member and a Town Cultural Commission Associate, as well as being on several boards, including the Reading Education Foundation, Reading Embraces Diversity committee, and the New England Alliance for Concurrent Enrollment Programs.
We all know boards and degrees mean nothing if you don't have the passion behind them. And that is exactly what Megan has – passion. Her platform says it all – "Collaboration is a driver for positive change." She has a skill set that paves the way to solving problems in a collaborative nature, discovering creative resources, and building a community. Megan is eager to build bridges between cultures, celebrates diversity, and is passionate about contributing to the positive academic achievement and empowerment of public school students.
Please join me in voting for Megan Fidler-Carey on March 3. With Megan on our side, we can make a difference for our town and our children's futures.
Respectfully yours,
Cheryl Fenton
Reading resident and parent