England Favorites
New
Saturday, November 2, 2019, at 8 pm
The Linden Tree Coffeehouse will feature two amazing Massachusetts based acts on Saturday, November 2 for the third show of the 35th season. The concert will present the expressive Jim Trick and duo Mark Mandeville & Raianne Richards in their own sets.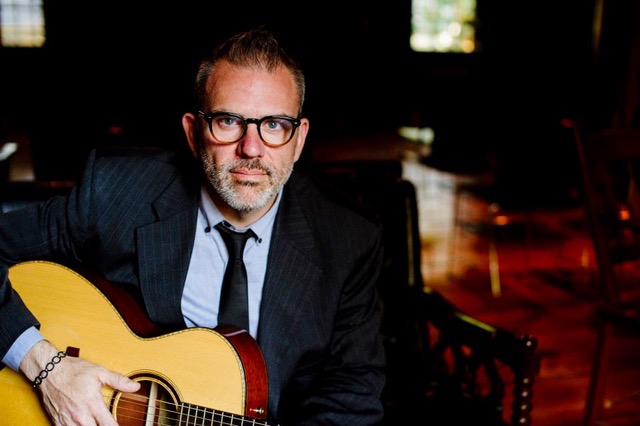 Jim Trick is one of New England's top songwriter. Jim has a real gift of bringing a room together when he performs. His positive energy and captivating music engages the audience!. His music carries a universal flow of emotions and experience that we can all identify with. He delivers a blend of alternative folk, thoughtful pop, and spoken word, and takes his acoustic guitar down a path of percussive, intricate, and ethereal ranges, creating well thought out melodic support for carefully crafted lyrics. With the release of his latest album "Further From The Tree" on Ring Street Records, singer/ songwriter Jim Trick has once again shown why he is one of the most important voices in independent music today. Some describe his songs is like getting a hug from an old friend. As a touring member of Banding People Together, Jim also travels all over the United States using music and behavioral science to help companies create collaborative strategies and improve leadership.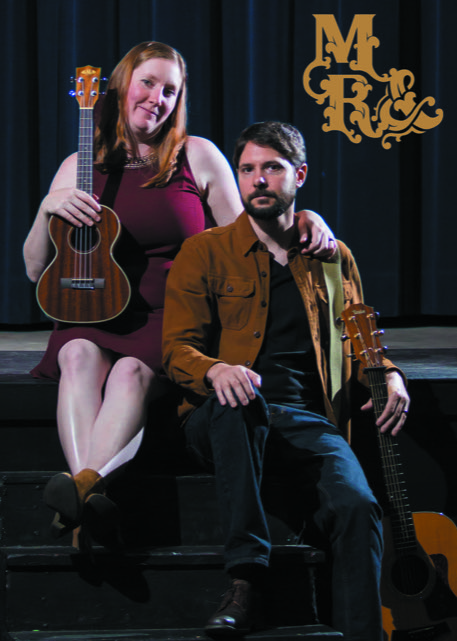 Last January, the duo Mark Mandeville & Raianne Richards were named winners in Linden Tree's Winter Potpourri. They are clearly inheritors of a timeless legacy, creating music that is both original and evocative of a rich tradition. Blending distinctive voices and a wide range of accompaniment (guitar, harmonica, ukulele, clarinet, pennywhistle, electric bass), their songs have been well-received by audiences around the eastern United States and Canada since 2010. Each summer for the past decade they have organized the "Massachusetts Walking Tour" where they hike the state roads & trails of more than 100 miles in less than two weeks, in support of the arts in local communities along the way. Each evening they stop over in yet another Massachusetts town, putting on a free concert there, along with local performers and fellow artists who accompany them on their journey. Transcending the genre of folk Americana, their music echoes inspiration from traditional folk duos and singer/songwriters like Ian & Sylvia, Kate Wolf, and Neil Young – combining beautiful harmonies and a lyrical intensity, while establishing a unique sound of their own.
The Linden Tree Coffeehouse is located in the social hall of the Unitarian-Universalists Church of Wakefield, 326 Main St. Wakefield.MA 01880
The show begins at 8 pm, doors open at 7:30. Homemade baked goods and beverages are available. Tickets are $20 (those under 18 $10)
Information and Reservations: 781 246-2836. LindenTreeCoffeehouse.org