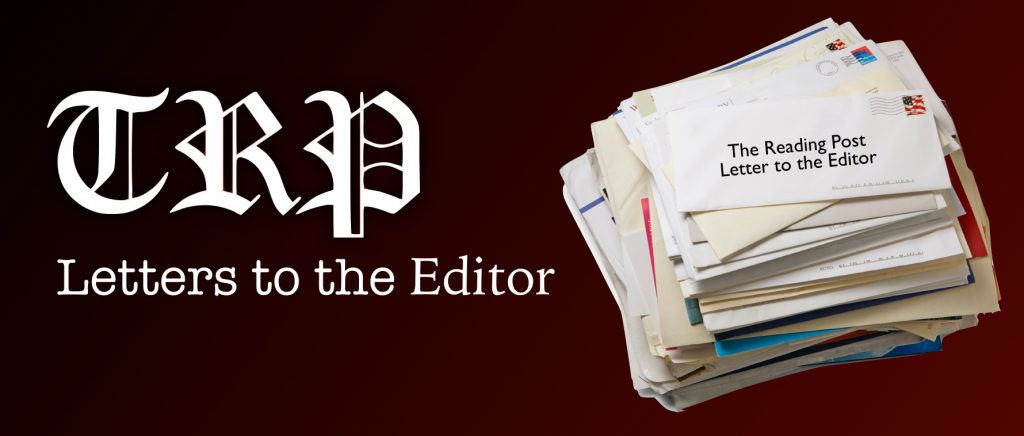 The Reading Post accepts Letters to the Editor. All letters must be signed. The Reading Post reserves the right to edit or not publish any letters received. Letters do not represent the views or opinions of the Post. editor@thereadingpost.com
---
Dear Editor;
I am writing to the Post in support of the candidacy of John Parks for School Committee.
John has worked for the youth of Reading in many capacities; as a soccer coach, a PTO member, a drama club parent and is currently serving as a Recreation Committee member.
John helped shepherd his three children through the Reading Public Schools – the youngest is now a student at RMHS – and has experience working with teachers on all three levels of public education providing a team approach to quality learning. He understands the importance of parental involvement.
John's experience as a business person brings an extra dimension to his candidacy as he is familiar with and understands the budgeting process, working with varied groups of people and giving him the ability to bring people together for the good of our students.
I had the honor and pleasure of working in the Reading Public Schools for twenty-one years, and I believe John Parks would be a wonderful addition to the School Committee. As a former teacher, I believe John Parks is just the kind of School Committee member I would like to see elected. One who can benefit the Reading Public Schools and the students of Reading.
Please join me in voting for John Parks on April second.
Sincerely,
Al Mosier