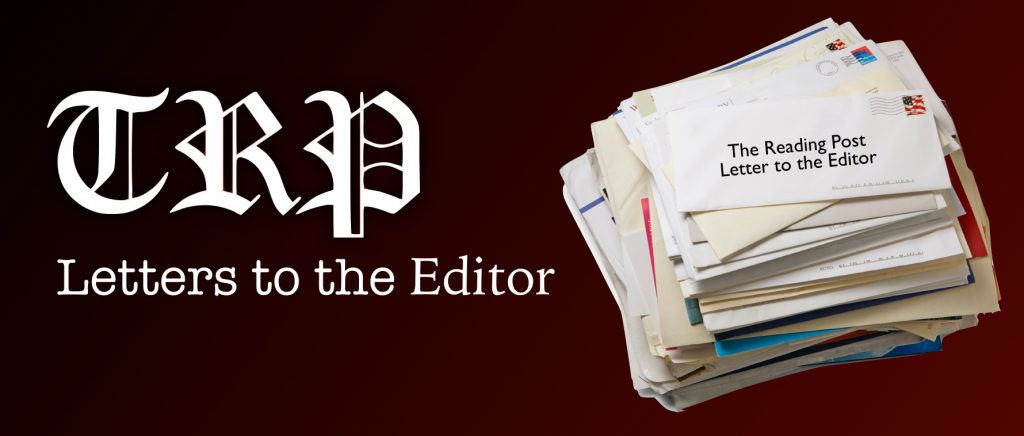 The Reading Post accepts Letters to the Editor. All letters must be signed. The Reading Post reserves the right to edit or not publish any letters received. Letters do not represent the views or opinions of the Post. editor@thereadingpost.com
---
I'm writing to express my strong support for Select Board candidate, Anne Landry.  Anne is a good friend, a fellow mom, and a public servant at her core. She's deeply committed to serving the Reading community and making it a wonderful place to live. 
I believe Anne embodies the qualities that make town government a unique and valuable part of our democratic system:  Integrity, Flexibility, and Accessibility.
INTEGRITY.  At the heart of Anne's leadership style is a genuine kindness and interest in the well-being of others.  She doesn't sit on the sidelines and complain. She jumps in and takes action on issues that she believes in.  As an active member of Reading Embraces Diversity (RED), she has sought ways to bring our community together during challenging situations.  She organized the Rally Against Hate event and brought together the Select Board, School Committee, faith leaders, and community members to denounce vandalism found in our schools.  She truly has a passion for public service and seeking the good in others. 
FLEXIBILITY.  The Select Board has an important role of representing the diverse needs of our community.  Anne is a problem solver who is open to exploring creative solutions.  As an appointed member of Reading's Finance Committee for 4 years, she's skilled at balancing budget needs and priorities.  In her professional role as legal counsel to MA State Senator Brownsberger, Anne has proven her ability to negotiate bi-partisan legislation at the state level.  I believe her systematic approach to breaking down problems and researching alternatives will be a very valuable skill on our board.
ACCESSIBILITY.  As our elected leaders, the Select Board should listen to the voices and opinions from across the community.  Over the past year, Anne has knocked on thousands of doors and has heard firsthand what is important to her fellow neighbors.  I believe her openness to connect directly with her community gives her a more accurate pulse on the town and ability to represent numerous interests.
For all these reasons, I urge my fellow neighbors to vote for Anne Landry on Tuesday, April 2nd.
Meredith Yoder
Curtis Street