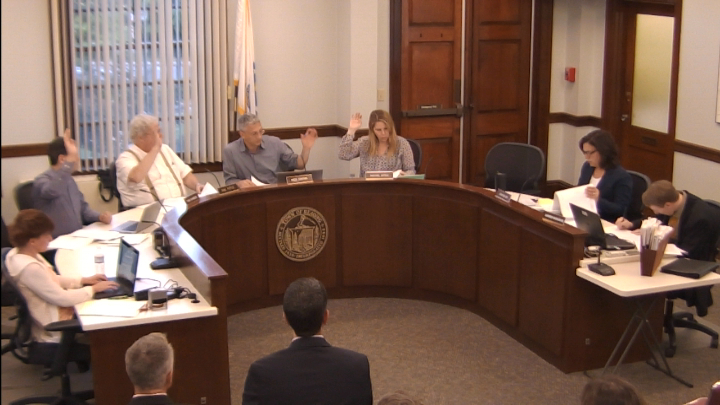 The Community Planning and Development Commission (CPDC) voted 4-0 at its June 11 meeting to approve the site plan review for renovations at Austin Preparatory School. There have already been a series of interior renovations to the dining hall at the school, which will now culminate in an outdoor patio space for students and staff to enjoy. While CPDC Chair Nick Safina complimented the plan as a "good use for the space," he also questioned if a stone seating wall in the plan should be better reinforced to protect against potential automobile incursions. Attorney Brad Latham, representing Austin Prep. affirmed that the landscape architect would look into the suggestion.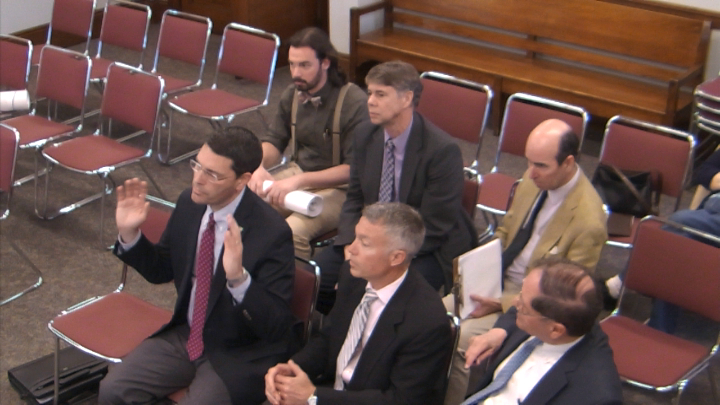 Austin Prep. headmaster James Hickey also shared a plan for curving the current driveway to change traffic circulation and prohibit traffic from approaching the front of the building. "It's a safety issue," Hickey suggested. "Many students cross the area to go to other activities." Commission member David Tuttle commented that he drove through the site recently and that "The school looks in excellent shape." Commission member Tony D'Arezzo expressed a concern about parking, as the plan would remove three spaces from the site. Latham responded that while the school is exempt from typical parking regulations, there is a plan to add parking as part of the next phase of work at the school.
In other business, the CPDC voted 4-0 to release lot 5A on Sunset Rock Lane so that it can be sold by the owner. The commission also spent time on its continuing discussion of new 40R guidelines for the downtown smart growth district. Recent additions that the town of Danvers has made to its guidelines were considered. Commission member Rachel Hitch asked about the timeline for finishing the work. The Danvers ideas will be added to a working document along with comments from the CPDC members and comments from the Historical Commission for review at the July 9 meeting of the CPDC. It is hoped that this can then be collated into a "clean" document for review at the August CPDC meeting.
CPDC adjourned at 9:05 pm.