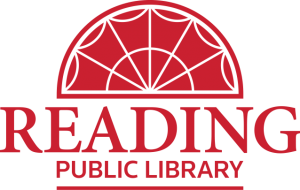 The following is a statement from Reading Public Library Board of Trustees Chair John Brzezenski and Library Director Amy Lannon regarding an incident where a swastika was found in the library yesterday:
"On Thursday, October 26, Reading Public Library personnel located a swastika drawn on furniture inside the building and immediately reported the incident to the Reading Police Department. Town leaders, including the Board of Library Trustees, Town Manager Robert W. LeLacheur, Jr and Police Chief Mark Segalla view this as part of an ongoing and concerning problem in our community.
"The Reading Public Library condemns this act of vandalism and hate speech, and is dedicated to strengthening the community by encouraging civic engagement, protecting intellectual freedoms and preserving the town's history.
"We are committed to free, equal and diverse opportunities for all to learn and create. However, the Library also has a firm 'Patron Rights and Responsibilities' policy, which states that all patrons can expect to use our space and services without discrimination, harassment or threat of harm. The Board of Trustees views the graffiti as a direct violation of this policy.
"While this is an upsetting and unacceptable incident, the Reading Public Library will take this opportunity to teach and build empathy within the community through our daily interactions with patrons and thoughtful programming.
"The Board would like to thank the Reading Police Department, Reading Public Schools and Town leaders for their assistance and support with this issue. We welcome suggestions, conversations and inspiration as we work together to ensure Reading is a town that respects all people."