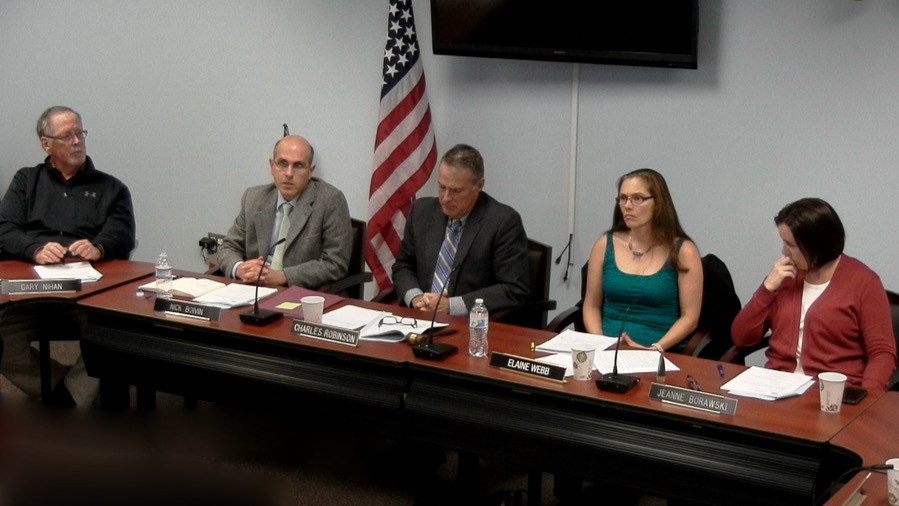 The school committee received an update about the School Department's response to the Office for Civil Rights (OCR) violations reported in September. The violations occurred in the Bridge Program at the Joshua Eaton Elementary School. The Bridge Program works with students who have language-based learning disabilities.
Carolyn Wilson, director of student services, reported that her office has been reaching out to parents and special education teachers in the district with surveys to determine where any deficiencies may lie. She has also been in conversations seeking a district-wide program assessment from Tufts University. The data received from these projects will be brought back to the Special Education Parent Advisory Council for action. Wilson also reported that the school department has received notice of two other disability-based OCR allegations which the administration is now investigating. For privacy purposes, no other information about these allegations was given.
Gail Dowd, director of finance, gave the committee a final report of the Fiscal Year 2017 budget. The school department had a $451,000 surplus in 2017 which represented one percent of the total FY 2017 budget. This surplus came about because of savings of $190,000 in salaries which included an administrative position that was not filled. There was also a savings of $169,000 by paying some out-of-district special education tuition in advance. Typically the school department has between a 0.5% and 1% surplus, which is returned to the town's free cash reserves. The entirety of the FY 2017 surplus has been returned to the free cash reserves.
The committee heard a lengthy presentation on the use of data in determining curriculum steps for improvement. Assistant Superintendent Craig Martin emphasized that there is a difference between data-driven decision making, where all choices are made based on statistics alone and how the Reading Public Schools operate, which Martin described as "data-informed" education. This is where data are used, but the human element is not lost when choices are made. "Don't let data overrule your basic human instinct." Martin explained.
The school committee also discussed the school district calendar regarding Friday, November 10 as a day off to recognize Veterans Day. When the calendar was adopted last November, the committee followed state guidelines about Veterans Day which stated that if November 11 falls on a Saturday, then it should be celebrated on Saturday. If November 11 falls on a Sunday, then it should be celebrated on a Monday. Committee member Gary Nihan expressed concern that by not having the Friday off, a message of lack of support for veterans was being sent. Most school districts in the Commonwealth do not have school on November 10. Committee member Jeanne Borawski expressed concern that parents and staff had been planning to have school on that day for almost a year. To make a change now would create child care and other issues for families. Borawski also made the point that she did not want to set a precedent that the calendar was subject to change once it was set. The committee voted against the proposed changes 1-4.