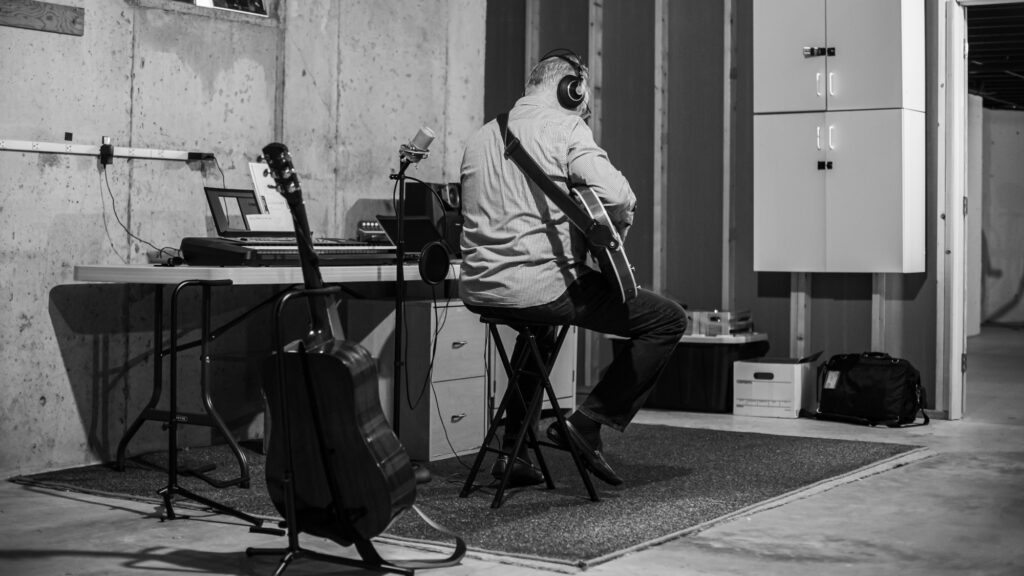 "It's Hardly Ever Just Black and White" by Les Vincent, better known as longtime Reading-resident Tom Richissin, was released back in May – and was largely made in his basement with final vocals, drums, bass, and some guitar added in Cleveland.
Richissin has recently retired from a career in data storage sales and management, a career which, admittedly, was not particularly a passion of his. "When I was growing up as a boy in suburban Cleveland, Ohio there was never a day that I said 'geez I hope I get to sell data storage equipment someday.'"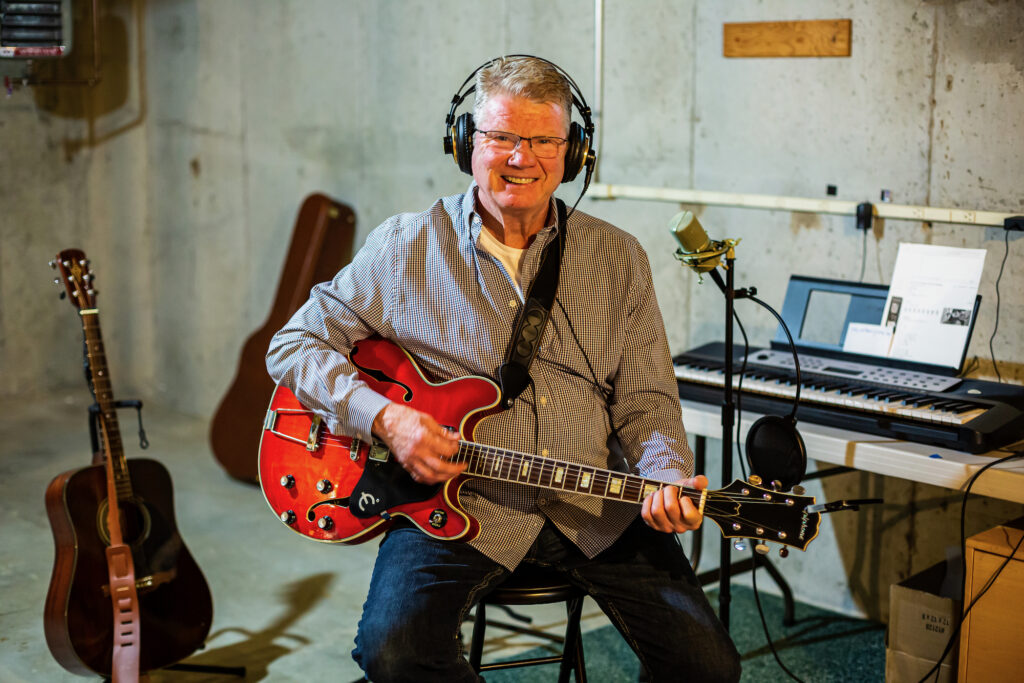 The art-education major from Miami University participated in a band during his college years, where he adopted the name Les Vincent. The name has two inspirations: Les Paul, the inventor of the solid-body electric guitar, and Gene Vincent, the writer of the first song to be sung by both John Lennon and Paul McCartney.
His college band mostly did covers of songs from the 1950s and 60s, but ventured into songs that the band-members wrote themselves. Richissin "got the itch again" after singing background vocals on a friend's record.
Richissin wrote five of the songs on his current album. When it came to producing the album itself, he did some of the parts, including guitar, vocals, keyboard work on his own before collaborating with friends – Jim Butterfield and Paul Nickels – to make his songs what they are. He received lots of input and advice from other artists that continue to work with Richissin, including his own wife, Liz, and daughter, Jessie, who co-wrote one of the songs and performed background vocals, respectively.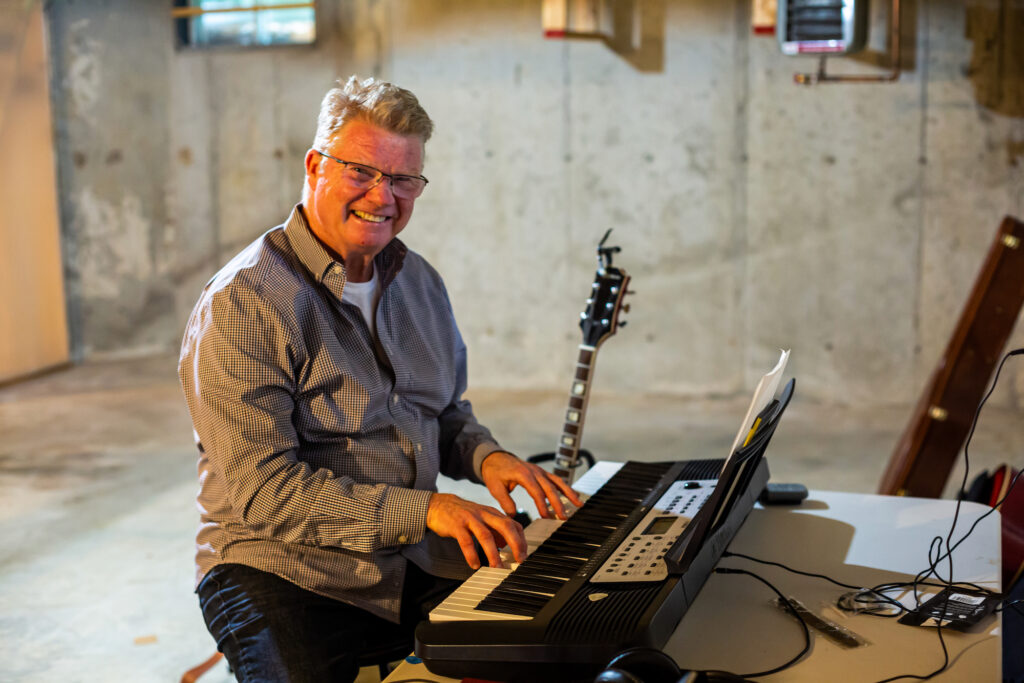 "It's Hardly Ever Just Black and White" became a passion-project for Richissin as he learned how to use new recording programs as well as the keyboard, practiced writing music, and reignited his love for creating music. "I just want people to hear it, but mostly I wanted to hear it," said Richissin. "Overall, I was really really happy with what we did."
"If there was ten people who listened to it, I'd be happy … There's a lot there for everybody, and I think people will be pleasantly surprised by a home-made record."
Richissin expects to continue his work as Les Vincent, with some future projects in mind. "It's Hardly Ever Just Black and White" can be found on Spotify, YouTube, Pandora, Amazon Music, BandCamp, and other major streaming services.
The story of Les Vincent is a story of rediscovery and exploration of a long-time passion, one that Richissin implores others to participate in.
"I retired three years ago and have missed work for like zero seconds because I've been doing things that I like to do," said Richissin. "I hope people in similar situations do similar things – follow what it is they love to do and learn how to do it."