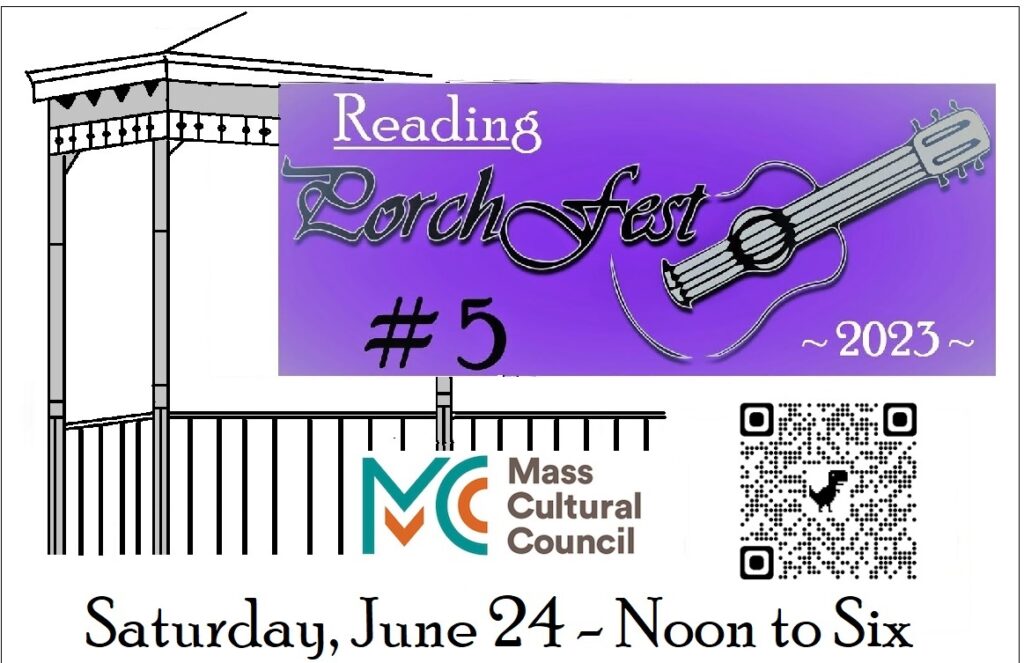 Reading, MA — With just under three weeks to go, Reading PorchFest is pleased to announce its largest line-up of musical talent ever. With 56 separate musical acts scheduled at 29 locations all over town it should make for a very festive day.
Genres cover a wide range – Classic Rock, Pop, Jazz, Hip Hop, Country, Folk, Americana, and more – so there should be something for everyone's taste. There are returning old favorites as well as a huge cast of first-timers to the event. Check out the two full pages of scheduled acts at ReadingPorchFest.com. Also, check out the gallery to hear music samples. Within a few days an interactive map will be uploaded, to help with planning your day.
The Reading PorchFest 2023 Facebook page has music snippets every couple of days, each featuring various bands and soloists on the schedule, Every Monday, watch for video announcements describing updates and new developments.
Reading PorchFest consists of music all over town on porches, front lawns, driveways, and wherever works for our hosts. It's all free as everyone from organizers to hosts to musicians volunteer their time and efforts.
The event takes place Saturday, June 24th from noon to 6 pm.