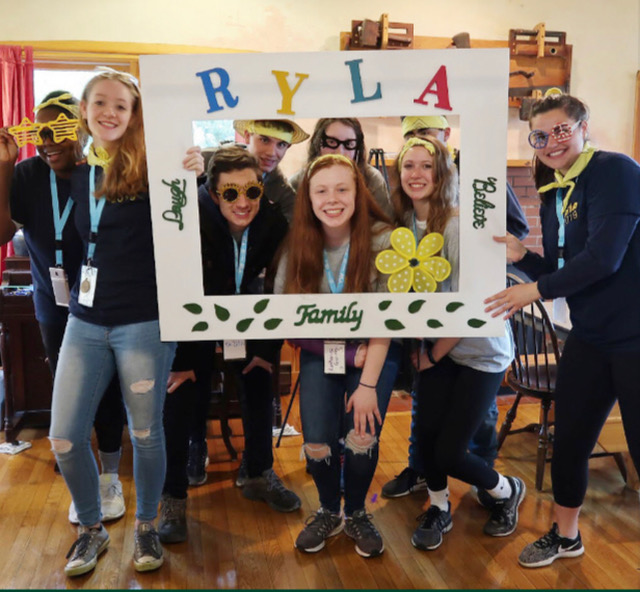 Reading, MA — Rotary District 7930 is actively searching for qualified high school sophomore, junior and senior candidates to attend this year's Rotary Youth Leadership Awards (RYLA) Conference, which will be held from May 12-14 at the Camp Rotary in Boxford, MA. The Annual RYLA Conference offers participants an opportunity to live, work and interact together in an atmosphere of cooperation and growth. The program is designed to challenge participants to utilize and improve their skills and accept the responsibilities of leadership. The entire cost of the program, aside from a $25 application fee provided by applicants, will be covered by the Rotary Club in your area.
Participants will be selected who have exhibited leadership abilities and who are currently in their sophomore, junior and senior years of high school. RYLA is now contacting high school Interact clubs, Rotary clubs, guidance counselors, youth organizations and other sources for nominations of conference participants.
Rotary Youth Leadership Awards (RYLA) is an intensive leadership experience organized by Rotary clubs and districts where students develop their skills as a leader while having fun and making connections.
Here's what students experience at RYLA…
Explore and practice new concepts of leadership and citizenship
Discover creative approaches for resolving family, social and professional conflicts
Experience the joy and the value of learning teamwork to get an advantage for the future
Challenge participants to exhibit "Service Above Self" in their communities and lives
Applications are now live and are available at bit.ly/2020RYLA as well as on our RYLA linktree found at: https://linktr.ee/ryla7930.