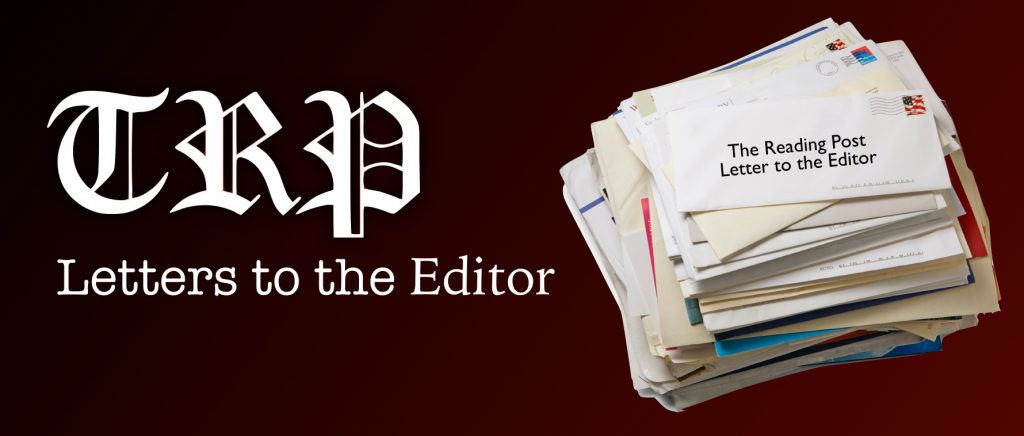 The Reading Post accepts Letters to the Editor. All letters must be signed. The Reading Post reserves the right to edit or not publish any letters received. Letters do not represent the views or opinions of the Post. editor@thereadingpost.com
---
Recently my husband and I attended a Recreation Committee Meeting with over a dozen of our neighbors. The reason? We had learned that Washington Park, which abutted our properties, was being considered as a place where the tennis courts would be converted to multi-use courts so that pickleball players would have more options for play time.
As our group was aware of a recent Falmouth court case where the town was forced to close down newly-built courts due to the noise level (the noise produced by pickleball was found to be over the level allowed by MADEP), we wanted to make sure that the case findings were communicated with the Recreation Committee. The community members in Falmouth spent thousands of dollars on lawyers and a professional noise study when the town did not do their due diligence prior to building their courts.
It was apparent at the meeting that several committee members were avid pickleball players, and I commend them for being able to look at the issue in a non-biased way. I was especially thankful for Select Board member Carlo Bacci coming forward during the meeting and stating that he heard our neighborhood loud and clear. For those of you who don't know, Carlo is a pickleball fanatic, so much so that he is now an approved coach for USA Pickleball. Carlo stated that he had learned a lot about the noise issue and pledged to vote no if asked to approve multi-use courts in any neighborhood as a Select Board member. (Please support the Reading Pickleball Association as they raise funds to build dedicated pickleball courts in town.)
It is imperative that local elected officials be able to distance themselves from their own personal wants and needs when presented with an issue that requires them to vote. With the rising inflation rate and cost-of-living increasing dramatically over the past few years, many individuals and families are finding it harder to make ends meet, especially our community members on fixed incomes. Our tax dollars need to be spent wisely, and we need people that know what hat they are wearing when they are voting as a Select Board member.
Carlo Bacci knows he was elected to represent the people of this town. He has made those decisions again and again, even when it didn't seem to agree with what he personally felt about an issue. Therefore, I whole-heartedly support Carlo as he runs for his second term on the Select Board. Please join me and vote for Carlo Bacci for Select Board. We need elected representatives who think of the town first, not their own personal or political agenda.
Lori Conway