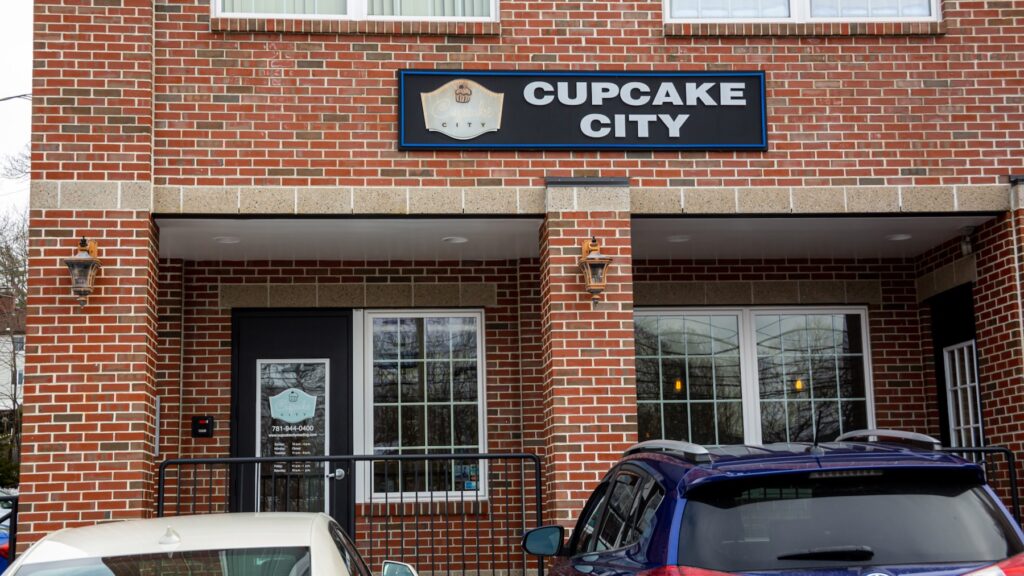 Reading, MA — Self-proclaimed chocoholic Karin DiNapoli opened Cupcake City on Main Street 12 years ago and looks forward to continuing doing what they do best: cupcakes. DiNapoli and Cupcake City have become a staple in the Town of Reading, turning a hobby into a thriving business.
DiNapoli, a Reading native, is a graduate of the Reading Public School system. She later came to raise her children in the town of Reading, whom she baked for regularly, similar to her mother. After her youngest was off to kindergarten, DiNapoli attended a pastry program at Cambridge School of Culinary Arts to kickstart her baking career.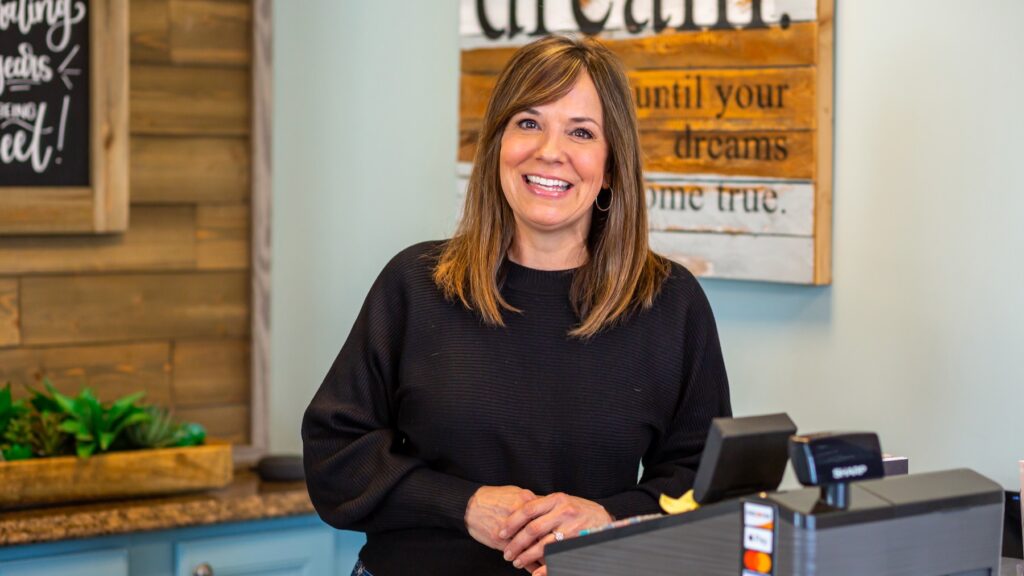 After attending culinary school, DiNapoli began a small at-home business to sell her product, and as she became busy, it was time to open a storefront. Cupcake City opened its doors 12 years ago.
"It's nice to still be in the community I grew up in and have the shop right here," said DiNapoli.
Despite being hard on many small businesses, the pandemic allowed for the evolution of Cupcake City because of the uptick in orders received during the lockdown periods. Cupcake City was allowed to remain open because it had no seating within the restaurant. DiNapoli and Cupcake City received many orders during the pandemic and, as a result, began to work especially hard to be more creative.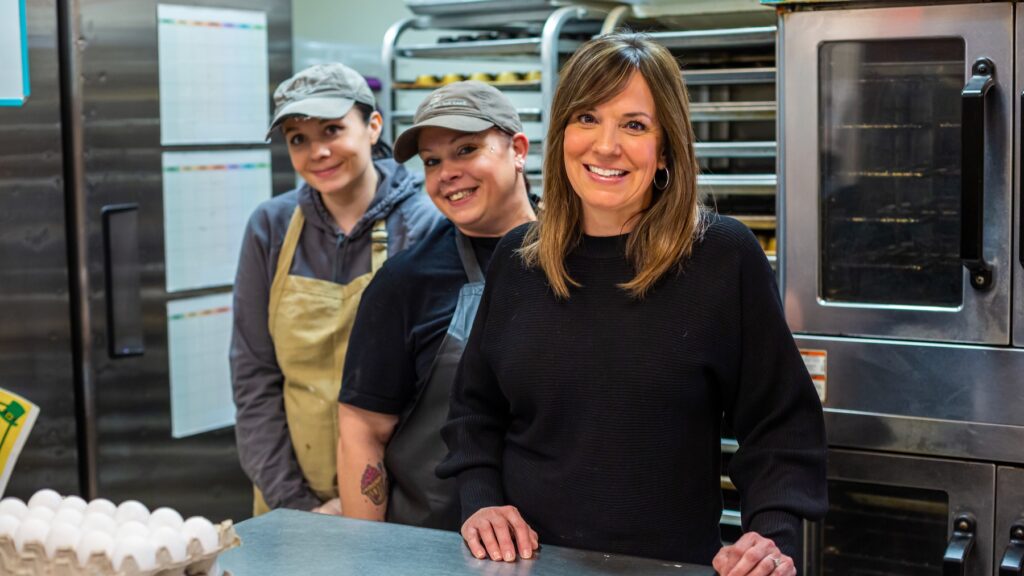 However, since the pandemic, there have been significant supply chain challenges that have impacted small businesses everywhere. DiNapoli and Cupcake City have tried to keep the prices consistent by absorbing these costs while maintaining good products.
"The one thing I won't ever skimp on is ingredients – it's not really my thing; it's not where I came from. If I'm going to splurge and eat something, it's not going to be out of a box, so we definitely haven't skimped in that department," said DiNapoli. "I'm a fanatic about freshness."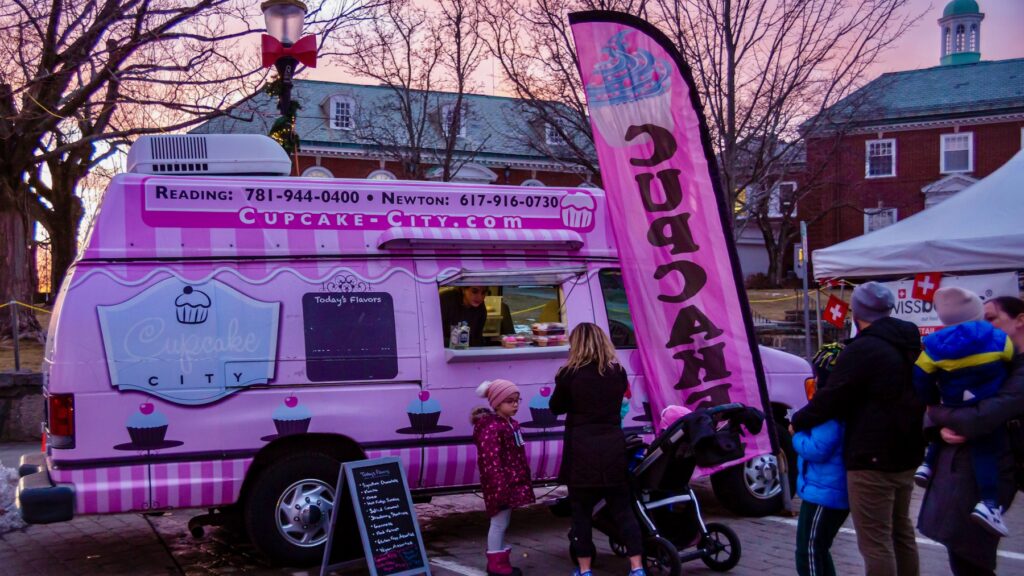 With four bakers in the kitchen and six staff working the front – including RMHS students – Cupcake City is consistently busy during the day with walk-ins and fulfilling corporate and personal orders.
The famous pink Cupcake City truck has been on the road for eight years bringing product to many festivals, private functions, and corporate events. The Cupcake City truck stays within an hour of the Reading location to ensure product freshness, an essential part of DiNapoli's philosophy.
There is a possibility that another Cupcake City truck hits the road within the next few years, but for now, DiNapoli is incredibly content with the current setup. Located at 137 Main Street, Cupcake City has access to a large parking lot right by the interstate highway.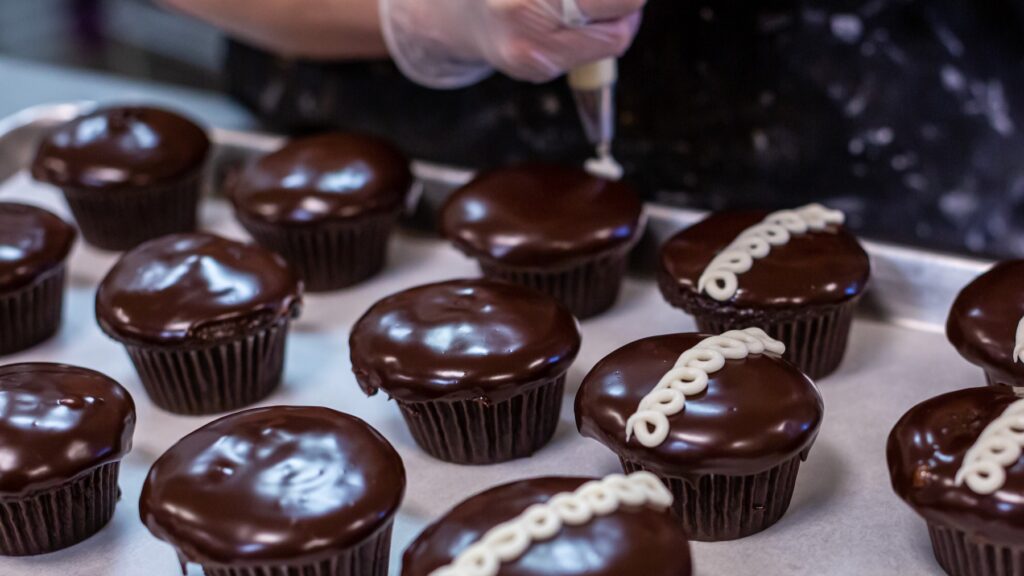 DiNapoli takes significant pride in what they do at Cupcake City and works hard to ensure its product is the best it can be.
"It's a labor of love, so I'm in it for the long haul," said DiNapoli. "A lot of times people are ordering from us for special occasions, and so I take it almost personally that I'm involved in all these people's family moments, and it's got to be something that's going to be something to impress your guests."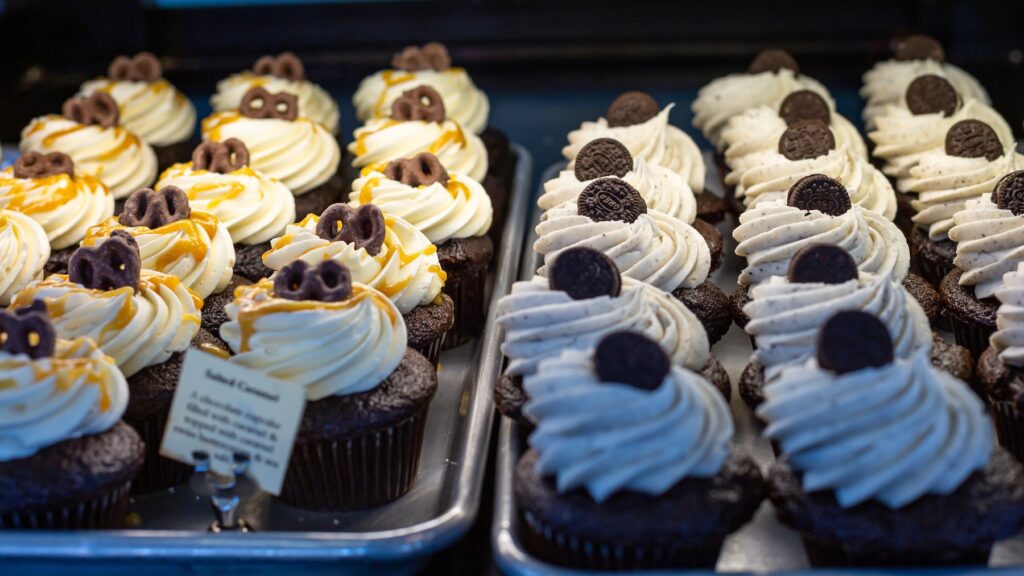 Cupcake City's best-seller, which doubles the sales of any other product, is its Hostess Cupcake. It resembles an old-fashioned Hostess cupcake without plastic wrapping and preservatives. It is a devil's food chocolate cupcake filled with homemade marshmallow cream, topped with a rich chocolate ganache instead of frosting.
"We sell more of those than anything, and we put a lot of work into making it perfect. We nailed it with that one, and it's just so good."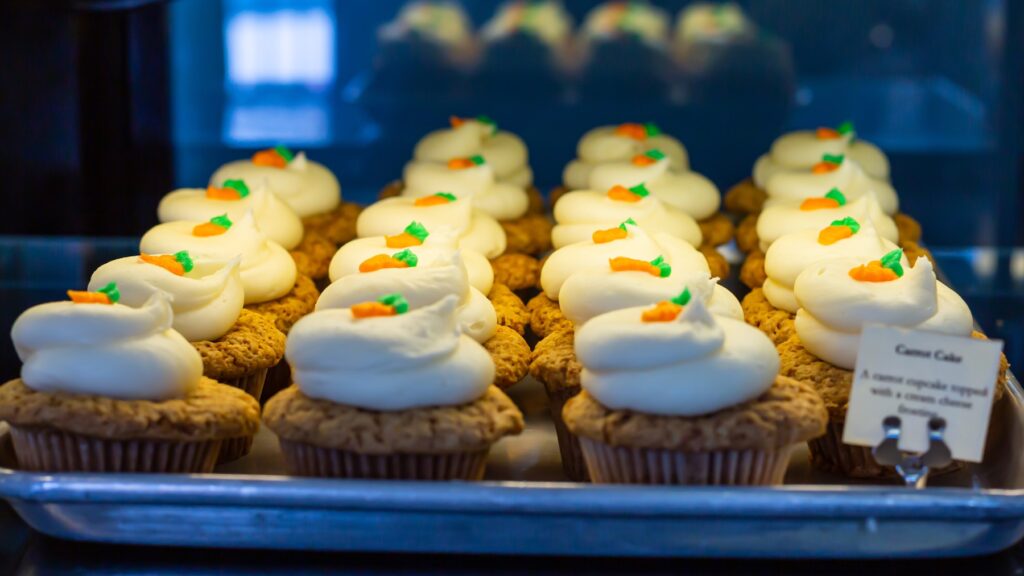 As for DiNapoli, her favorite cupcake is the Signature Chocolate.
"[It's] the one I'm always going to go to when I want to treat myself. It's a rich chocolate cupcake, but it has chocolate chips baked in and a chocolate buttercream frosting on top."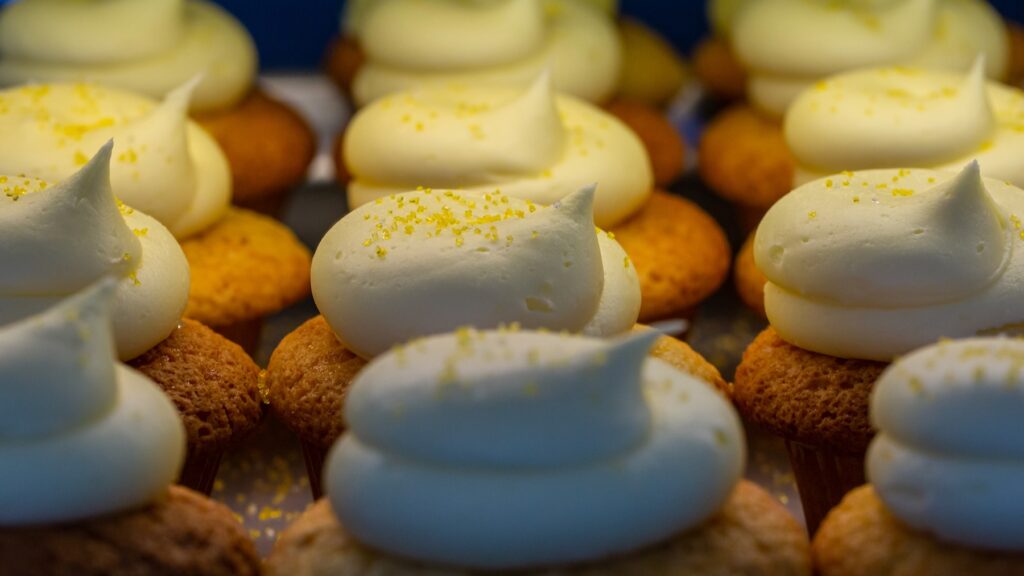 Clearly, the Cupcake City staff likes to experiment with new flavor combinations. One of the fan favorites resulting from this type of experimentation is the Lady Bug: a red velvet cupcake. However, baked into the batter are chocolate chips, giving it its lady-bug look, and topped with a chocolate cream cheese frosting, setting it apart from just any red velvet cupcake.
DiNapoli is looking forward to transferring to spring flavors pretty soon, and the spring menu will put some new flavors in the display case.