The Mass Brewers Guild Highlights New Breweries with a Roundtable Tasting Event Saturday, March 4 from Noon to 3 p.m.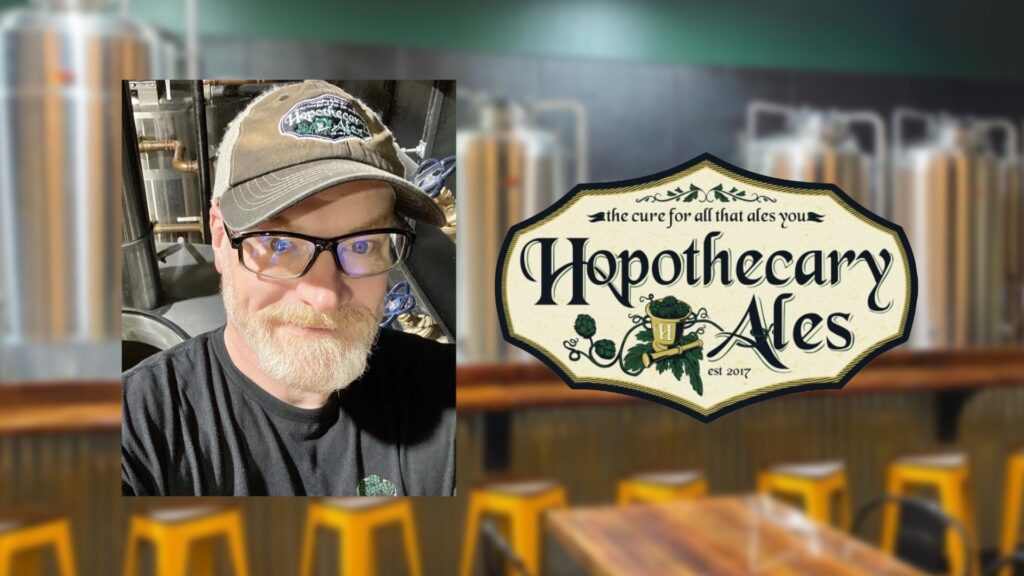 North Reading, MA — Local business owner Steven Garbardi and brewer Kevin McComiskey of Hopothecary Ales will help kick off Mass Beer Week as a part of a roundtable-style beer tasting event, "Meet the Brewers: Freshman Class 2023," set for Saturday, March 4 from noon to 3 p.m. at Lookout Farm in Natick.
The event brings together seven of the state's newly launched breweries for an intimate tasting event with unique access to brewers. The lineup includes: Break Rock Brewing Co., Dirigible Brewing Co., Hopothecary Ales & Kitchen, Hot Plate Brewing Co., Strong Side Brewing Co., The Girls Brewery, and Twisted Fate Brewing Co.
Hopothecary Ales founders Steven and Mike Gabardi were typical bickering brothers that united to form a strong bond over craft beer. After visiting countless breweries across the country, they were inspired to open a brewery of their own. The brothers partnered with fellow beer traveler, colleague, and future brewmaster Kevin McComiskey. The pilot brewery opened in January 2019 with the promise that if they could brew a beer they all loved within six months, they would give the commercial brewery a go. Fast forward to their first batch of Elixir IPA, a beer that all three team members were proud to dispense to others. They tapped their networks to build an ownership group that brought the brewery to life, and today, they operate a bustling brewery and restaurant.
Tickets are $50, and all proceeds will benefit the Mass Brewers Guild, the state's trade association that exists to protect and promote the interests of craft brewers across the Commonwealth. The fundraiser aims to foster learning and education of the brewing process and inspire deeper connections between brewers and craft beer lovers.
"This is a full circle moment for some of the breweries that are being featured this year – many who attended this event as a craft beer fan, picking the brains of the brewer across the table to learn what it takes to open their own operation. Now, they'll be the ones dispensing advice, sharing their start-up story and brewing history, " says Katie Stinchon, executive director of the Mass Brewers Guild. "This is the first-time that we've had this event live and in-person since 2020. It's one of our most anticipated beer-tasting events and we are so glad to bring it back."
How does the event work? Upon arrival, guests are broken up into groups of eight. Each group will then have twelve minutes with each brewer to enjoy up to three samples, ask questions, and hear the story behind the beer before rotating to the next brewer. Attendees will also receive a souvenir MBG tasting glass, a gourmet soft pretzel from Eastern Standard Provisions and additional refreshments throughout the afternoon.
Meet the Brewers: Freshman Class of 2023 will take place in the Lookout Farm Brewing Co. taproom located at 89 Pleasant Street South, Natick, Mass. Tickets are limited. For more information about the Mass Brewers Guild, or the state's breweries, visit massbrewersguild.org. To purchase tickets to Meet the Brewers: Freshman Class of 2023, visit https://events.beerfests.com/e/meet-the-brewers-freshman-class-2023/tickets