Demonstratation on March 8, 2023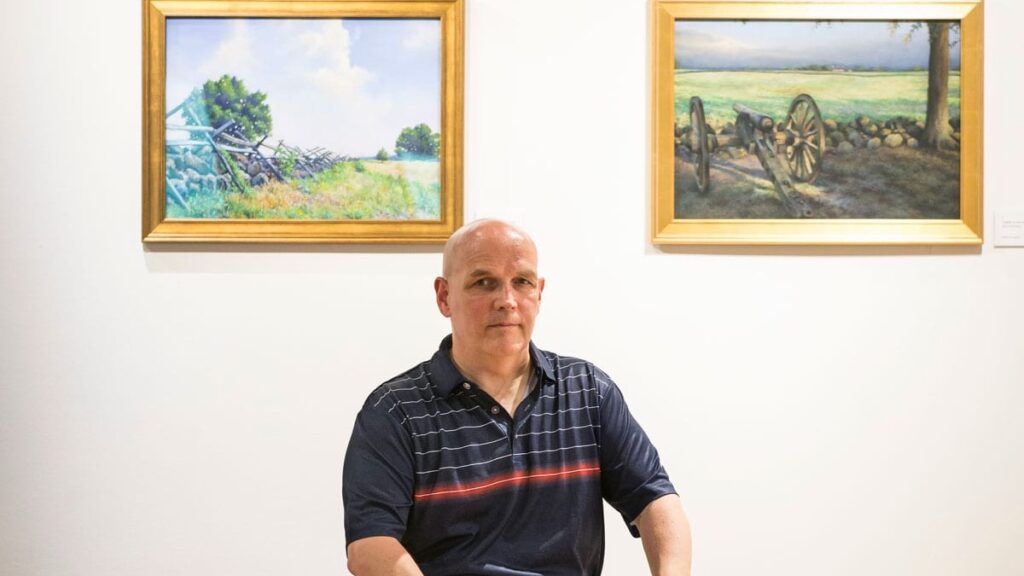 Reading, MA — Reading Art Association is pleased to have Jeff Fioravanti as their demonstrator for March. The demonstration will take place at the First Congregational Church, Reading, in Guild Hall at 7:30 P.M. The entrance to Guild Hall is the middle side door on Sanborn Street.
Jeff Fioravanti Is a pastel artist. Jeff describes his art as "self-learned" with encouragement from much of his family. He also has taken some classes from different artists like Phil Perkins and Carolyn Latanision.
Jeff says that "art pulls at me." When he creates a scene, he also wants to bring emotion and feeling that touches the viewer. He has won many honors and awards in juried events and judged exhibitions. Jeff is a member of several national pastel societies, including the Pastel Society of America.
Please join us on March 8 for an interesting and informative evening.
For more info go to readingart.org