Erik Kaloyanides, RMHS Class '98 & Athletic Hall of Fame '09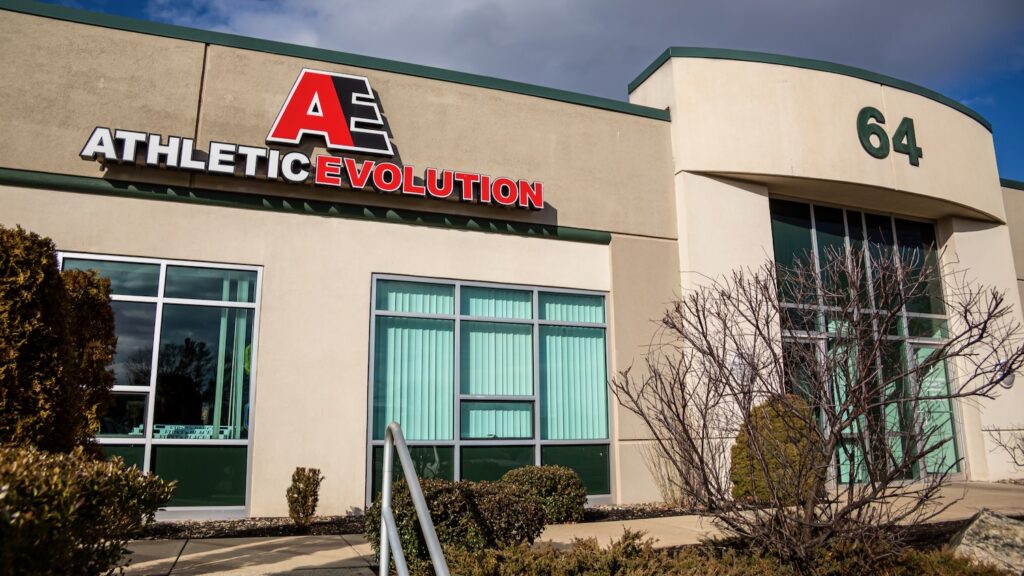 Reading, MA — 1998 RMHS Graduate and Reading Hall-of-Famer Erik Kaloyanides, the owner and operator of Athletic Evolution, is continuing to expand his business model from a new location in Wilmington, including physical therapy services and mental health support for athletes.
Before finishing his academic career as an offensive guard at Syracuse University, Kaloyanides embarked on a deep internal dive on what his career would look like. Physically, his body had enough of football, but mentally he was not ready to give up the sport.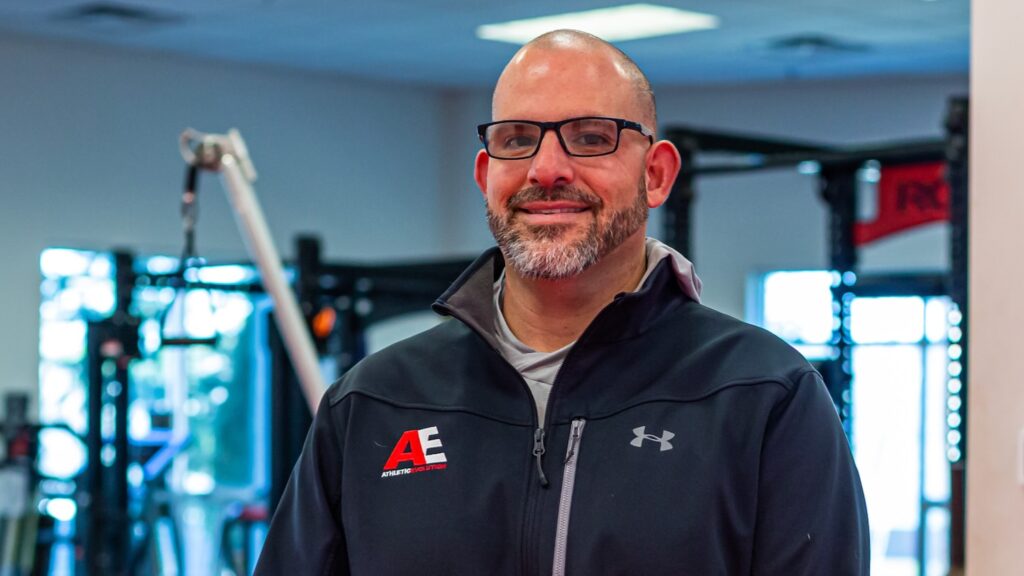 Kaloyanides graduated with degrees in Finance and Marketing and minored in Economics and Entrepreneurship, and inspired by his own entrepreneurial father, he decided to seek owning a business involved in sports and athletics.
"My wife thinks I was busy playing video games, and I was, but somehow I was able to pull this off."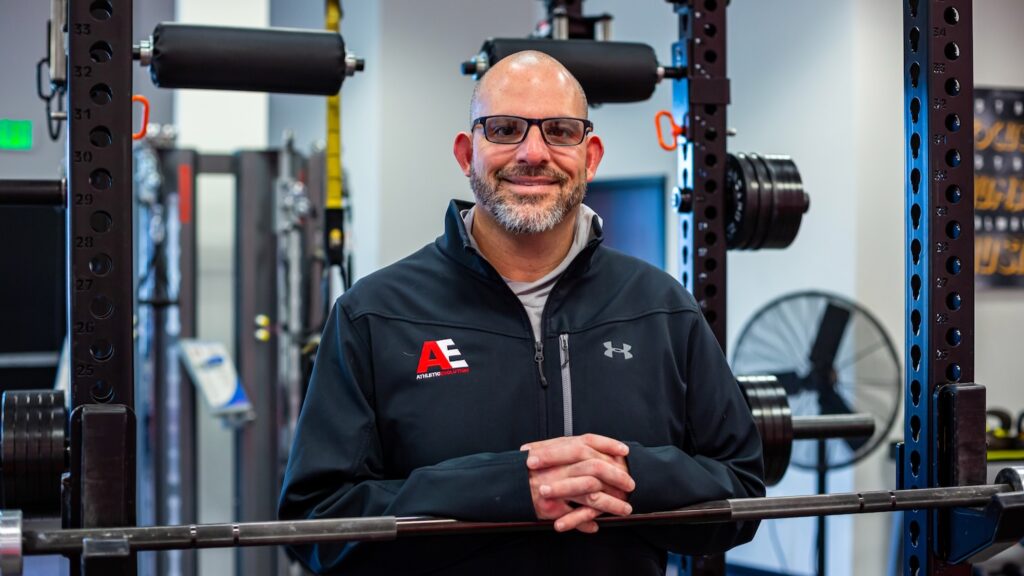 Kaloyanides was inspired to pursue strength and conditioning, for his Syracuse strength coach inspired Kaloyanides's development as a player and person. He put together a business plan, worked to get funding for an athletic performance business, and rented out a 15-thousand-square-foot facility in Woburn.
Since 2005, Kaloyanides has been the President of Athletic Evolution. In its original space, Athletic Evolution functioned as an old-school gym: a warehouse with no air conditioning that functioned as a place to cycle in and out as many athletes as it could throughout the day.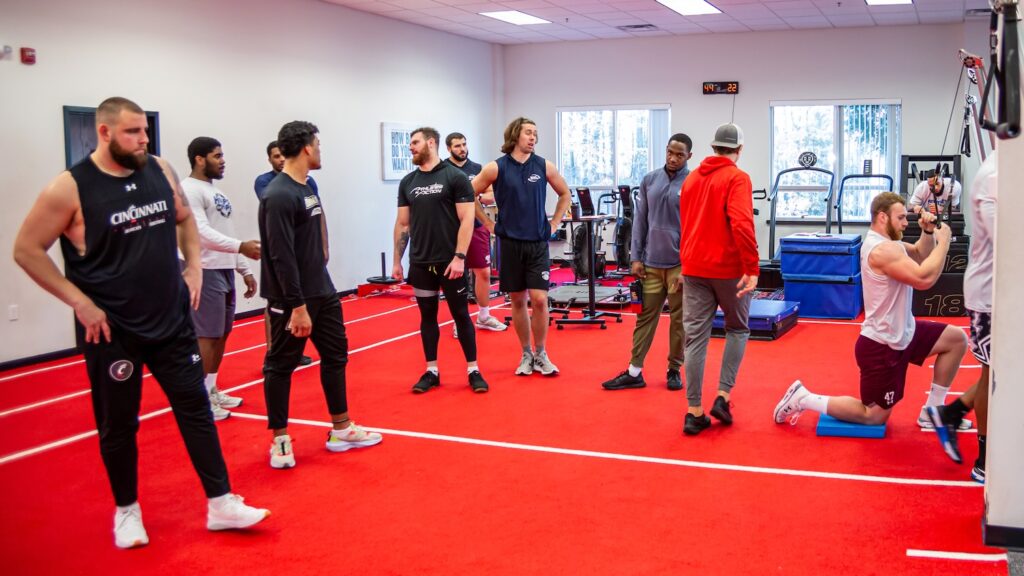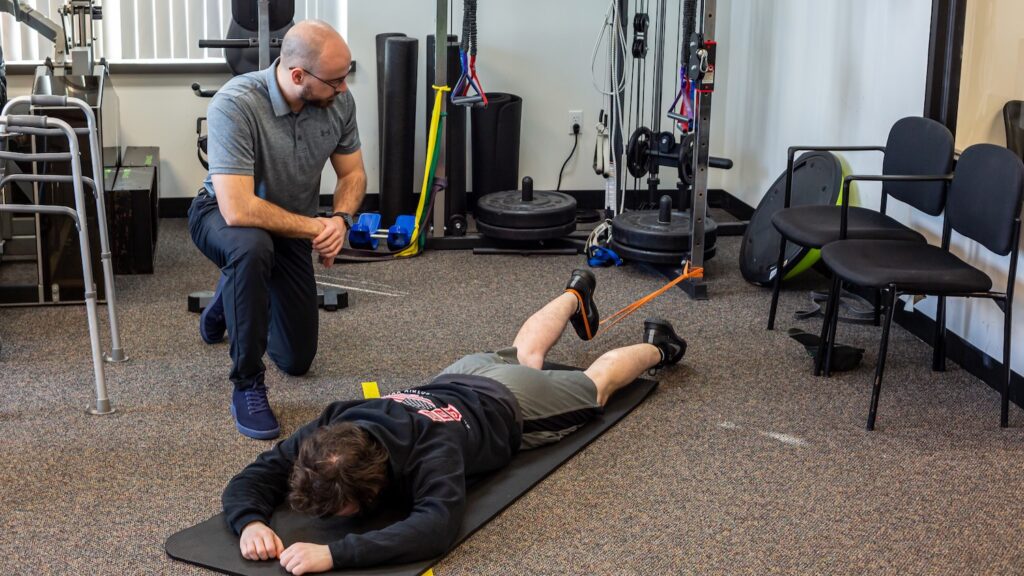 However, a space this size is difficult to maximize for a 12-hour day, and subtenants became challenging to manage. After 17 years in Woburn, Athletic Evolution moved to a seven-thousand-square-foot Wilmington location in June 2021.
Moving to Wilmington meant a business model change for Athletic Evolution. Kaloyanides purchased brand new equipment and has created a space that would best fit its goals where business is as strong as ever. Athletic Evolution Physical Therapy is thriving as a result, and Kaloyanides intends to expand this component of his business.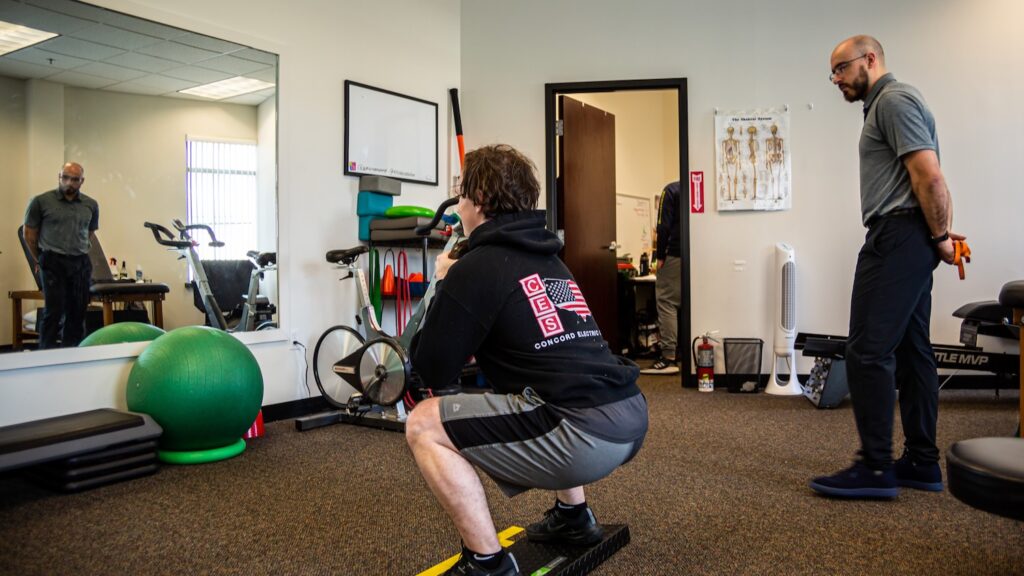 "I have zero interest in opening just an Athletic Evolution stand-alone. Moving forward, the physical therapy portion of the business means everything to me because that's how we train," said Kaloyanides. "Everybody that comes in gets a screen and a customized program that's not just done by trainers, but by doctors and by therapists."
Athletic Evolution continues to service athletic programs at schools and towns, including college programs. By sending trainers on location, Kaloyanides no longer competes with himself for gym space. Now, he observes a fluid, constant customer presence in the new space that is never overcrowded.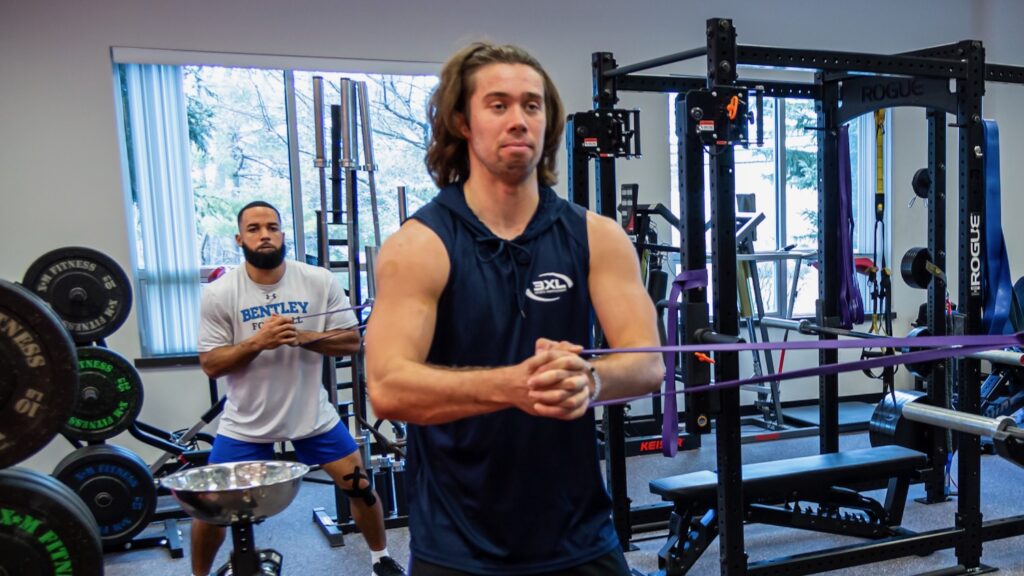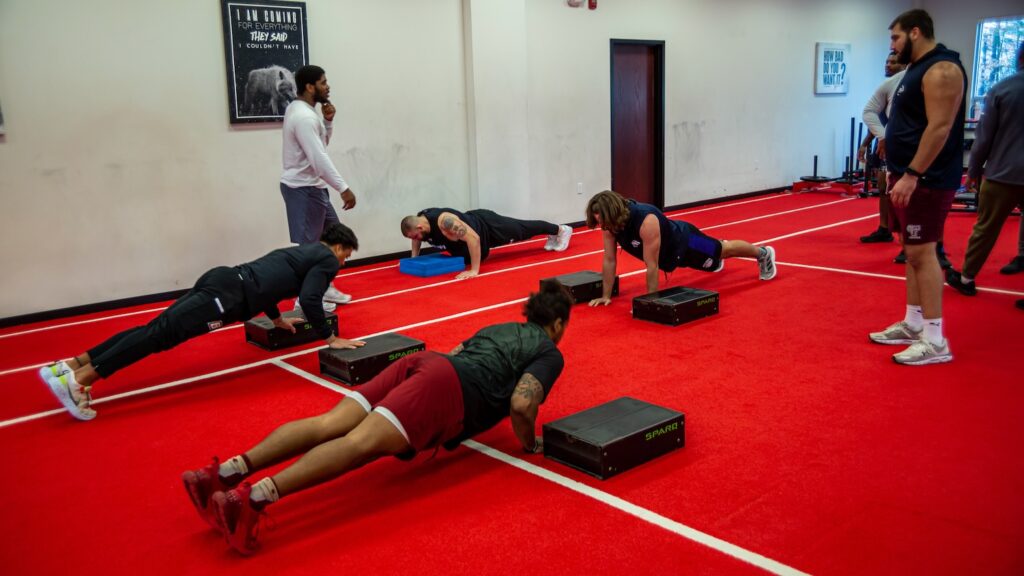 Athletic Evolution proudly offers speed development through its Speed Academy, the most popular academy. The Elite Semi-Private Training program, equally popular, is a 16-session punch card that can be used however the athlete wants. Each class can be used whenever and with whichever concentration the athlete sees fit.
With this program construct, Athletic Evolution sees a controllable, tangible development in its athletes.
"We've had some good luck."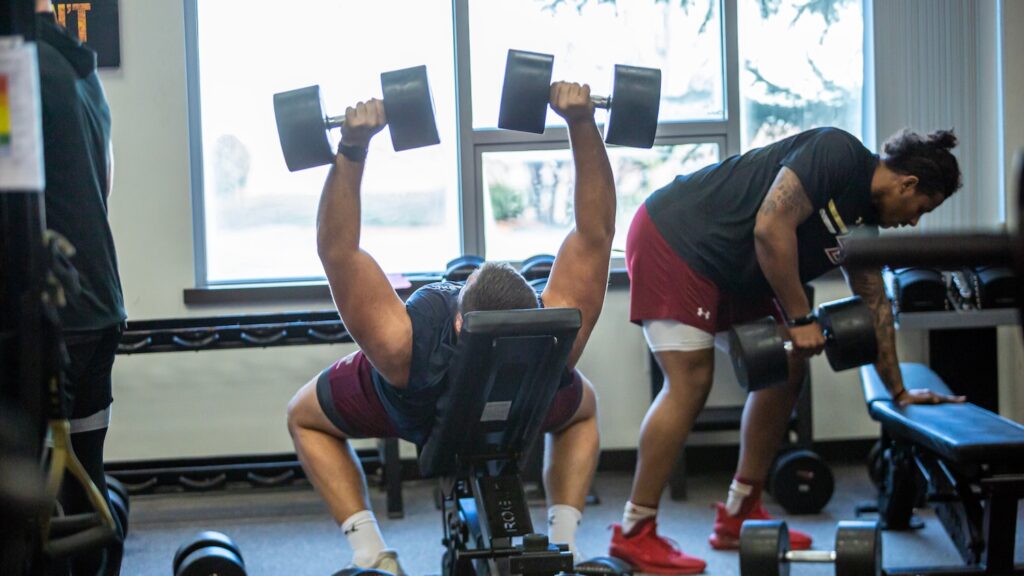 Alongside more than 60 athletes from Athletic Evolution who have signed NFL contracts, Athletic Evolution has cultivated very successful athletes in all sports. Kaloyanides is proud to say that Athletic Evolution has the ability to train all sorts of athletes and has even walked in the Opening Ceremonies of the 2014 Olympic Games with his athlete: a slopestyle skier.
Kaloyanides has also trained NBA athlete Pat Connaughton on the Milwaukee Bucks since Connaughton was 14, and continues to train Pat Friermuth of the Pittsburgh Steelers. He places a strong emphasis on getting to know his athletes on a personal level to understand their needs, which is also maintained by all Athletic Evolution staff.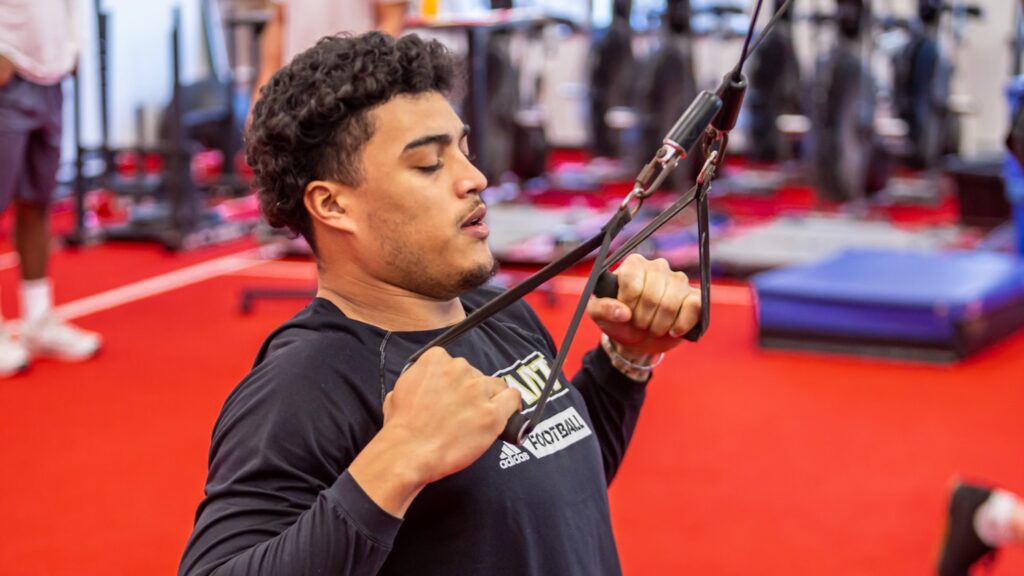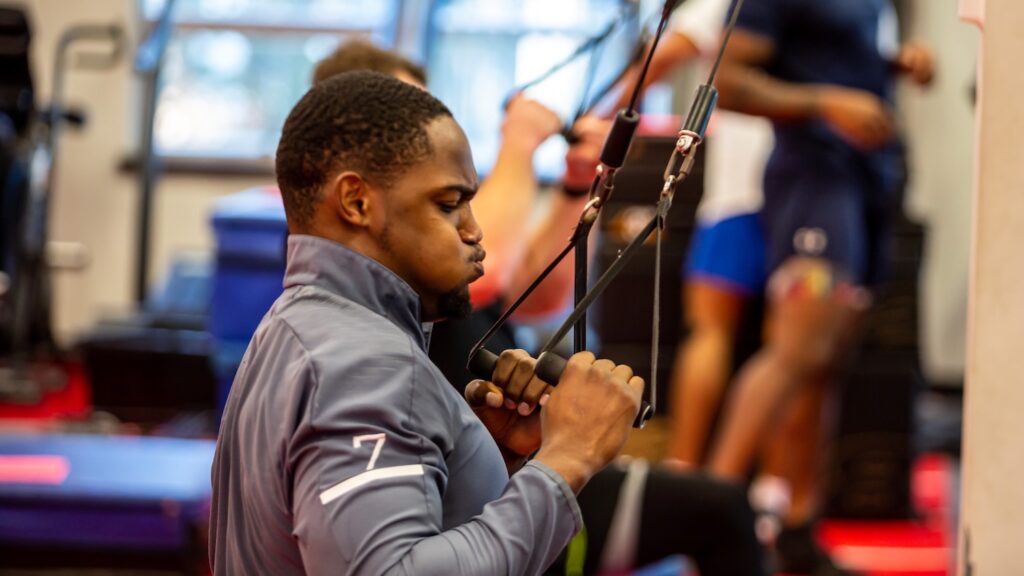 "It's so important to connect relatability," said Kaloyanides. "If we're dealing with middle school and high school kids, they need to be able to have an understanding that they can look at us and relate, and I think that's so important to building trust."
"We like to think of ourselves as specialists in training athletes, and now really diving forward into the mental health space. That's a demographic that our athletes are showing they need a lot of help in."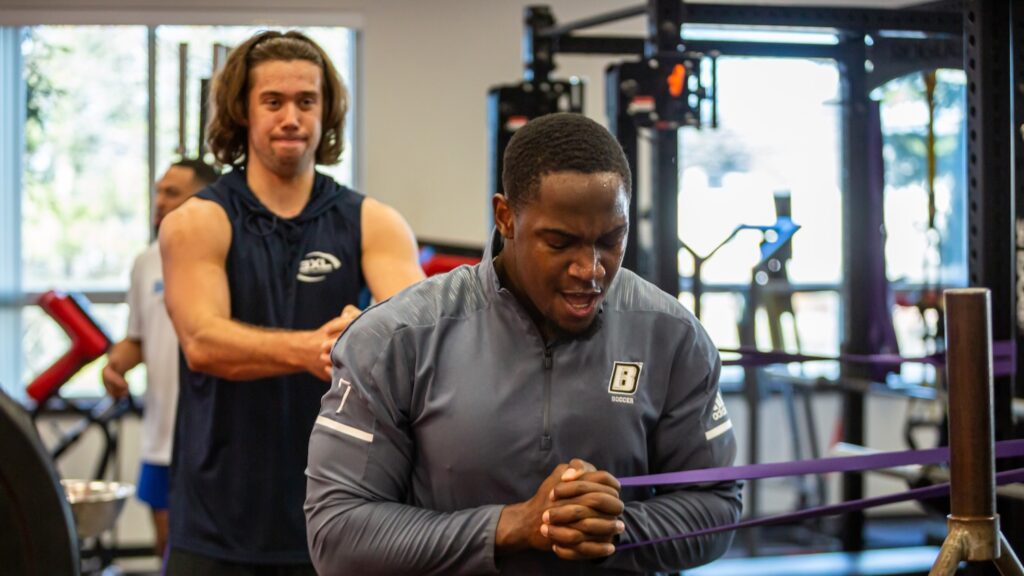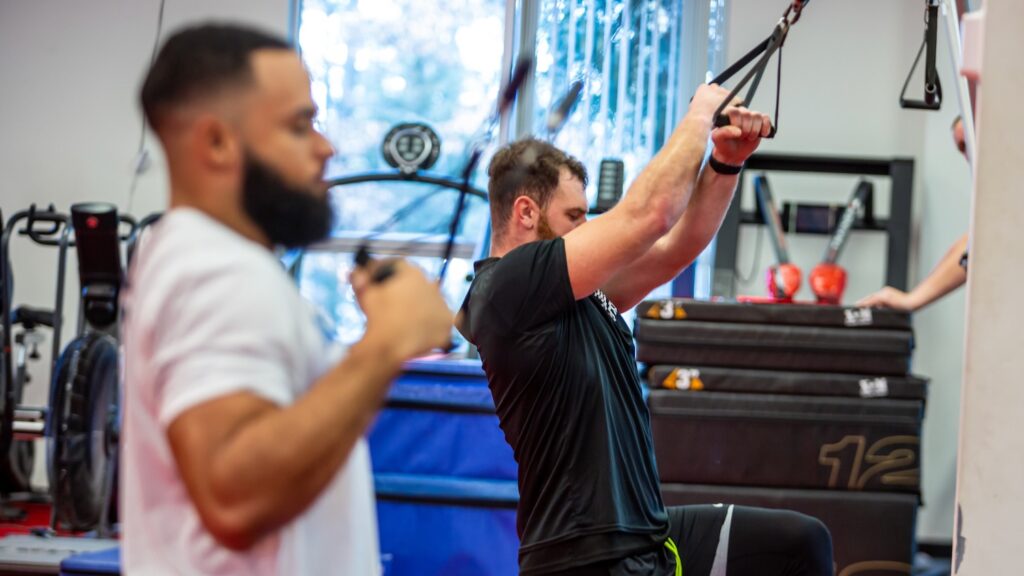 Through Athletic Evolution, athletes struggling with mental health are supported by the fact that someone can be there for them, and trainers work with and refer athletes to a sports psychologist to fit their needs better. Kaloyanides is a huge proponent of mental health literacy and improvement because being a great athlete also comes with being able to support good mental health.
Kaloyanides has responded to mental health crises prevalent in athletes with a new business venture: timeforme.org. Still starting up, the subscription-modeled website is complete with a self-help curriculum to promote better mental health to work into his current business model and even give back to the mental health industry as a whole.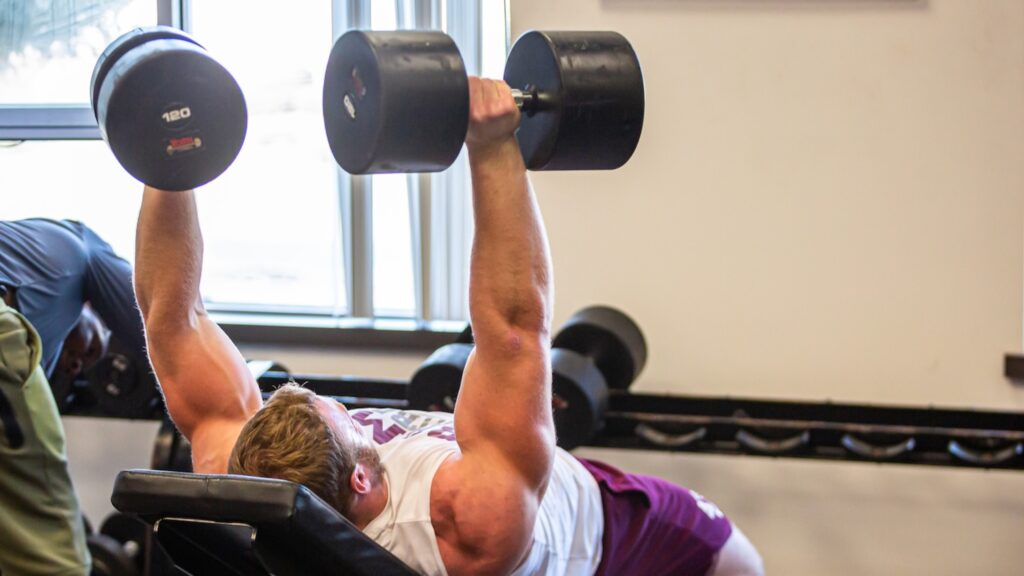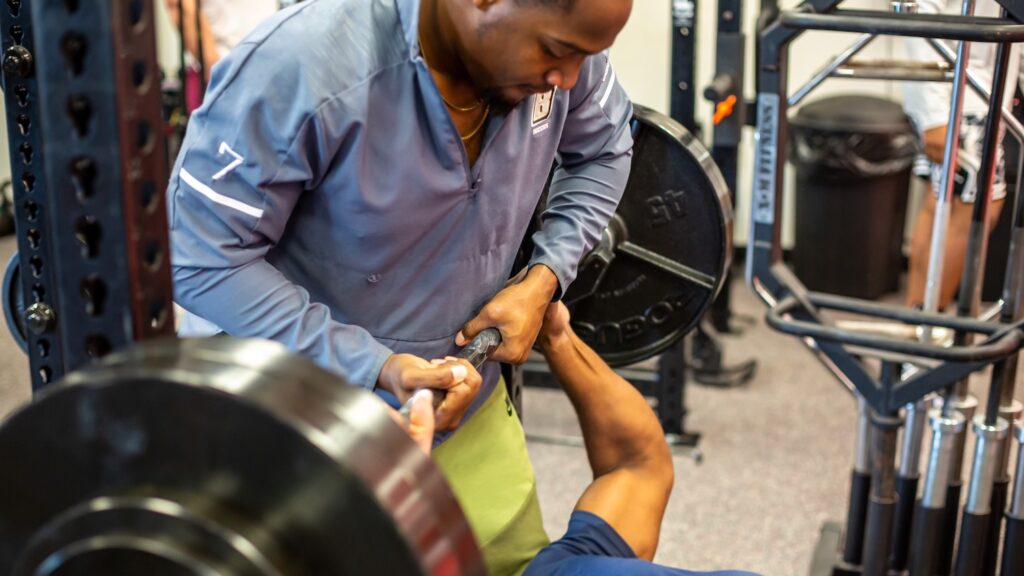 Beyond training young athletes, Athletic Evolution is made for athletes of all ages. Having worked with adults through their weight-loss journeys is equally rewarding for Kaloyanides and the Athletic Evolution trainers.
"So much of what is rewarding is the athlete, of course, it's fun, and it's exciting, and the kid gets a scholarship or wins something," said Kaloyanides. "When you watch people's lives change in front of you by losing a hundred pounds and no longer being diabetic or obese, there's a lot of power behind that as well."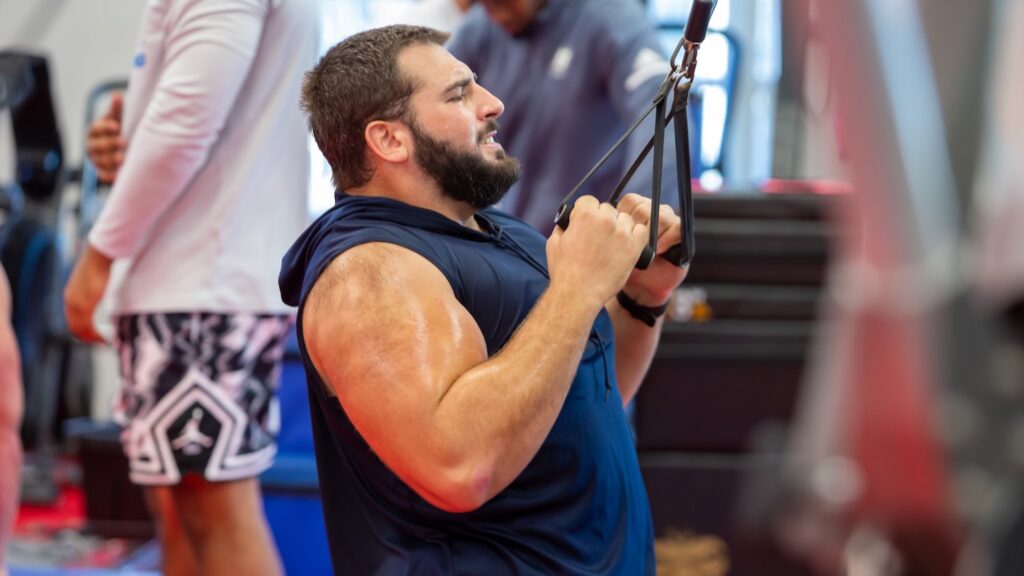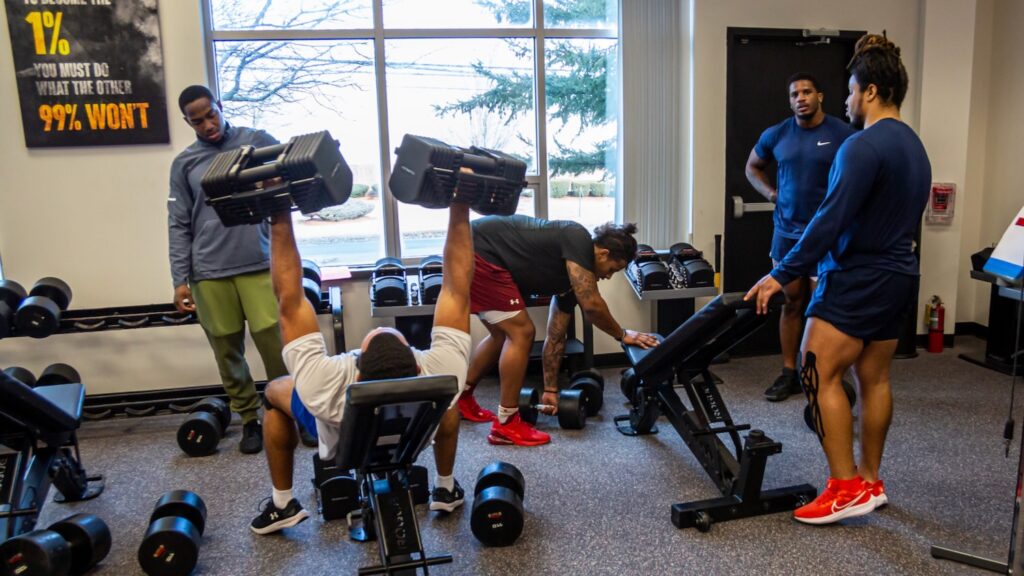 Athletic Evolution employs many former athletes of their own who have studied kinesiology and exercise sciences, and who demonstrate a strong passion for the industry. Trainers at Athletic Evolution work hard to productively contribute to the environment of the gym and care about the results seen in their athletes.
Kaloyanides hopes to continue to educate people about the benefits of strength and conditioning to promote its true value in this specialized field, as there is a right way to cultivate exceptional athletes.