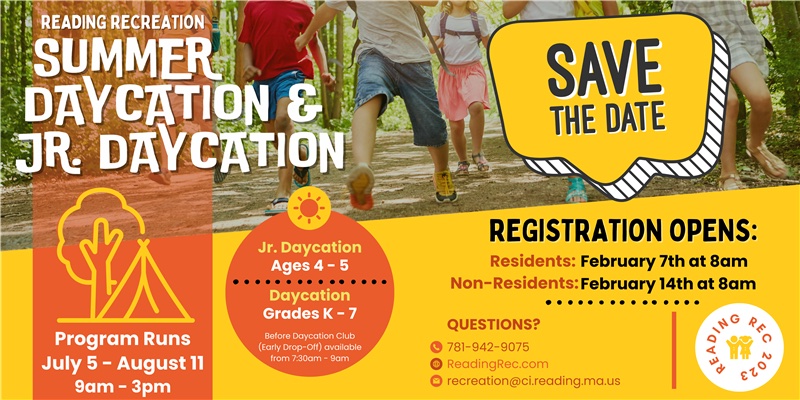 Save The Date – Summer Daycation Registration 
Details for our Summer Daycation & Jr. Daycation Programs are available to view at ReadingRec.com. Set a reminder in your calendar to register beginning February 7 for Reading Residents (February 14 for Non-Residents). 
We're Hiring for Summer Daycation! 
We're also looking for Daycation Counselors to join our Rec Team this summer! In this position, you will serve as a role model for and actively support positive interactions between participants while ensuring each day is fun, safe, and full of exciting activities! 
Applicants should be entering the tenth grade in the fall or older.
For this year's employment application, Click Here.