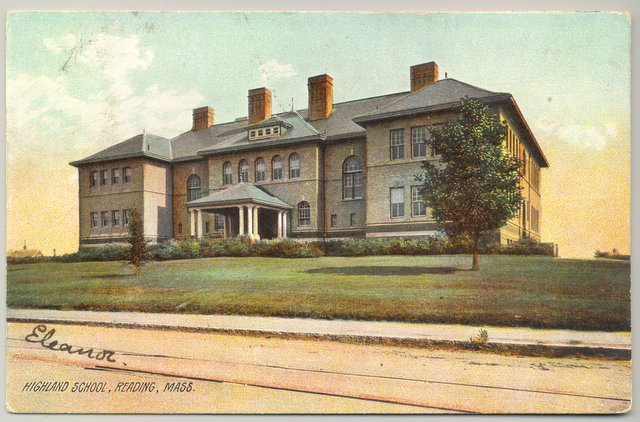 Reading, MA — The Reading Public Library is pleased to announce the launch of an online database that provides users access to nearly 150 years of Reading news, sports, and events. Through the generous support of the Reading Public Library Foundation, the Library digitized 550 rolls of aging microfilm records from the Reading Chronicle (1870-1980), the Reading Weekly News and Chronicle (1876-1880), the Daily Times And Chronicle (1980-1984), and the Daily Times Chronicle (1984-2019).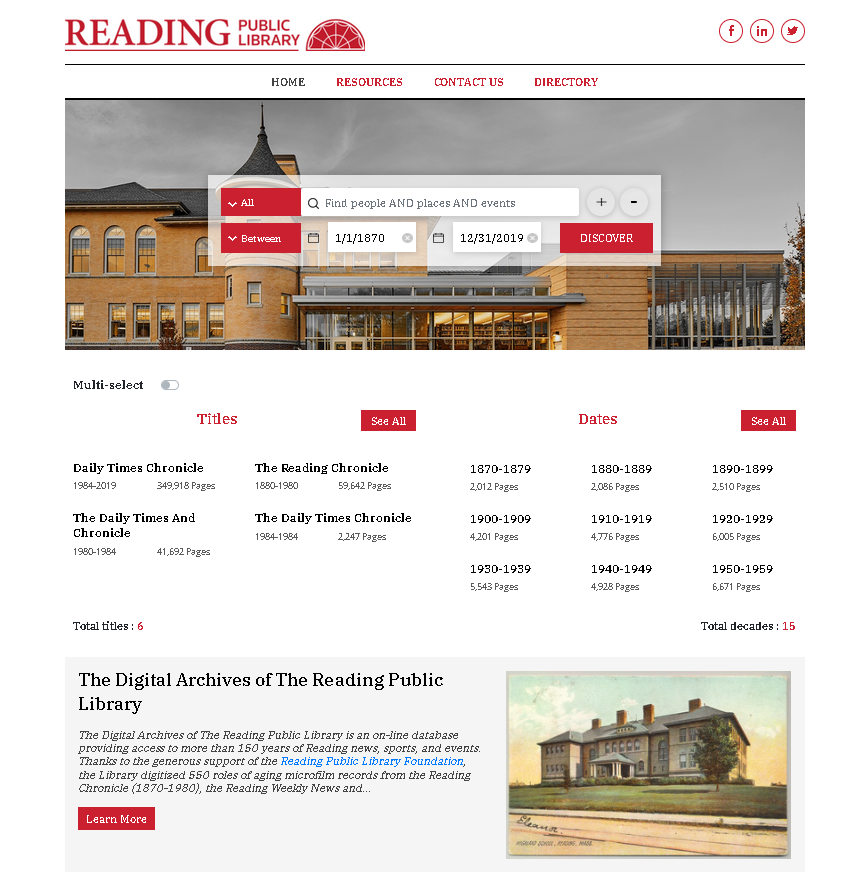 The digitization process applied optical character recognition, added indexing, and cloud hosting. Users can now quickly and easily search the database through date and keyword queries. Previously available only on rolls of microfilm, these priceless records are available online to all seeking to understand our community's long and dynamic history anytime, anywhere.
"Now, all patrons have web access to our town history and everyday events going back to the post-Civil War period," commented Local History & Genealogy Reference Librarian, Jocelyn Gould. "We are confident that these records will be of great interest to all, from armchair historians, to curious citizens, to families tracing their ancestry."
"Through the generous support of our donors, we were so excited to fund this project," added Patrick Egan, President of the Reading Public Library Foundation. "We are confident that these easily searchable records will provide Reading historians, families, and businesses countless hours of happy browsing."
In addition to its donors, the Library and Foundation wish to thank the Daily Times Chronicle for their support of this project.
The database is available at https://reading.historyarchives.online/home
The Reading Public Library Foundation is a 501(c)(3) charitable organization committed to raising funds to support the Reading Public Library. The Foundation has established, and is focused on expanding, an endowment that will provide a long term, sustained source of supplemental funds for the Library. For further information on the Foundation, please visit us at: https://readingplfoundation.org/rf/
❦
The Reading Public Library is committed to evolving together to strengthen communication, equity, collaboration, and learning in our community. Our mission is to be a center and resource for learning and civic engagement. We provide a place and platform of, by, and for the people who can benefit as individuals as well as contribute to the well-being of the community. We work to achieve these goals and commitments by focusing on education, equity, accountability, and access.