New guaranteed savings project will reduce energy use and greenhouse gas emissions and provide critical HVAC capital improvements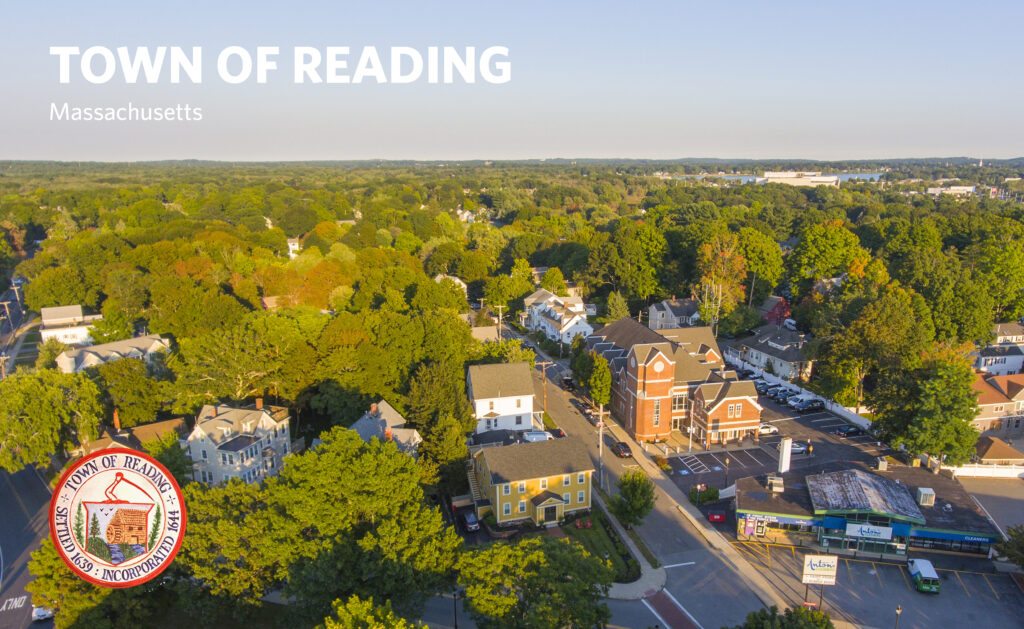 Reading, MA — The Town of Reading has contracted with NORESCO, a national leader in energy efficiency, resiliency and infrastructure solutions, to continue providing performance contracting services and implement a new energy efficiency project guaranteed to save $4 million through building improvements. NORESCO is part of Carrier Global Corporation (NYSE: CARR), the leading global provider of healthy, safe, sustainable and intelligent building and cold chain solutions.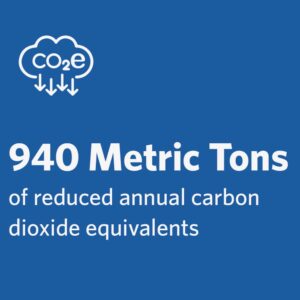 When the Massachusetts Green Communities Act of 2008 was legislated, the Town of Reading was among the commonwealth's early leaders to take advantage of new procurement methods to implement efficiency projects with guaranteed results. NORESCO guaranteed and delivered more than $3.6 million in savings to the town through a contract entered in 2009, saving even more than promised. Now, the Town of Reading is leveraging performance contracting and NORESCO's expert knowledge of buildings once again to capitalize on gains in equipment efficiency, boost comfort conditions in town buildings and improve learning environments in schools.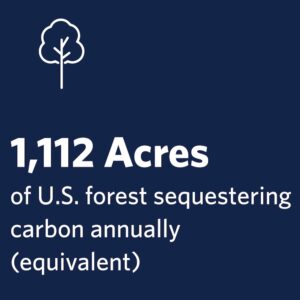 "Energy conservation is a priority we hear about daily from our residents and local leaders," said Town Manager Fidel Maltez. "This new initiative builds on the tremendous success between the town and NORESCO's first performance contracting effort and will inevitably pay dividends into the future while also securing a more energy efficient community."
The earlier NORESCO project – and any other building efficiency measures implemented since – have lowered the town's energy use baseline. Buildings included in the new project are projected to reduce energy consumption by 12%, cutting annual emissions of carbon dioxide equivalents by 940 metric tons, which equates to carbon sequestered by 1,112 acres of U.S. forests in one year.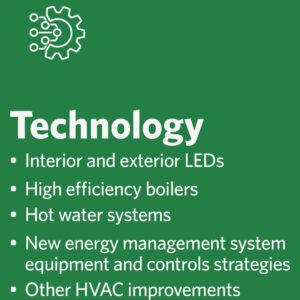 The current scope of work includes several key energy conservation measures:
LED interior and exterior lighting upgrades, providing impactful energy consumption reduction and delivering more consistent light levels, improved color rendering and reduced maintenance requirements.
New high-efficiency boilers, allowing heating and hot water systems to function more reliably and efficiently.
New standardized energy management system equipment and control strategies to improve system functionality and ventilation control.
A new energy-efficient, air-cooled condensing unit at the Police Station, including removal of the old equipment and obsolete refrigerant.
New high-efficiency transformers, motors and variable frequency drives resulting in further energy savings.
NORESCO will also assist the town with applications for utility incentives, which the town expects to use at the end of the construction cycle to buy down the amount financed.
"We are honored to continue to serve the Town of Reading with this project," said Jim Williams, Senior Vice President of Energy Services, NORESCO. "Reducing energy usage and greenhouse gas emissions, addressing critical equipment at the end of its useful life and making buildings more comfortable for students, staff, faculty and town residents are worthy results of this community's work."
For more information, visit NORESCO's website at www.noresco.com.
About NORESCO
NORESCO, a part of Carrier Global Corporation, helps clients adapt to and mitigate the impacts of climate change by decarbonizing, modernizing and electrifying aging infrastructure to be more sustainable and resilient. By deploying innovative distributed energy, storage and renewable energy solutions, NORESCO improves the health and efficiency of existing campuses, buildings and communities. To date, NORESCO has guaranteed more than $5 billion in energy and operating cost savings at more than 10,000 facilities while reducing customer CO2 emissions by more than 25 million metric tons – the equivalent to planting 1.4 million acres of forest. For more information, visit www.noresco.com.
About Town of Reading
The Town of Reading, Massachusetts is known as a great place to live – just ask anyone who lives here! Noted for its award-winning schools and outstanding Town services, Reading is a community of excellence. Reading has a safe, small-town feel with welcoming neighborhoods where people know and care for each other, and the Town offers its residents many recreational and cultural opportunities, both within the community and as part of the greater Boston region. Reading is a stable and progressive community with a AAA bond rating that thoughtfully plans for its future. The community values and preserves its history and open spaces while actively supporting smart growth, and a vibrant downtown. Reading has a strong sense of community and a long tradition of civic engagement and volunteerism. And as if that is not enough, Reading is located just 12 miles from the center of Boston with its many world renowned cultural, recreational, and educational opportunities. New England's beautiful beaches, mountains, and historic sites are a short drive from Reading. The center of Boston is a short 25-minute train ride from Reading's downtown, and Boston's Logan International Airport is less than 15 miles away.