Reading, MA — We are thrilled to announce this year's version of the annual Bike Recycling and Give-Away. Used bikes (in good condition) can be donated at RMLD, 230 Ash Street, on Friday, April 29 from 11 am to 12:30 pm and on Saturday, April 30, from 9 am to 11 am.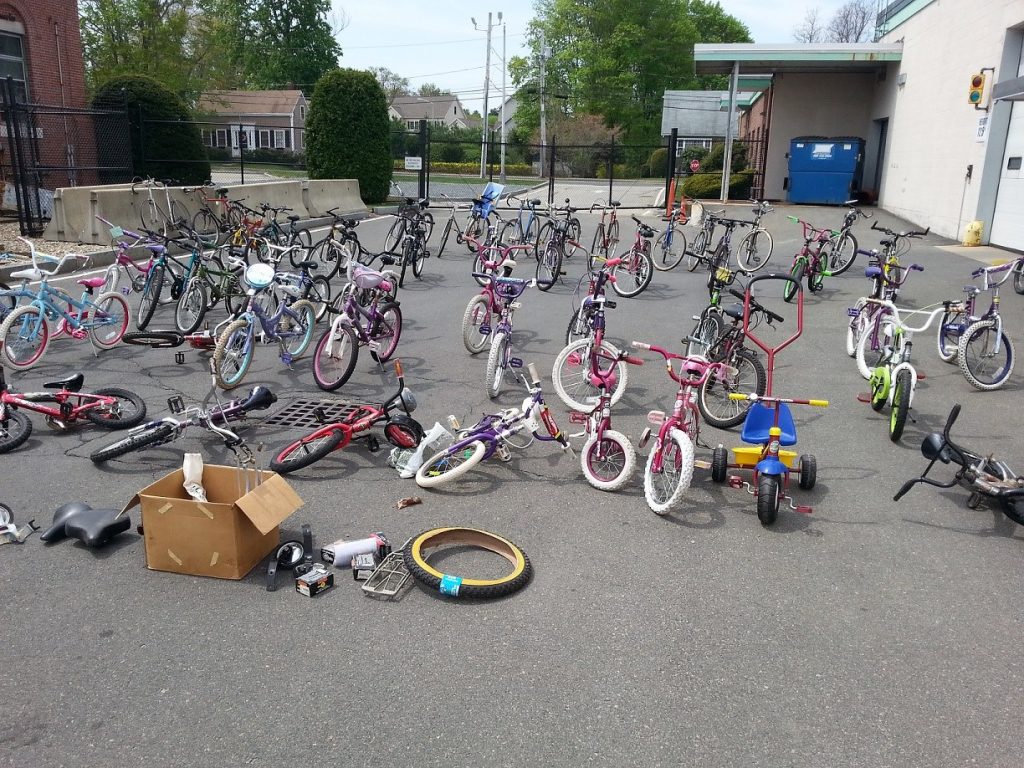 The bikes will be cleaned and inspected, the tires will be pumped and minor repairs will be made. The bikes will then be offered for adoption at no charge to donors at 12noon and to the general public around 12:30 pm. Come by and pick out a free bike!
The event is co-sponsored by ReadingCares and the Climate Advisory Committee with support from RMLD and the Town of Reading. The Reading Police Department will be on hand to promote bike safety.
There are Volunteer Opportunities for the event: On Friday, 1-2 people are needed to accept donated bikes. On Saturday several people are needed to help wipe down the bikes, pump tires, and organize the bikes. Please consider giving a few hours for this community event. The busiest time will be Saturday between 9 am-12noon. Contact info@readingcares.org with questions or to volunteer!