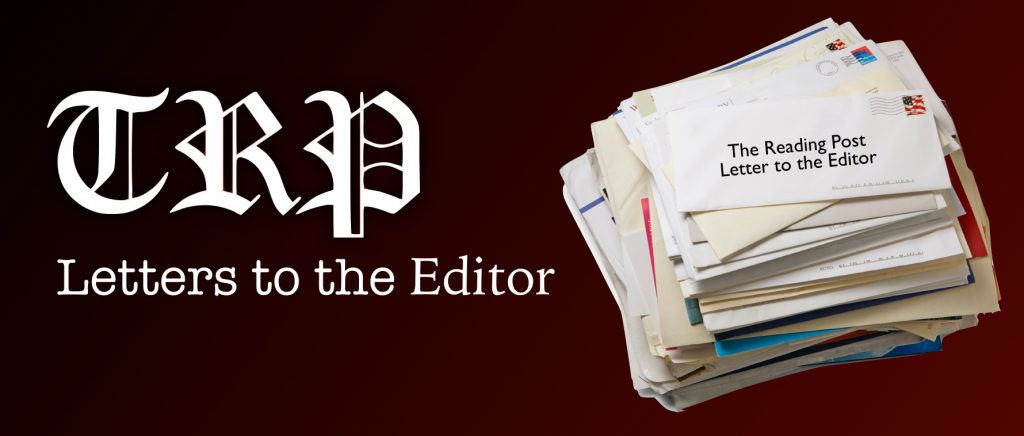 The Reading Post accepts Letters to the Editor. All letters must be signed. The Reading Post reserves the right to edit or not publish any letters received. Letters do not represent the views or opinions of the Post. editor@thereadingpost.com
---
At the RMLD Candidates' Night this past Wednesday evening, the three candidates who were able to attend each did a good job of presenting their qualifications for the post of RMLD Commissioner and their goals for that job. But two stood out: Dave Talbot and Pam Daskalakis, an old face and a new face.
Dave's commitment to expanding the RMLD's investment in renewable energy, energy efficiency programs for customers, and strategies to reduce peak power is unparalleled. His professional life, his personal life, and his volunteer service the past nine years on the RMLD Board are testaments to this commitment. Dave will also bring his breadth of knowledge and experience to the upcoming tasks of finding a new general manager for the RMLD and guiding the RMLD through this significant transition.
In addition to bringing her substantial professional experience in cost management, finance, and leadership to the role of RMLD Commissioner, Pam will be able to start with an impressive grasp of what the RMLD has done and what it needs to do as it moves forward to meet new state energy regulations while keeping rates competitive. It was clear Wednesday evening that Pam has the skills and knowledge, that coupled with a fresh perspective, will be of tremendous value to the RMD Board.
The RMLD is a very valuable asset for the town of Reading. It is our responsibility to elect people who will ensure the continued integrity of the RMLD, who will be 100% behind the move to expanding our renewable energy supply, and who will provide the oversight necessary for the RMLD to manage the many challenges ahead.
Please join me in voting for Dave Talbot and Pam Daskalakis on April 5.
Mary Ellen O'Neill
Summer Avenue