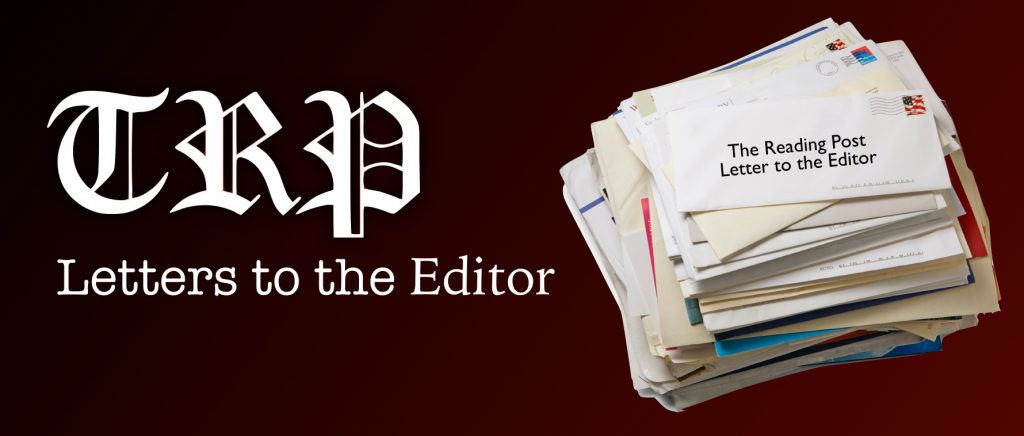 The Reading Post accepts Letters to the Editor. All letters must be signed. The Reading Post reserves the right to edit or not publish any letters received. Letters do not represent the views or opinions of the Post. editor@thereadingpost.com
---
To the Voters of Reading,
We are writing today to share our support of Nancy Tawadros for Reading Select Board. We are extremely impressed with Nancy's knowledge, determination, and willingness to serve and to work for what's best for our community. 
Nancy might be new to the Reading political scene, but she's not new to Reading. She's lived here for 18 years, raised two wonderful daughters here, and planted strong roots in our community. Her professional life is focused on human resources and creative problem-solving and her personal life is focused on people as well. She has been an active and consistent volunteer with many underserved groups for many years, working with children to seniors, homeless populations, those who struggle with addiction, and more. She is truly a servant at heart. Stepping up to serve the residents of Reading was natural for Nancy, and we can't wait to cast our vote for her.
Nancy comes to the Select Board bringing with her a new voice that puts Reading first. She listens to all points of view. We have no doubt Nancy will serve our community well with her talent, professional knowledge, and ability to hit the ground running because she has immersed herself in the town charter and has watched many of the Select Board meetings since 2017, and all of the meetings from the last two years.
I encourage you to join us in supporting Nancy Tawadros for Reading Select Board on April 5. Hers is the new, unbiased voice Reading needs.
John Janowski
Karen Janowski
Azalea Circle