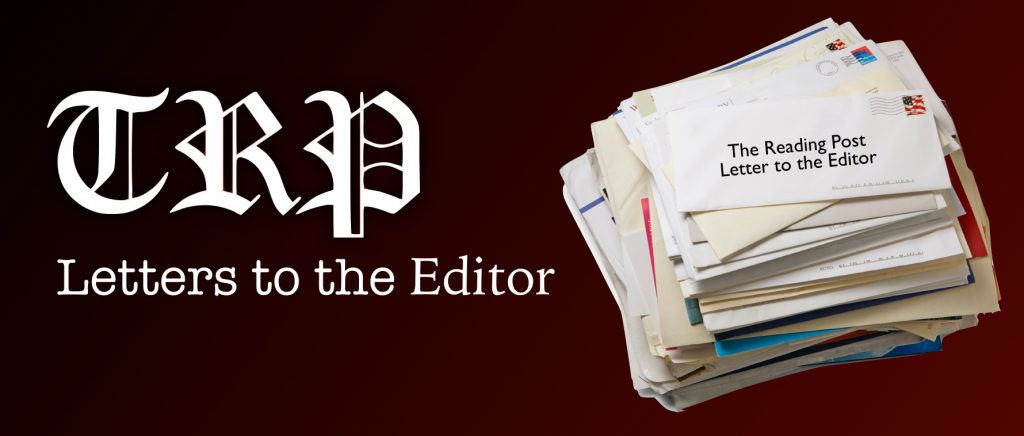 The Reading Post accepts Letters to the Editor. All letters must be signed. The Reading Post reserves the right to edit or not publish any letters received. Letters do not represent the views or opinions of the Post. editor@thereadingpost.com
---
This letter is my endorsement of Phil Pacino for reelection to the Reading Municipal Light Board.
I have worked with and known Phil for many years. In all that time I have found him to be a trustworthy and dedicated individual in serving the Town of Reading.
His dedication can be evidenced by his devotion in servicing his church here in Reading. His service as an attendant at the church has been over many years.
One can also see his dedication to Town Meeting. He has started Town Meeting over several years with the Opening Prayer. His topics of the prayers have been timely and inspirational. He has always reminded members of Town Meeting that they should consider every member a friend.
His dedication and service to the RMLD, its ratepayer, and other stakeholders has been valuable to the Department. This service has resulted in good benefits for all.
His work and successful completion of the agreement between the 4 towns in the district stands out as a one of the major achievements of the Department in recent times. The 20-year agreement has resulted in benefits not only to the RMLD ratepayers but also to the 4 towns in the district.
I ask that you join with me in voting to reelect Phil Pacino to the Reading Municipal Light Board on April 5.
Russ Graham
Maple Ridge Road