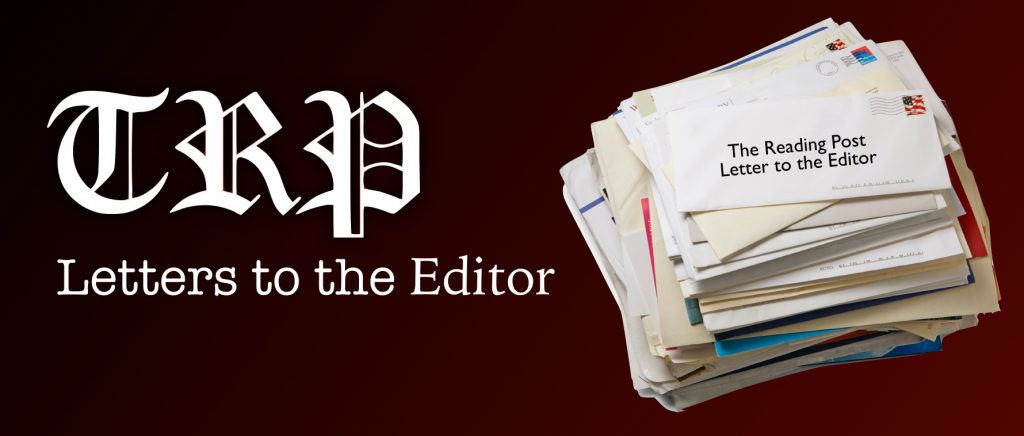 The Reading Post accepts Letters to the Editor. All letters must be signed. The Reading Post reserves the right to edit or not publish any letters received. Letters do not represent the views or opinions of the Post. editor@thereadingpost.com
---
I want to draw attention to the unfortunate conduct of certain attendees at the 'Meet The Candidates' event this past Wednesday, March 16. 
To suggest there is a divide between political parties today is no less an understatement than suggesting the Grand Canyon is just another hole in the ground. Entering the political fray, even in a small-town arena, has never been a place for either the thin-skinned or faint of heart. And now, having to face nationally reinforced agendas, gives even the most stalwart of aspiring candidates pause. This was born out that evening. Two of the three candidates, for the select board, received the full courtesy and attention one would expect for all candidates, who appear in good faith, for a chance to be heard. Inexcusably, Nancy Tawadros was not afforded this respect. The first breach of decorum came when someone, in the back of the room, in an orange shirt, was purposefully flailing his arms during her five-minute introduction. How utterly immature! Then, while trying to answer a direct question, Nancy was interrupted by the current chair of the Select Board, who cut her off to incorrectly, correct Nancy's use of terms. While trying to resume her answer, Nancy was interrupted by numerous outbursts from the audience. 
If Nancy's voice is so threatening, and they didn't want it to be heard, then the DTC (Democratic Town Committee) should rename this event the 'Meet Our Candidates." The message from their side seemed clear enough. If you're not on their side of the aisle, ergo, not part of the status quo, you are not welcome here. 
As sponsor and host of this event, is it not the responsibility of the DTC to ensure that all participants are made to feel welcome? Isn't this supposed to be the DTC's grand gesture to allow Reading residence to view each candidate and listen to their platform unimpeded? I believe, and many will agree with me I'm sure, Nancy is owed a public apology from those who organized this event.
Perhaps, in the future, 'Meet The Candidates" should be run as a bipartisan event where candidates will be assured of equal party representation in the audience.
Bob Hayes