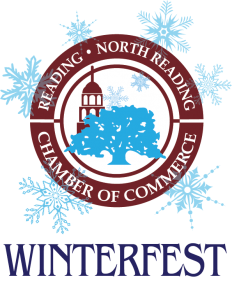 Reading, MA– The Reading-North Reading Chamber of Commerce hosted Winterfest on March 10 and the evening was enjoyed by thousands of members of the community. The Chamber missed hosting the Tree Lighting Celebrations last November, and this sparked the idea to instead host a Winter community event on the Common to bring residents and visitors downtown. This event was largely put on by the Chamber's volunteer board, and their work transforming the common did not go unnoticed.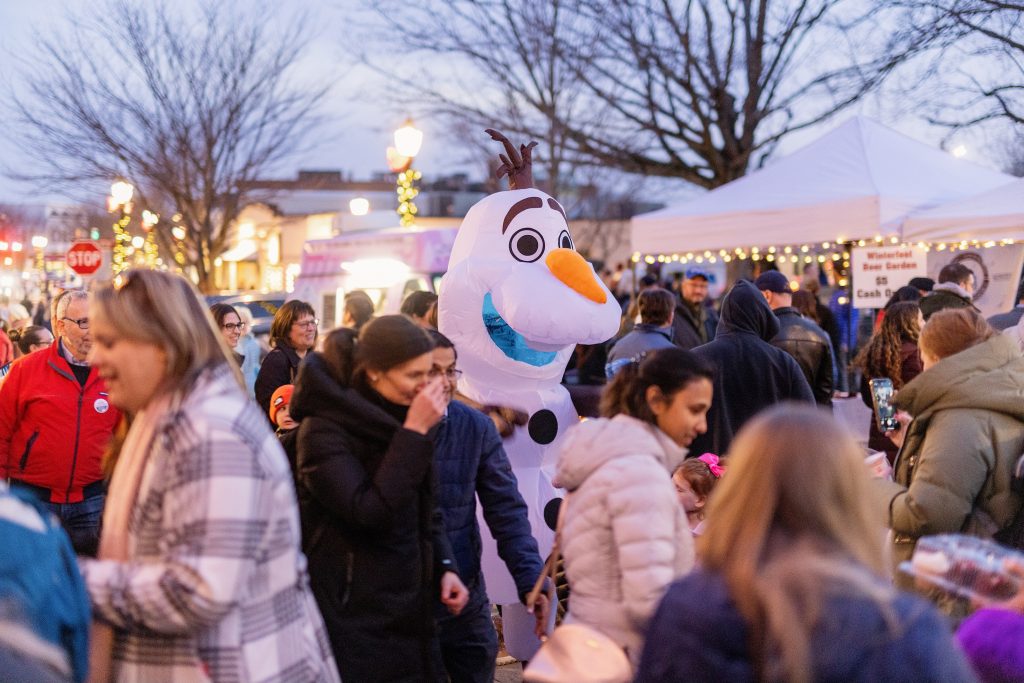 The Reading-North Reading Chamber would like to thank Board Members Jenniffer Rogers of Leader Bank, Brian Lindmark of Total Mortgage, Mike Kirmes of Doyon's Kitchen and Appliance, Catherine Barton Rossetti of Barton Rossetti Law, Sheila Clarke of M+H Interiors, Phil Clarke of St. Killian Importers, Steve Rogers from Dracut Window and Door, and the Town of Reading DPW.
Chamber Board Member Michelle McNall was dressed as Olaf and in her spare time works at ABC Healthcare and Berkshire Hathaway HomeServices Commonwealth as a Realtor.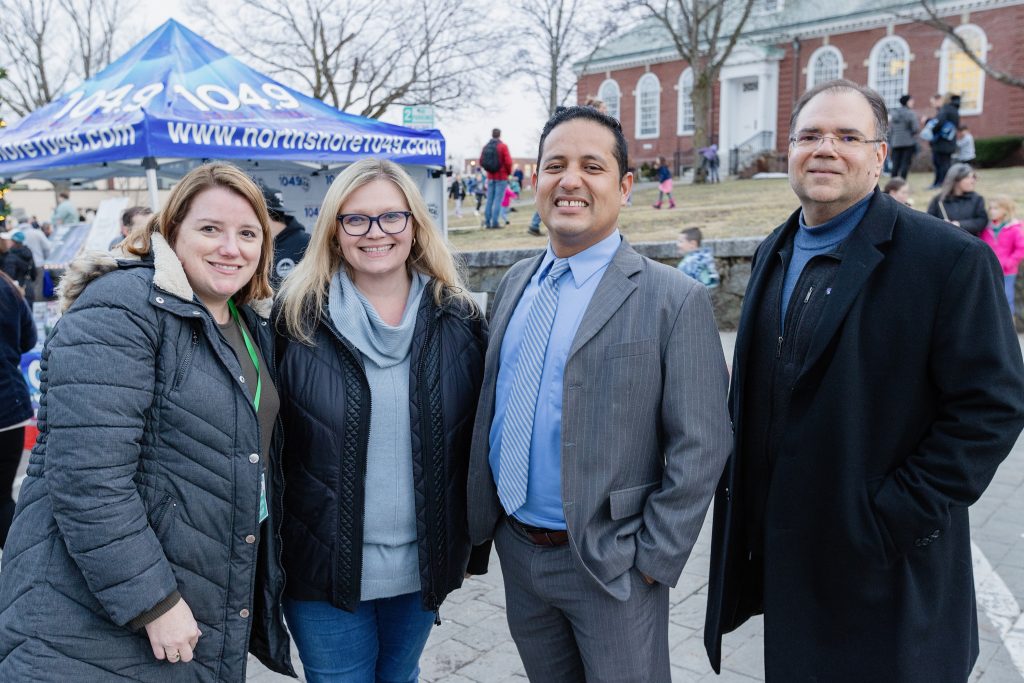 "The Chamber was thrilled to host so many Reading families and businesses at Winterfest," noted Jenniffer Rogers, Chamber President.  "People are definitely interested in gathering outdoors, and with the warm temperature that evening the attendance and excitement definitely exceeded our expectations."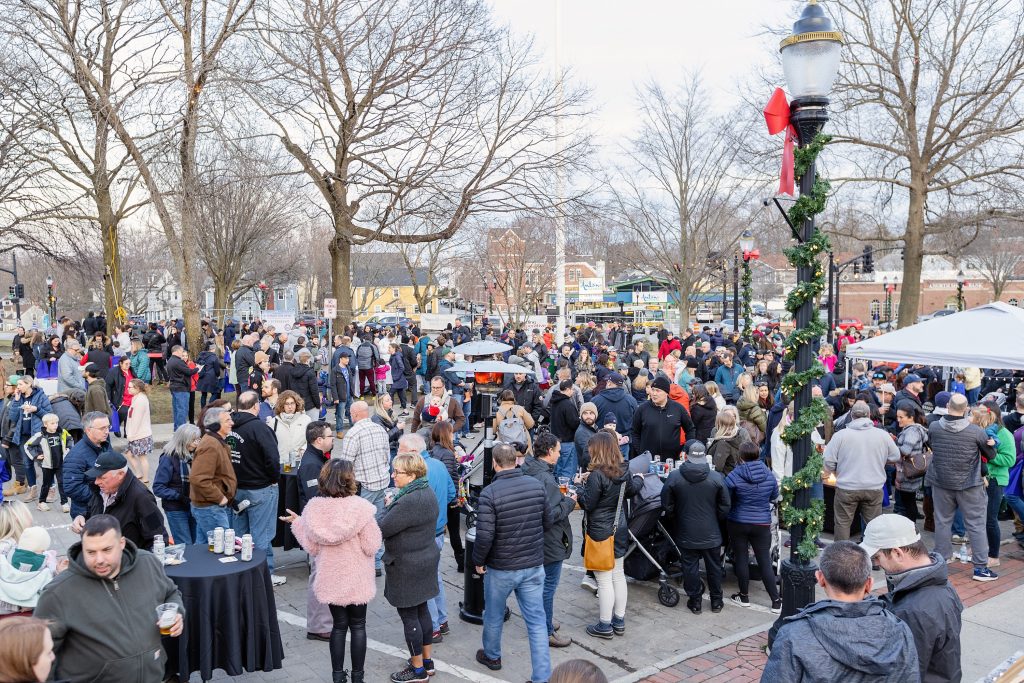 Our signature sponsor was Kiara Mooney Salon and Spa who had a custom ice sculpture on the common.  The Salon added to the festivities by distributing hand warmers and by offering free hair braiding at the event.  Other ice sculptures included a "frame" style which was perfect for selfies, a heart, and a deer.  The ice sculptures were sponsored by Doyon's Kitchen and Appliance, Whitelam Books, Little Treasures Schoolhouse, Everything But the Dog, Karen Gately Herrick RE/MAX Encore Realty, The Horseshoe Grille, The Residence at Pearl Street, Eastern Bank and Sweepnman, Inc.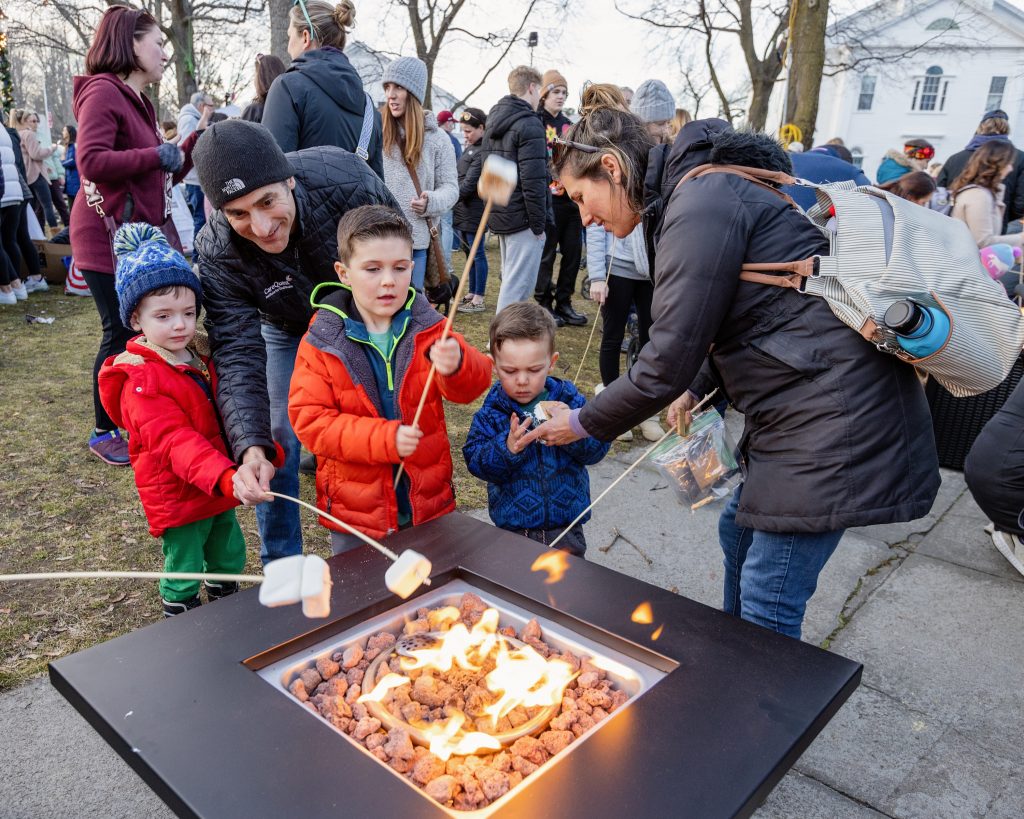 In addition, fire tables illuminated the common, and they were sponsored by Reading Cooperative Bank, Metro Credit Union, and Weston & Sampson, Inc. 
The beer garden was a huge hit, and was sponsored by Catherine Barton Rossetti of Barton Rossetti Law, Fitness Within, William Raveis Realty, Bitburger Premium Pils, and Truly Seltzer.
No winter festival would be complete without smore's, and the s'mores sponsors were The Goddard School, Reading Gymnastics Academy, Representative Bradley Jones, Goodhearts Children's Shop, Greater Boston Stage Company, Classified Realty Group, Jordan's Furniture, Mathnasium of Reading, The Savings Bank, Staples, Douglass, Edgerley & Bessom, Sweepnman, Inc., Artis Senior Living, and Simms Jewelers.  Hot cocoa was the perfect complement, and PDA Dental sponsored the hot chocolate which was enjoyed by kids of all ages.  Northshore 104.9 broadcast live with Radio Personality Erika Hemingway dressed as Elsa adding to the fun.  Cupcake City's Food Truck was onsite as well.
Thank you to the large team of Board members, volunteers and businesses who all contributed to a great evening and successful event.