April 25, 1929 – December 22, 2021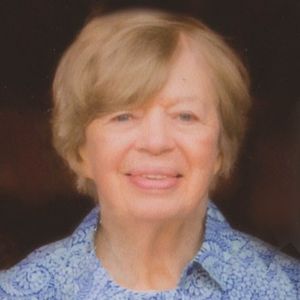 Mary T. (Whippen) Carbone of Reading passed away peacefully at her home on Wednesday, December 22, 2021, after a brief illness.
Born on Thursday, April 25, 1929, in Chelsea, Mary was the daughter of the late Albert & Josephine (White) Whippen. Mary was a warm, gentle, kind, and caring daughter, sister, wife, mother, grandmother, great grandmother, aunt, and friend. She will be deeply missed.
A graduate of Boston College, she also received her Master's Degree from Northeastern University and her Ed.D. from Boston University. She devoted her life to researching, teaching, and publishing academic English books.
Mary was the beloved wife of the late Anthony R. Carbone. She is survived by her three children, Robert (Leigh Ann), Joanne (John), and Kevin (Jeandre). She also leaves five loving grandchildren, Allyson Carbone, Kristen Alicea, Sarah Carbone, John Robert Tedesco, and Stephanie Tedesco, and five great-grandchildren. She leaves a sister, Geraldine Harney, and a brother, Paul Whippen, and many nieces and nephews. Her brother, William Whippen, predeceased her.
There will be a Funeral Mass celebrating Mary's Eternal Life at St. Agnes Church, 186 Woburn St., Reading, on Monday, December 27, at 10:30 am. Burial will be private.
Contributions may be made in her memory to the Mission of Deeds, 6 Chapin Ave., Reading, MA 01867. Masks are required.