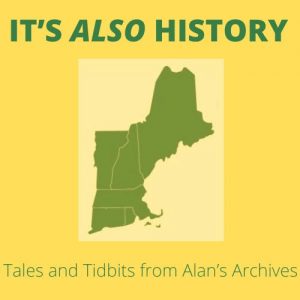 It's Also History: Tales & Tidbits from Alan's Archives
Alan Foulds is a local historian who has written several historically related articles in addition to his book, "Boston's Ballparks & Arenas." He is a major contributor to the writing of "At Wood End." Mr. Foulds is also Reading's Town Moderator.
On October 24, 1961, a young mother of two toddlers went about her daily routine: A dentist appointment in the morning, some grocery shopping, checking in with her best friend who just gave birth, she sent her husband's suits to the dry cleaners, fed the children, and then vanished without a trace. Newspapers across the country covered the story in its early days, the local press kept with the story for the rest of the year, but, with no breakthroughs, it faded from the consciousness of the area. Whatever happened to Joan Risch, of Lincoln, MA? Was she murdered? Was she abducted? Did she plan her own disappearance, and, most intriguing of all, at 91, could she still be out there? "Vanished in Lincoln" answers some, but not all, of the questions surrounding this enduring mystery.