Reading, MA — The Reading-North Reading Chamber of Commerce announced that instead of hosting their traditional Holiday Tree Lighting Celebration, they will instead host a neighborhood parade, "Santa's Holiday Tour" on Sunday, November 28 from approximately 9 am – 1 pm. The Tour will travel to many neighborhoods in Reading and North Reading and will feature decorated vehicles, holiday music, and Santa. The Tree Lighting planning begins in late summer, and the Delta variant and the fact that children were not able to be vaccinated guided the decision to offer Santa's Holiday Tour again this year. The Reading tour will take place from 9 – 11 AM and the North Reading Tour will be held from 11 AM – 1 PM. The route will be posted in advance and current COVID restrictions must be followed. The event's Signature Sponsor is Austin Prep.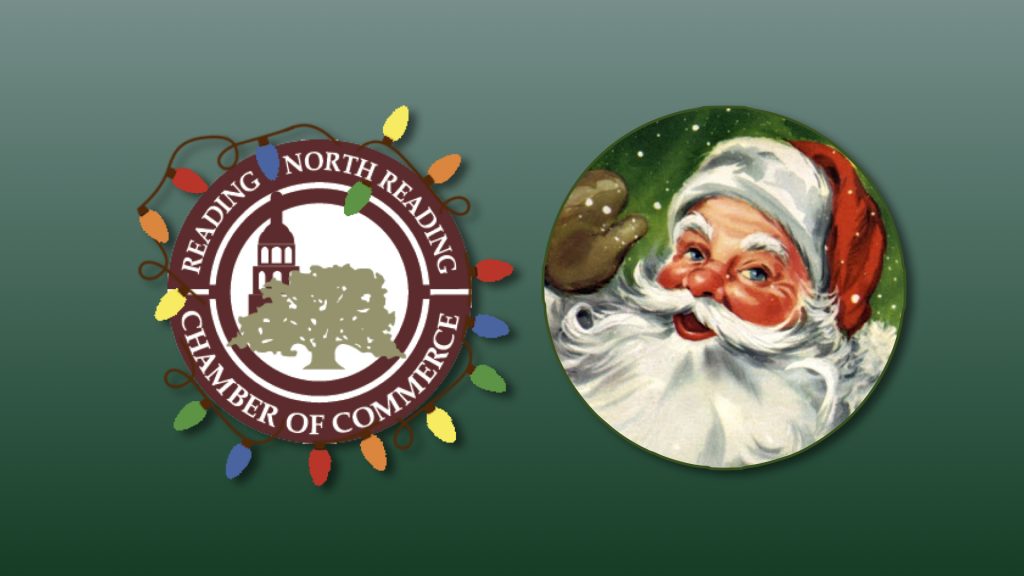 Chamber President, Josh Harrington remarked, "Last year Santa's Holiday Tour was a huge hit and many neighborhoods along the routes had block parties and other safe outdoor gatherings. We are excited to host again this year and expect that we will be back to our traditional tree lightings in 2022."
Sponsorships for Santa's Holiday Tour are available and will be used to pay for the associated expenses with the Tour. The Chamber of Commerce will light the common beginning on the evening of November 28 and for all of December as they have in the past.
More information may be found at readingnreadingchamber.com, by emailing Executive Director Lisa Egan, or by calling 978-664-5060.