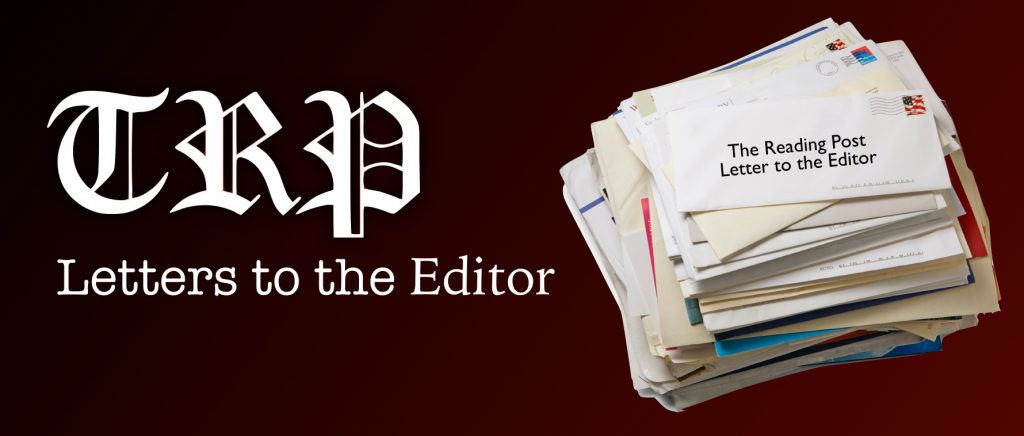 The Reading Post accepts Letters to the Editor. All letters must be signed. The Reading Post reserves the right to edit or not publish any letters received. Letters do not represent the views or opinions of the Post. editor@thereadingpost.com
---
Dear Reading Post folks;
Over the years as a Registered Nurse (and a Reading resident for 31 years!), I have had the opportunity to work in several of the local facilities (Lahey, Winchester, Melrose-Wakefield, Union Hospital – all in the ED). I have been able to treat and care for my fellow residents of our Community, and refer folks to the multitude of resources we have available to us here on the North Shore.
In May of 2020 I became an employee of MGH, tho I had been employed in 2017 thru Union Hospital, working at their Covid Hotline in Assembly Square. Although we soon went remote, I was amazed at the warm reception I was given as a new member of the Team! The support I received, the professionalism, the welcoming and friendliness of every single staff member I interacted with – from Environmental Services to the Physician Groups- was over the top!
I have been fortunate to work for several branches of the MGB family – and this IS their CULTURE- across the board! What a pleasant, consistent, supportive culture this is! AND, it is expected of all employees to support this culture. Without exception.
I am really looking forward to the new planned MGB facility, planned to open on the old Atlantic Gelatin site in Woburn. Tho the old and familiar smells of strawberry jelly may be gone, what MGB is doing is bringing their level of Clinical Excellence and Standard of Care OUT of Boston, and to our local communities!
The site will be part of the massive redevelopment on the Atlantic Gelatin plot. The MGB Medical Facility will be a great addition not only to MGB's "plan" to provide local, community care but also to bringing many of the MGB services that people currently must travel to Boston to receive….. This includes advanced imaging, physical therapy, and LOCAL access to specialists!
I hope that my letter to you may be published! As a Nurse and a Reading resident, I am really looking forward to the highest level of patient care that MGB is known for being brought to MY backyard! I know there are many folks in our local communities who are already MGB patients and probably feels the same as I do.
Thanks so much for taking the time to read this. I welcome your response 🙂
Cheers,

Chanda G McKee, MS, RN
52 Tennyson Road