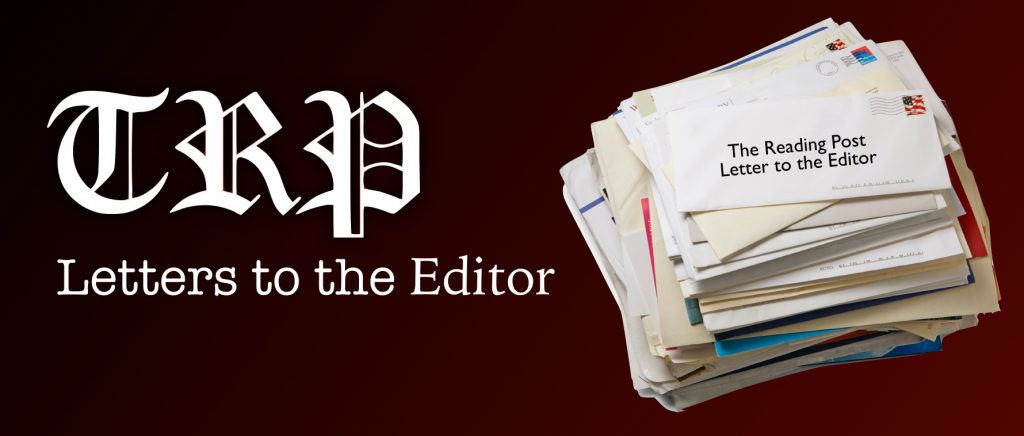 The Reading Post accepts Letters to the Editor. All letters must be signed. The Reading Post reserves the right to edit or not publish any letters received. Letters do not represent the views or opinions of the Post. editor@thereadingpost.com
---
Dear Editor:
I am writing to wholeheartedly recommend Monique Pillow Gnanaratnam for the Library Board of Trustees on April 6th. I have worked alongside Monique for years – there is no match for her thoughtfulness, expertise, and heart – she is devoted to our community and would like to continue contributing in the new role of Library Trustee. Over the last year, Monique has been working creatively with the library on the 'Pulse of Reading Community Conversations,' sharing not only her skills as mediator, positive thinker, and problem solver but also her own story.
Monique always goes above and beyond while being sensitive to the needs and voices of everyone around the table. Over the last two years, Monique has also been a member of the Ad Hoc Committee devoted to figuring out the best structure for a local government Social Justice Committee. Before that, for many years, she devoted her skill and heart to all of the residents of our town as co-chair of the Human Relations Advisory Committee. Monique's investment in our community and her many contributions to Reading have also been evident as a parent volunteer with two children as they matriculated through the Reading Public Schools.
As Associate Dean of Students at Brandeis, Monique "oversees the department of student rights and community standards and co-chairs the Care Team." Monique is able to think large and small-scale institutional goals and lead discussions to guide teams towards them. She is used to listening to all sides and dealing with the toughest of issues. Monique Pillow Gnanaratnam would be a great person to have on the Library Board for every resident of Reading. She definitely has my vote!!!
Thank you for sharing my letter!
Linda Snow Dockser
Beaver Road, Reading