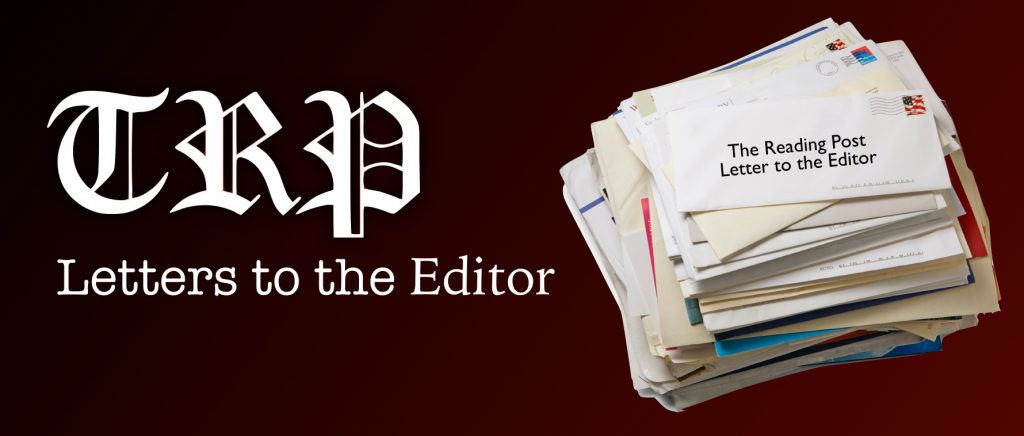 The Reading Post accepts Letters to the Editor. All letters must be signed. The Reading Post reserves the right to edit or not publish any letters received. Letters do not represent the views or opinions of the Post. editor@thereadingpost.com
---
WANT RELIABILITY, AFFORDABILITY, AND SUSTAINABILITY? Then Vote John Stempeck for RMLD Commissioner
As a long-time, friend, business colleague, and former RMLD Board Commissioner/Chair for 6 years, I enthusiastically endorse John Stempeck's candidacy for Commissioner of the Reading Municipal Light Department.
John's credentials are impressive and have contributed significantly to the overall success of the RMLD for the past 9 years:
Proven Leadership Skills
Highly Strategic Thinker (critical for Board positions)
Sound Business Judgement
Bias for Action
Managerial Courage
Collaborative – but Appropriately Confrontational
Extremely Knowledgeable of the Municipal Power Industry and its Challenges
Ability to Effectively Balance the Needs of Reading with that of our other served communities (North Reading, Lynnfield, and Wilmington). Reliability: With the guidance and support of John and the other Board Members, the RMLD has consistently received top marks for reliability and dependability. The few outages that have occurred, received immediate response and resolution. Affordability: No one likes paying bills-especially these days- but your light bill is one that has been reasonable and appropriate for many years. Talk to your friends and colleagues in other towns about their electric bill and you will feel much better about yours.
Sustainability: Usually, you cannot have Sustainability and reliable, affordable power, but the experienced and skilled RMLD Management Team, with John and the Board's advice and support, have made this a reality for several years. Currently, the RMLD's power portfolio consists of Solar, Wind, Hydroelectric – in addition to Fossil Fuel, which is gradually and responsibly being converted to the 'green' alternatives. In addition, the RMLD received a 1 Million Dollar grant a few years ago to implement a Battery Powered source of power supply- STAY TUNED.
Conclusion: Of course, much work remains to continue with the improvements necessary to remain competitive.
A vote for John Stempeck on Tuesday, April 6th will ensure the benefits outlined above continue for the next 3 years. We do not need a change… we need to continue the ongoing changes that have kept the RMLD at the forefront of the other Municipal Light Departments in New England.
Tom O'Rourke
Reading Resident; Former RMLD Commissioner