Charles "Reggie" Chambers a resident of Reading for 49 years, passed away on February 11, 2021, at the Lahey Clinic Medical Center in Burlington after a brief illness. He was 76 years of age.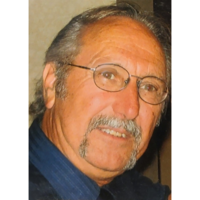 Reggie was born in Woburn, Massachusetts on March 23, 1944, the son of the late Frank and Reta (Croft) Chambers. Reggie proudly served his country in the U.S. Army. He was a retired Inspector for the MBTA. Reggie loved Harley-Davidson Motorcycles and was an avid rider. He was a member of the Blue Knights Chapter XIV in Newburyport and the Honey Dew Sippers of Wakefield. He coached Little League Baseball in Reading and was also the Manager of the VFW Post 685 baseball team. He loved watching Boston sports especially the Bruins and Red Sox and hardly ever missed a game. Reggie was a family man with a deep love for his family and grandchildren.
Reggie was the beloved husband of Anna M. (MacGauley) Chambers. Devoted father of Stephen E. Chambers of Peabody; Lisa A. Varney and her husband Eric of East Kingston NH; Michael C. Chambers and his partner Stephanie of Wells, ME; and Kevin J. Chambers and his wife Jean of Methuen and Daughter-in-Law Tammy Chambers of Swampscott. Cherished brother of Francis "Buddy" Chambers; Marilyn "Tiny" Yuskus and her husband Leo all of Woburn; Raymond E. Chambers of Arlington and the late Beverley Hurlburt. Loving grandfather of Stephen, Madison, Katelyn, Amanda, Abigail, Allison, and Baxter. He is also survived by several nieces, nephews, cousins, friends, and neighbors. 
A visitation will be held at the Douglass, Edgerley and Bessom Funeral Home 25 Sanborn St. (corner of Woburn St.) in Reading on Thursday, February 18, 2021, from 10am to 12:45pm. Face masks must be worn and social distancing observed. A private service and burial with military honors for family only will be held following the visitation. 
In lieu of flowers, contributions may be made in Reggie's memory to Rolling Thunder, RTNH1, PO Box 343, Epping, NH 03042 or a Veterans Organization of your choice.