Reading, MA — The Community Planning and Development Commission (CPDC) continued its work on November 23 to prepare a Zoning Bylaw Amendment in time to be considered by Town Meeting in April. The proposed amendment would rework the definition of certain outdoor retail uses such as commerce, dining, programming, and storage as accessory uses, thus allowing them to be considered by the CPDC as minor site plan reviews. Director of Development Julie Mercier explained that this change would "Create a path for businesses to use their outdoor space more flexibly."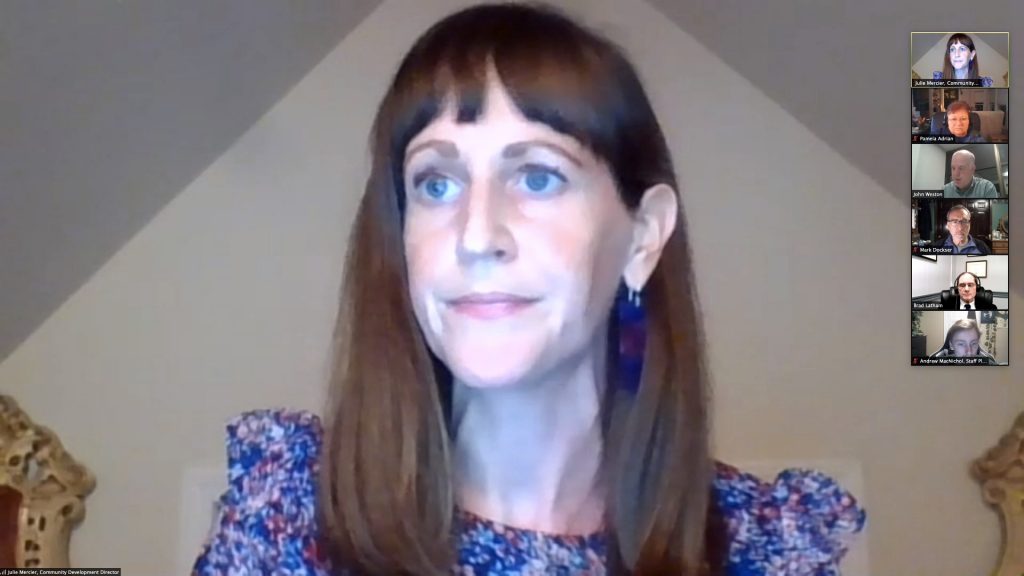 As businesses prepared to open this past spring, during COVID-19 restrictions, there was no vehicle in place for them to do so. As a result, the Select Board had to adopt emergency allowances for outdoor dining and other uses. The proposed amendment would make the process smoother and more convenient for businesses moving forward, even after the COVID situation dissipates. A form for outdoor uses will be developed to aid businesses in an application for the varied uses. "We are trying to get ahead of next spring," Mercier added.
Criteria for applications to be approved by the CPDC include the duration of the outdoor use, site circulation and access, parking, and potential impact on abutters. Select Board member Vanessa Alvarado emphasized the importance of abutter notification. Mercier added that the 300-foot radius typically used for CPDC notification would be used and other factors that would determine the possible impact to neighbors of a site beyond the 300-foot zone.
Lisa Egan, Executive Director of the Reading/North Reading Chamber of Commerce, expressed full support for the plan stating that it should help local businesses plan for the spring. Alvarado added, "Thank you for taking this initiative. It is appreciated."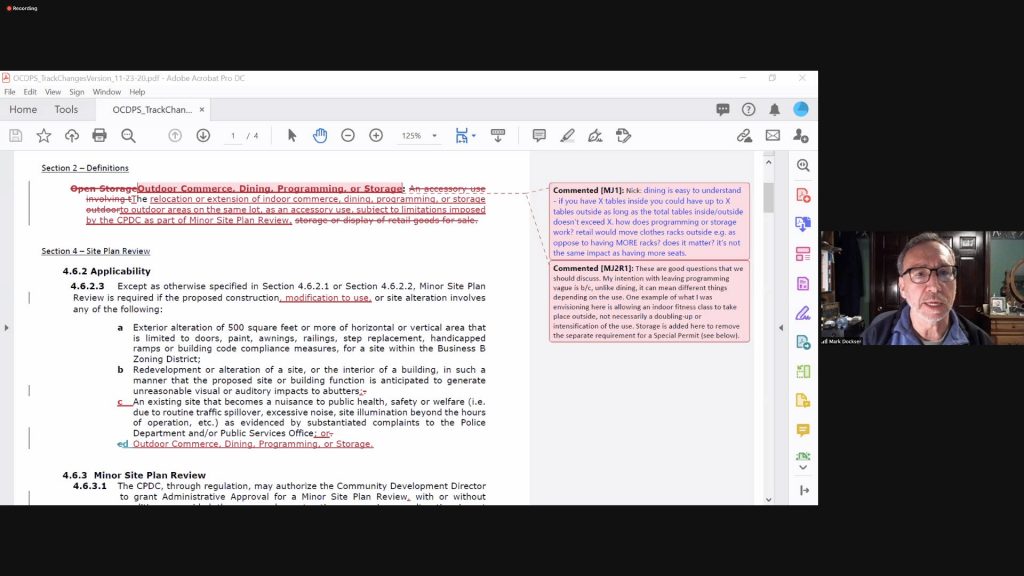 While input from Select Board members generally was positive, Select Board chair Mark Dockser expressed concern that April Town Meeting approval of the new measures would be too late for businesses planning for the spring. Select Board members Carlo Bacci and Karen Herrick echoed these concerns. While CPDC chair John Weston agreed with Dockser, he pointed out that this bylaw amendment would last beyond the current emergency and could potentially help businesses with creative ideas in the future. Mercier suggested that the Select Board may have to enact another round of temporary measures to guide businesses who are planning for spring this winter.
Considerable time was spent by CPDC discussing the particular wording and potential impacts of the amendment in preparation for a public hearing scheduled for January 11.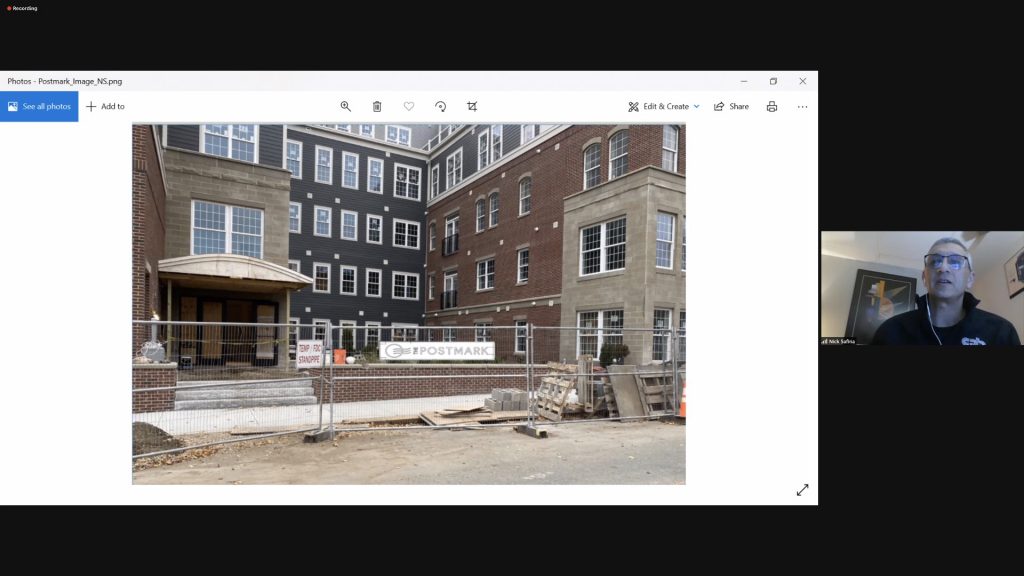 The new Postmark building developer at 136 Haven Street presented a request for a sign permit to the CPDC. It was determined that as it is a free-standing "monument" sign proposed, the developer needs to apply for a special permit. The current 40R bylaw makes no mention of signage, and thus the typical bylaws governing signage in the business district apply to this site. "The only way to approve a monument sign is with a special permit." Weston declared. Postmark will return with an application at a later date.
The CPDC adjourned at 10:00 pm.