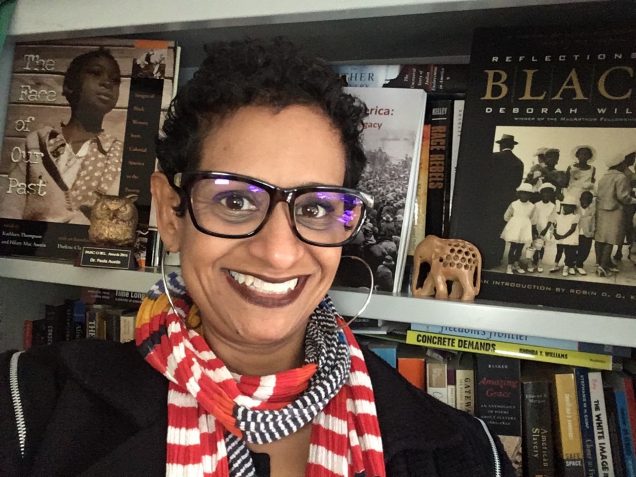 Hosted by Reading Public Library on Zoom
Wednesday, September 30, 2020 @ 7:00 p.m.
In October 1915 the Massachusetts Woman Suffrage Association organized a suffrage parade. Some 15,000 marched through the Public Garden and Boston Common. Why did they select the Public Garden? How did it compare to suffrage parades and tactics elsewhere? How did local conditions and spaces inform strategies? What backlash did marchers face and why? Come find out with Paula Austin, Assistant Professor of History and African American Studies at Boston University.
Paula Austin, author of Coming of Age in Jim Crow DC will be joined by Lauren Santangelo, author of Suffrage and the City: New York Women Battle for the Ballot for a conversation on organizing strategies, space, and intersectionality.
Please register to attend this free event via Zoom on Reading Public Library's calendar: https://libcal.readingpl.org/event/6616424
The Vote! is generously sponsored by Mass Humanities and is a statewide initiative to spark conversations around voting rights.