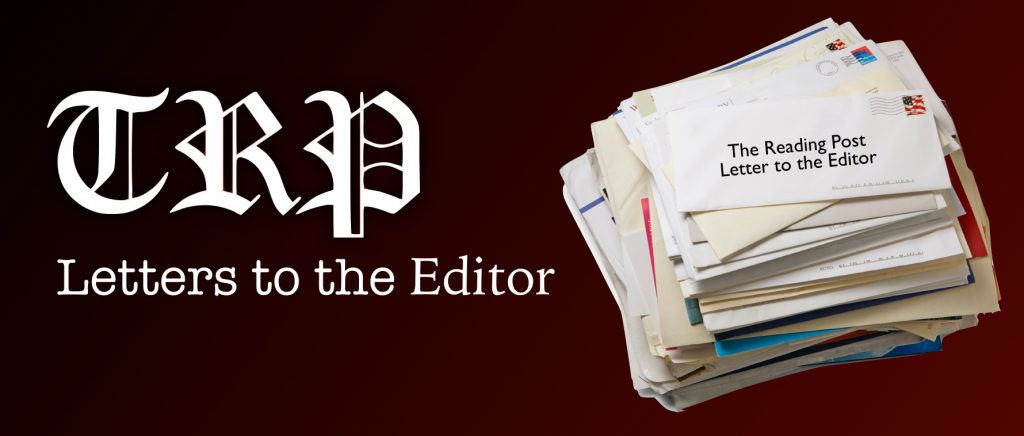 The Reading Post accepts Letters to the Editor. All letters must be signed. The Reading Post reserves the right to edit or not publish any letters received. Letters do not represent the views or opinions of the Post. editor@thereadingpost.com
---
To the Editor:
On August 11, 2020, after I filed two Open Meeting Law complaints (June 18, 2020 and July 27, 2020), Reading Select Board members Chair Mark Dockser, Vanessa Alvarado, Carlo Bacci, and Karen Herrick (absent Anne Landry) approved Minutes for April 14, May 13, May 20, May 27, May 29, June 3, June 16, June 30, July 13, July 21 and July 22, 2020.
The Open Meeting Law (OML) requires minutes be approved timely, "within the next three public body meetings or within 30 days, whichever is later, unless the public body can show good cause for further delay" 940 C.M.R. 29, 11(2). The Attorney General recommends boards approve minutes at their next meeting.
In May 2020, the Select Board moved towards a sanitized, brief summary format for minutes creation, alleging it to be more convenient and less time consuming, insisting that the public can "always" watch the 3+ hour meetings on RCTV's website for more detail.
Fully aware that the July 22, 2020 Retreat meeting did not fall within the limited reasons for Executive Session, the Select Board specifically requested their July 22 Zoom Retreat Meeting NOT be recorded, limiting observers to those members of the public with Zoom capabilities who signed up by 6 PM – a violation of the Open Meeting Law.
Town Counsel's August 4, 2020 letter advises the Select Board, that minutes must contain enough detail and accuracy so that "a member of the public who did not attend the meeting could read the minutes and have a clear understanding of what occurred." OML 2020-62. Accurate minutes are supposed to reflect what happened at the meeting, not what the Board wishes did or did not occur. Accurate minutes are the foundation of Town history.
The 8/4/20 Town Counsel letter was included in the Board's August 11, 2020 packet. See attached my 7/27/20 OML complaint (not in the packet) regarding the Board's untimely approval of minutes and discrimination against residents without computer access.
My earlier 6/18/20 OML complaint (regarding multiple failures of the Reading Select Board to conduct business in the open during February 11 and May 13 meetings and insufficient, untimely approved minutes ) is under investigation by the MA Attorney General Division of Open Government. The Board's February 11 meeting minutes only were made available to Reading's "Keeper of the Records" (Town Clerk Laura Gemme) and the public on June 10.
Retreats in Reading are public proceedings. As the original producer of Reading School Committee meetings on then Cable Access TV, I enabled the public to see and hear their retreats. After repeated Reading Open Meeting violations, OML "roadshows" were conducted, taped and aired so that the public, along with committee members, could learn about OML protections and their civil rights.
It's time to cast light upon the members of the Reading Select Board; "transparency" in how the Board conducts its business should be more than a "buzz word". And it is time for the Attorney General to conduct an Open Meeting Law "roadshow" accessible to the Reading public.
Kendra Cooper, Esq.
Town Meeting Member Prec. 8
Covey Hill Road