Library Reopening Update – July 2020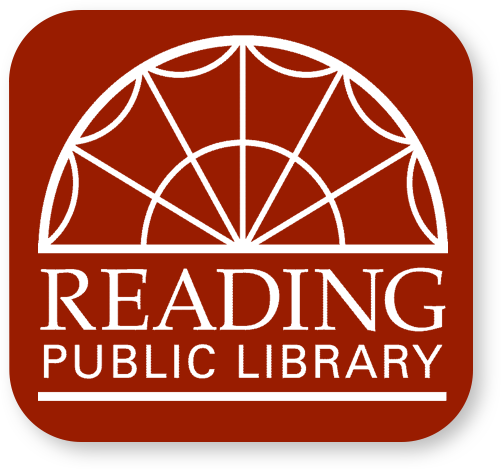 In June, Massachusetts embarked on a staged reopening plan, and at the same time, the Reading Public Library has been working in cooperation with town departments on mandated state guidelines to restart our in-library services in the safest way possible for our patrons and staff.  As the summer moves on, we continue to offer virtual programs for all ages, including the annual summer reading program, a work search program, teen programs, and weekly virtual storytimes.  On July 29, we are excited to kick off The Vote series, celebrating the centennial passage of the 19th Amendment, featuring a virtual author visit with Tina Cassidy, author of Mr. President, How Long Must We Wait? Alice Paul, Woodrow Wilson, and the Fight for the Right to Vote.
The Big Return
In mid-June, when, with the assistance of Reading DPW, the Facilities Department, and the Police Department, we held a major book return event at the RMHS parking lot.  In a two-hour period, we received 7,916 items that were then quarantined for 72 hours before being checked in. The event was safe, fun, and was the first step to restarting circulation of our physical collections. We loved seeing our patrons again and want to give a huge thank you to all the town employees and the public for your help and cooperation! 
Contactless Pickup
Beginning on June 24, we launched contactless Curbside Pickup Services. After 3 weeks, we have served more than 700 patrons, checked out 1552 items and have increased the number of available pickup appointments to serve more patrons each hour.
New in July
This month, we look forward to providing a "Pop Up Library" in the library parking lot beginning Tuesday, July 21 and Tuesday, July 28 from 10:00am – 12:00pm. Check our website and social media for information on how to make appointments to snag your required and recommended summer reading, as well as selections from our paperback bestsellers collection. Additionally, the bookdrop now will be open Monday – Saturday, making it easier to return library items.
What's Next?
The Board of Health has approved the next steps for our reopening plan. We are now planning for the building to be open to the public for limited, appointment-based services. First, we will add in-library pick up to the Curbside Service, doubling our capacity to check out materials. If all goes well, we will phase in appointment and scheduled use of computers, business services (copying, printing, faxing, notary), desk/study space reservations, and finally limited browsing.
Don't Miss!
Our Summer Reading Program: Reading Together is in full swing! We might be socially-distant now, but this summer we are Reading Together! Our six teams have read over 5,100 hours and through the Friends of the Reading Public Library generous support of the library's programs, including Summer Reading, we have been able to donate $1,000 to the Reading Food Pantry and will be donating another $1,000 to the Mission of Deeds – we're grateful to have friends like these!
Our online resources are robust and we encourage all our library users to visit our "RPL@Home Page" (https://www.readingpl.org/rpl-home/) where you will find downloadable books, streaming services, links to our virtual programming and resources for all ages.
You can also subscribe to receive updates about the library and its opening status: http://eepurl.com/bwpOT
Thank you for your continued support and patience as we transition our services and stay true to our commitment to provide free, equitable,  and diverse opportunities for all to learn and create in a world so greatly impacted by this pandemic and worldwide health crisis.   
Be safe,
Amy Lannon
Library Director