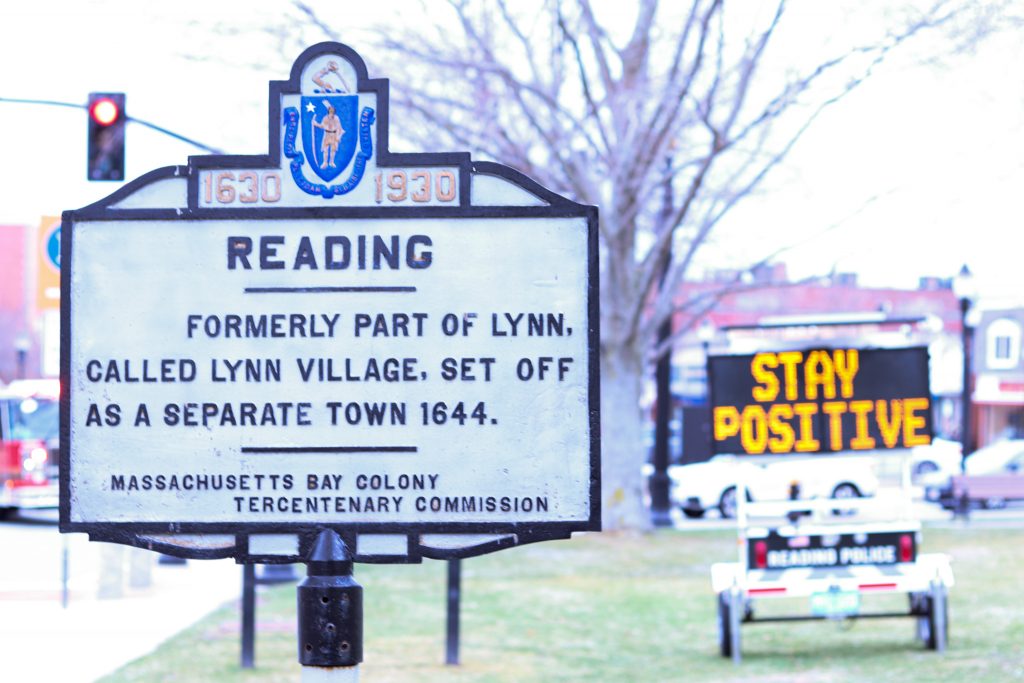 Reading, MA — Reading's State House delegation is pleased to join with the state Department of Housing and Community Development to announce that the Town has been approved for a Massachusetts Downtown Initiative (MDI) Technical Assistance Program award.
The award will provide up to $15,000 worth of consultant services to assist Reading with the development of a district management entity as part of the Reimagine Reading Downtown initiative. Reading's website describes this initiative as an attempt "to create a downtown district management organization, which is a partnership with businesses, organizations, residents, property owners, and the Town, to provide supplemental services and continued investment for a more vibrant downtown for everyone."
"In cities and towns across the Commonwealth, our downtown areas have been struggling during the COVID-19 global pandemic, but we know that better days lie ahead," said House Minority Leader Bradley H. Jones, Jr. (R-North Reading). "Over the last two years, members of the Reading community have come together to work towards a common goal of supporting and enhancing the downtown area while promoting the town's many business, cultural and recreational assets. This MDI grant will help to further that shared goal."
"Along with my colleagues from the Reading Delegation, I am happy to announce this $15,000 award for Reading to invest in its already lively downtown," said Representative Richard M. Haggerty (D-Woburn). "This important funding will allow the community to support current and future businesses, ensuring the Town remains both an excellent environment for them to operate and an overall great place for residents to live, work, and play. I commend the members of Reading's community for their continued efforts in this regard, and to the state for providing this critical assistance."
"The Town of Reading is a great place to live and a great place to do business. I applaud the community for planning ahead and I'm pleased the state continues to be an active partner in laying the foundation for Reading's vibrant downtown of the future," said Senator Jason M. Lewis (D-Winchester).
Reading officials envision the downtown district management organization as one that will: provide additional capacity to support existing and new businesses; advocate for economic development and infrastructure initiatives; market the Town as a place to live, work and play; fund and lead creative place-making initiatives and events; and provide collaborative support for existing organizations and events.
The state's MDI program offers a variety of services and assistance to cities and towns looking to revitalize their downtown areas. It promotes a holistic approach to downtown revitalization that focuses on seven building blocks, including encouraging community involvement and ownership; preserving and enhancing downtown character; ensuring economic vitality; promoting downtown assets; getting into and around downtown; living downtown; and keeping downtown safe.