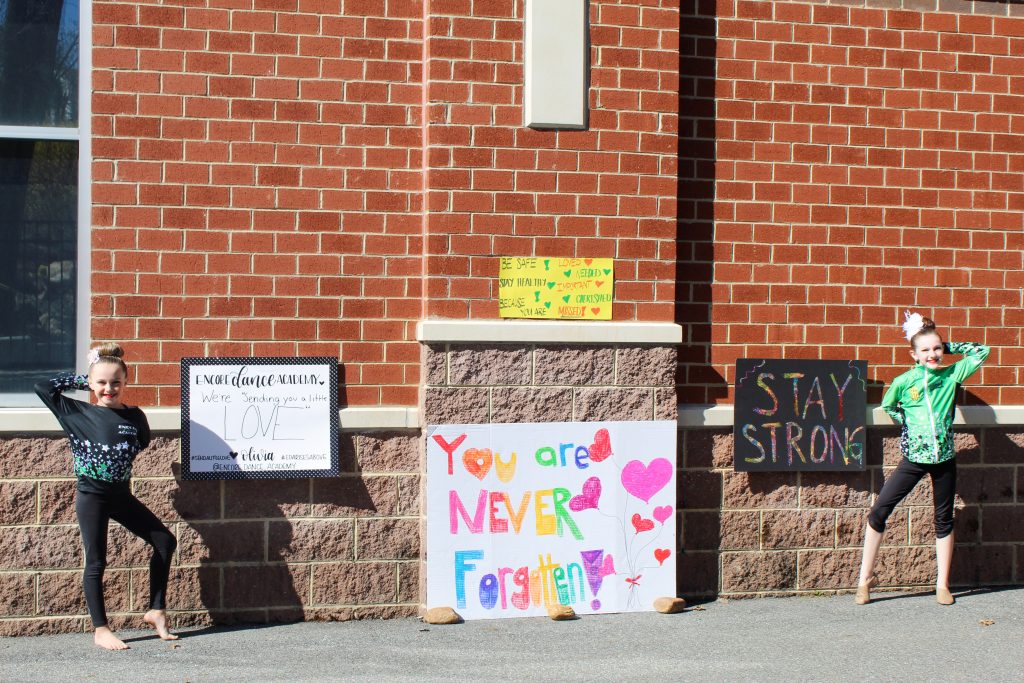 Students across the nation and world are missing out on big moments due to the COVID-19 pandemic. For one local dance studio, Encore Dance Academy in Reading, the pandemic hit just as the more than 80 dancers were heading into their competitive season. The dancers of Encore Dance Academy – ranging in age from 2 to 18 – are National/World Champions, who took home top honors last summer at the StarQuest World Finals in Virginia Beach. According to studio owner and director Erica Couto, "It's particularly heartbreaking because we saw last year what these girls could accomplish and they couldn't wait to get on stage and compete again. Our second competition was scheduled right as the state shut down. We were all so disappointed."
Mrs. Couto quickly began thinking about how she could find a stage for her students to perform and hopefully brighten the day of some neighbors. She reached out to local nursing homes and assisted living facilities, knowing that their residents are particularly isolated right now. Working in collaboration with these organizations, she developed an opportunity for her dancers to perform for these residents.
On Saturday, April 4, many of the Encore dancers performed their solos outside, one by one, with full social distancing measures in place to assure their safety. Their performances were videotaped and sent to local nursing homes and assisted living centers to entertain the residents there. The dancers also sent messages of love, support, and encouragement.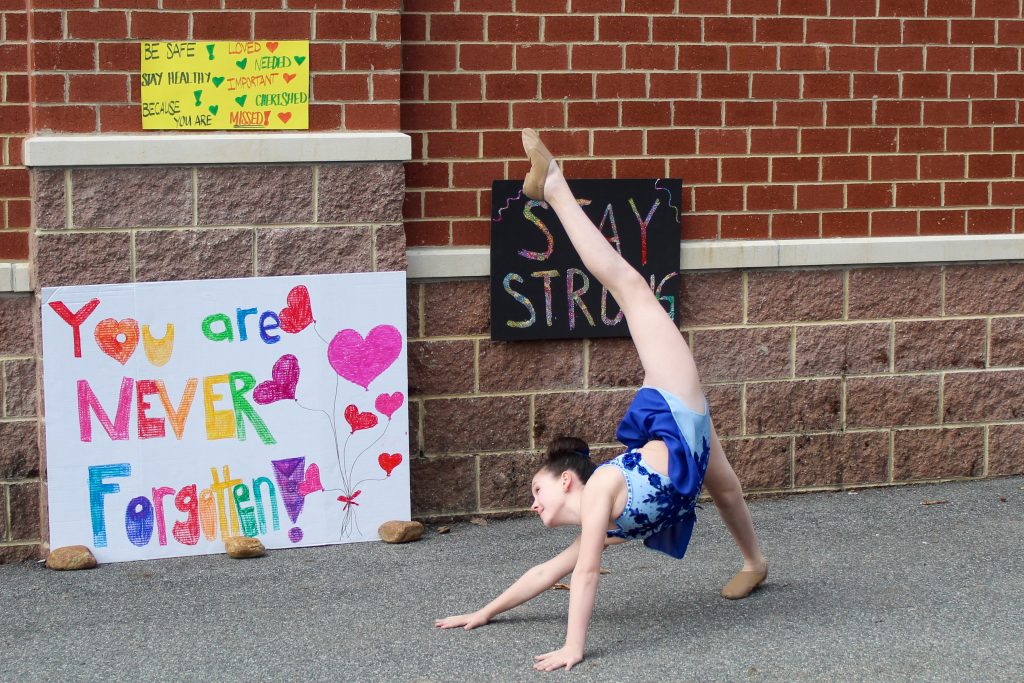 According to Encore Creative Director, Jacklyn Tabor, "We wanted the girls to see that dance is about so much more than winning medals. This gives them a chance to use their talent to brighten the day of our elderly neighbors. During a dark time, we all can find ways to be a ray of hope." Lisa Powers, Encore Dance Competition Team Director, says "It is great to find a way to support our neighbors. Many of these girls have performed on stage hundreds of times. I imagine this is one performance none of them will ever forget."
To see a video of this special performance, follow EncoreDanceAcademyReading on Facebook or Instagram @encore_dance_academy_. Encore Dance Academy is located at 1349 Main St. in Reading, MA. Learn more about them at encoredanceacademy.net.