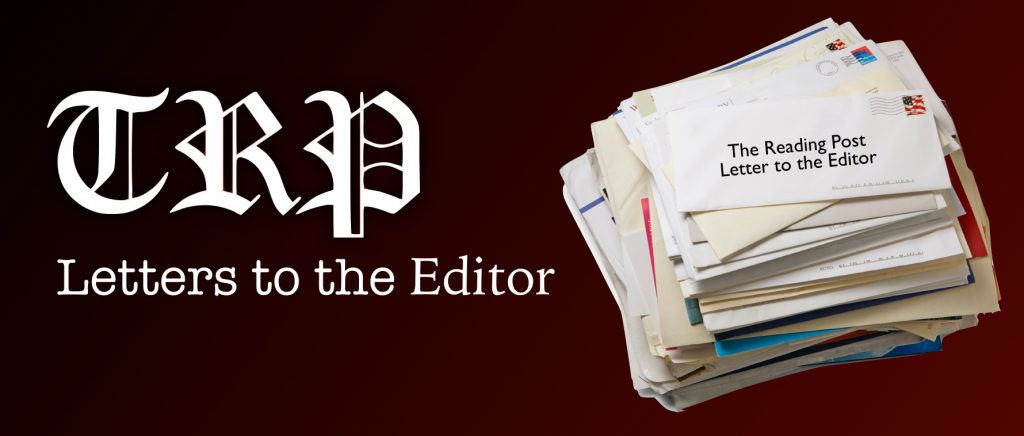 The Reading Post accepts Letters to the Editor. All letters must be signed. The Reading Post reserves the right to edit or not publish any letters received. Letters do not represent the views or opinions of the Post. editor@thereadingpost.com
---
Having been involved in town government for more than 20 years, serving on town meeting, the Finance Committee and now the Select Board, I really appreciate fellow residents who are willing to volunteer their time and go the extra mile to support their neighbors.
I have had the pleasure of working with Andy Friedmann on the Select Board while he has supported residents in difficult situations with developers, highlighted where the town can be more supportive of residential needs with new development, pushed for the town to explore dangerous gas leaks, supported the formation of an ad hoc human rights group and many other examples. He is a person of principle and like all of us, human. When he made a mistake, he called it out that night and apologized to the police and the community. He understands many of the process issues that the board must work with and through and has created an onboarding manual for the Select Board that should serve as a model for other volunteer boards and committees in town.
Karen Herrick and I served together for many years on the Finance Committee. She brings the perspective of a Realtor in town, making her very focused on services offered to residents through the town and the schools. Karen is able to get things done, supporting our needs for critical services including teachers, EMS and Special Education programs. She has been very involved in bringing renewable energy to the forefront so that we can consider opportunities to make the town more green and that can save energy and money in the future. She has also been very involved with the RMLD as a liaison from FinComm working to tighten the relationship between the town and RMLD.
I strongly endorse both Andy and Karen for the Select Board and encourage you to contact them with your questions and support them with your vote on Tuesday, March 3.
Mark Dockser
Beaver Road